Aesthetic practitioners were invited to The Lansdowne Club in Mayfair for the launch of the Regenyal injectable range on the evening of March 1.
Guests enjoyed drinks and a welcome from Ben Sharples, managing director of UK distributor Belle and Roberto Speroni international sales and business development consultant.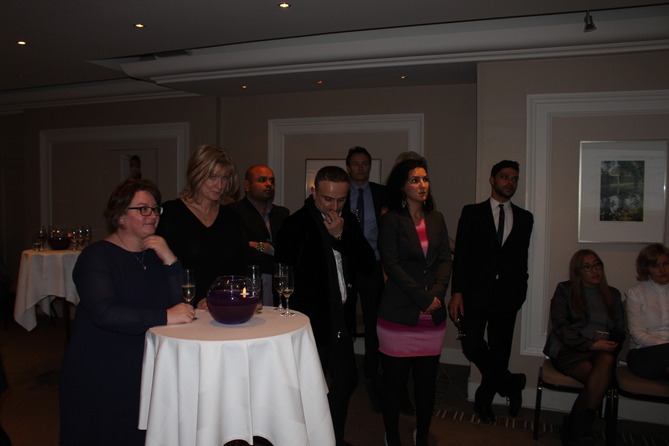 Speroni explained that the Regenyal products are produced by Italian aesthetic manufacturers Phitogen Holding and Regenyal Laboratories and that the philosophy behind the products are 'green injections', meaning that they aim to be manufactured in an environmentally process and aim to achieve natural results.
Aesthetic practitioner Dr Rikin Parekh then discussed the science behind the Regenyal range, which includes Regenyal Biorivolumetria dermal fillers and Regenyal Bioregen injectable hyaluronic acid gel. "The Regenyal Biorivolumetria products go through a very unique manufacturing process and there is a very different cross-linking process, which results in a very homogeneous product that can naturally spread really nicely and evenly within the tissues creating a really soft result," Parekh said.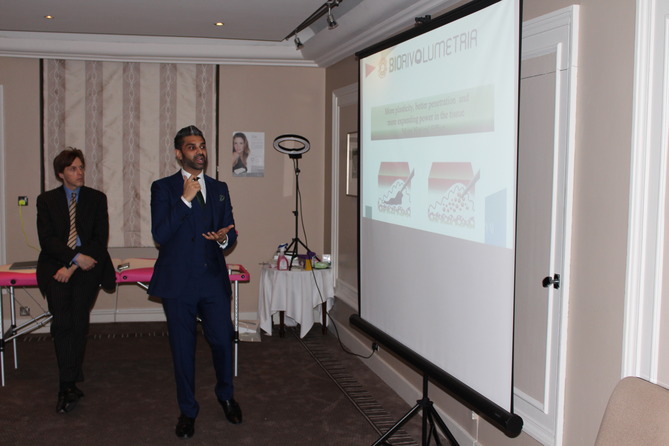 According to Dr Parekh, among the many benefits of the Regenyal Biorivolumetria dermal fillers products is that they undergo a gentle cross-linking process, which allows the cross-linking agent BDDE to disperse more evenly so less is needed than other products. Clinical trials of the product have reported low complication rates, with no reported granulomas.

According to the company, the Regenyal Bioregen product, which contains five fractions of pure, non cross-linked HA aims to act as a complementing treatment to the dermal filler to protect the skin tissue, boost metabolic exchange and collage production and stimulate tissue regeneration.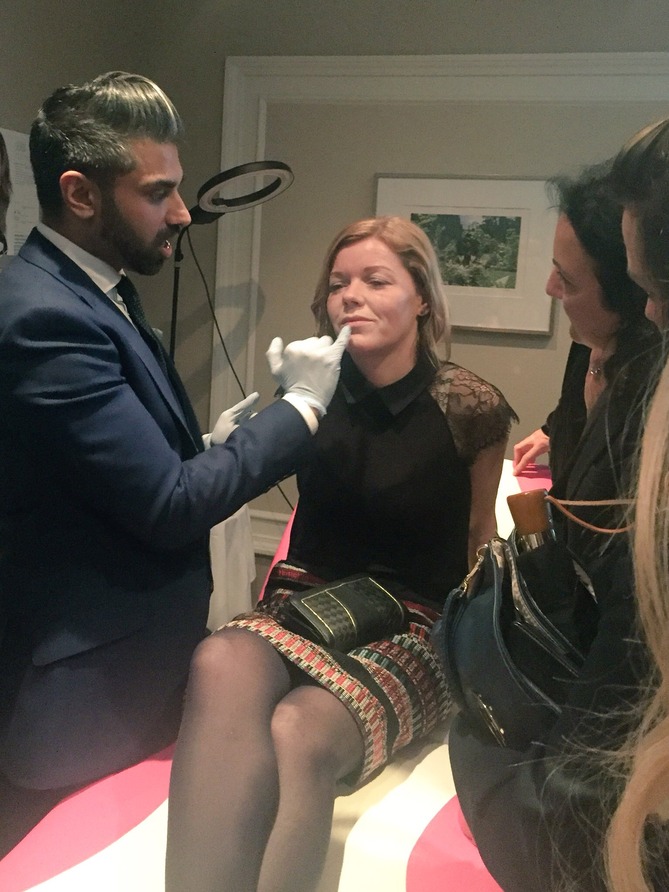 Dr Parekh concluded the evening with a question and answer session and a live demonstration. Guests then enjoyed drinks and canapes while networking with their peers and the company.
"The event was fantastic; it was great to have a mix of plastic and oculoplastic surgeons, aesthetic nurses, cosmetic doctors and dentists," Sharples said. He added, "It was gratifying that our guests embraced the efforts we have made to produce the safest possible product; with 30% less BDDE and the lowest levels of endotoxins and free BDDE on the market. They also saw the benefits of the extremely small particles in Regenyal products with the very natural results achieved on our model."