Guests were invited to celebrate the official opening of the new River Aesthetics Candford Cliffs clinic in Dorset on the evening of March 2.
Around 90 guests enjoyed live music, gourmet canapés and a cocktail bar while a magician provided entertainment for the night.

The main reception took place at HNB Salon & Spa, while live demonstrations were provided in the River Aesthetics treatment rooms upstairs.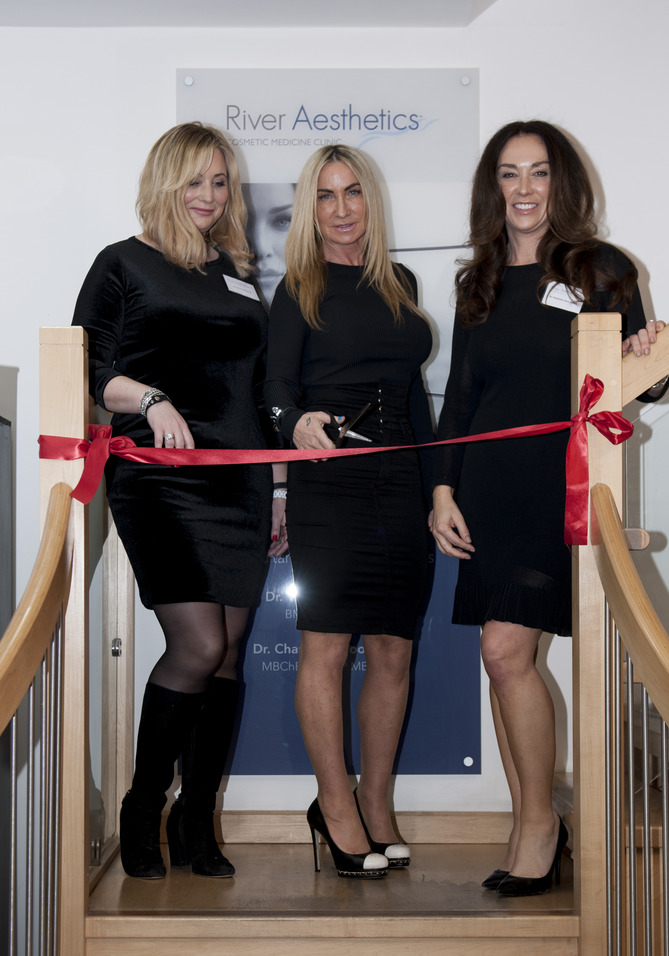 Clinic owners Dr Charlotte Woodward and Dr Victoria Manning welcomed guests, thanking them for their support while River Aesthetics ambassador and celebrity Meg Mathews cut the ribbon.
"It was a wonderful evening, both in introducing River Aesthetics and our story and ethos of 'Look well, not done'," said Dr Manning.
She added, "We were able to showcase our stunning treatment rooms with demonstrations and a glowing reference from guest speaker and VIP, Meg Mathews. We met so many wonderful people, we're thrilled to have been warmly welcomed into the Canford Cliffs community and look forward to helping our new clients look 10 years younger and feel more confident naturally."