On September 20, aesthetic nurse prescriber and clinic owner Sarah White held a launch event to welcome colleagues and patients to her new premises at LifePlus clinics on Harley Street in London.
White, who also owns Sarah White Aesthetics at Spire Murrayfield hospital in the north of England, introduced guests to the event. She said, "Our ethos has always been about delivering safe care that is evidence based and in the patient's best interest. From the start of my journey in aesthetics, I realised it wasn't just about injectables, it was about the importance of good skin health and that by offering combination therapies we were achieving optimal results for our patients."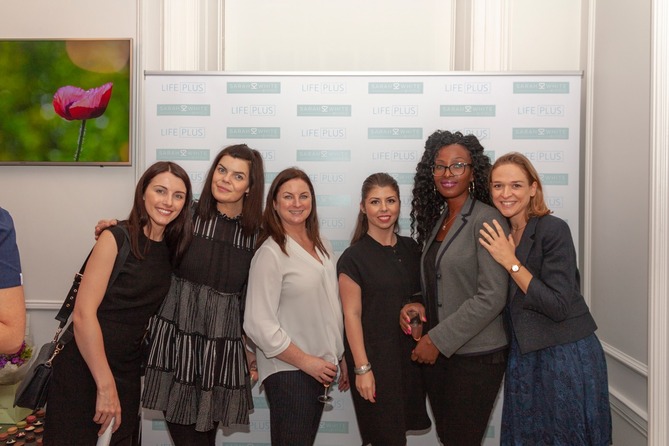 White's clinic will offer treatments including microneedling, laser, radiofrequency and will work alongside cosmetic surgeons, vascular surgeons and dermatologists to provide an overall holistic approach for patients. "This means that we can offer so much more, whatever is outside of our remit we can refer on. This sets us apart from other clinics", she added.
During the event, a number of live demonstrations took place which provided guests with an insight to the treatments that will be provided at the clinic.
White finished her speech by proudly listing her nominations in the prestigious Aesthetics Awards, she noted, "I am delighted to announce that this year we have been nominated for The Consentz Award for Clinic Reception Team of the Year in the whole of the UK and I also have been nominated for the Aesthetic Nurse Practitioner of the Year."