The media, internal stakeholders and VIP guests were among those who attended the VIP launch of the new sk:n clinic on Harley Street on June 22.
The purpose of the event was to showcase the new dermatology clinic chain's flagship practice, which is situated on a London street renowned for private specialists in medicine and surgery. Once guests arrived on the third floor of number two Harley Street, the afternoon event began with a 'round table' discussion with medical director of sk:n, Dr Daron Seukeran and chief operating director, Tim Foster.
Dr Seukeran said, "The roundtable discussed burgeoning issues facing our industry today and in the future. With a growing population, an ever-growing rise in the demand of treatments and the increasing demands on the NHS, we're seeing more people turn to the private sector for solutions to their skin issues, many of which are complex. The question remains – which of these should be deemed as cosmetic, and which should be deemed medical?"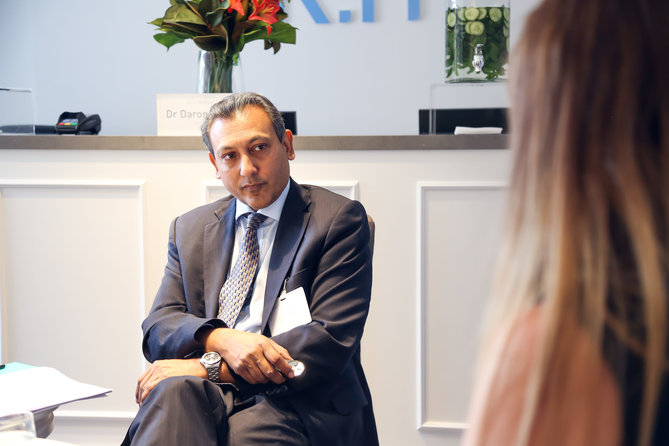 The three core areas discussed were aesthetics, laser and dermatology. Dr Seukeran added, "Clinics such as ours provide an accessible option for many who have been living with conditions that effect them on a daily basis. With vast improvements in technology, the results that can now be achieved through non-invasive treatments is extraordinary – and for many patients, life changing."
Following the discussion, guests were treated to canapé and refreshments and Foster delivered a speech that highlighted sk:n's medical expertise and heritage. This was followed by a tour of the new clinic space, live treatment demonstrations and networking opportunities.