Guests were welcomed to the SkinCeuticals new product launch, the H.A. Intensifier, at the Bulgari hotel in London on January 19.
Canapés and drinks were provided to guests as they networked before the event commenced.
The launch opened with the first speaker, Maik Lepatey, sales, marketing and education manager of SkinCeuticals, UK and Ireland. She introduced the new product and explained that H.A. Intensifier is a topical serum that aims to restore skin volume by fortifying the skin's firmness and reducing the appearance of fine lines and wrinkles.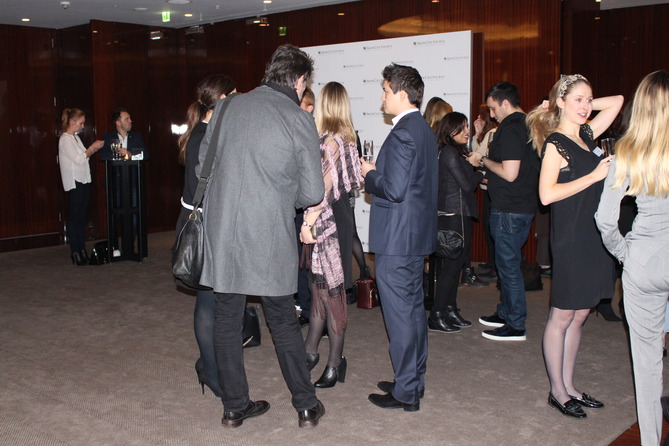 Lepatey then introduced Megan Manco, global scientific director for SkinCeuticals, to discuss the tests conducted for the H.A. Intensifier.
Manco said, "We tested in vivo, it was inclusive of image analysis, biopsy analysis, clinical grading, tolerance and safety. We run these assessments to ensure that the message we are communicating to the consumer is correct and that our product is the most efficacious that it can be."
Speaking on the findings from the tests undertaken, Manco said, "We took biopsy analysis application on the face and the arm and what we found was more than a 30% increase in HA content, we also saw improvements in skin ageing clinical parameters which is inclusive of sagginess, elasticity and plumpness."
Dr Stefanie Williams, German board-certified dermatologist and medical director of Eudelo clinic, was the final speaker at the launch, and described the benefits of using the H.A. Intensifier. "Usually with HA gels or serums you have the HA which is fragmented or encapsulated but it only works in hydrating the skin, it can't replace the declining HA that you lose in the dermis with age. This product contains several ingredients to not only hydrate with hyaluronic acid but also to stimulate HA production and to slow down the degradation of HA."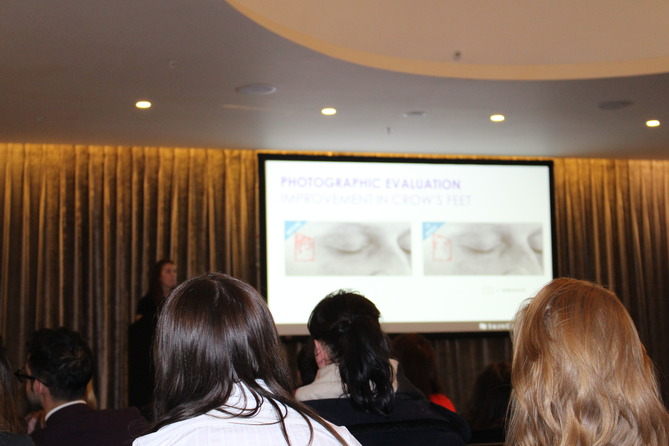 She further added that she believes the product works well for two types of patients, "One who is a younger patient who is not having procedures yet and sees visible signs of ageing and can use this product to counteract that. You also have patients who are having aesthetic procedures and it works perfectly well in combination with those."