EF MEDISPA Edgbaston held its official launch event on the evening of October 12.
Guests were invited to explore the new site, see live treatment demonstrations and find out more about the clinic's offerings. The new team was available for any questions about the procedures and gave advice and recommendations of services and products.
Attendees also enjoyed food prepared by the winners of the British Street Food Awards 2017 People's Choice category, make-overs by Youngblood Mineral Cosmetics, and hair-styling by blow LTD.
In attendance was Dal and Harchie Basra, the husband-and-wife team that manage the new business, as well as business development director of EF MEDISPA, Victor Fieldgrass, and directors of French skincare brand Biologique Recherche UK, Theo Fieldgrass and Natalie Kingsley-Fieldgrass.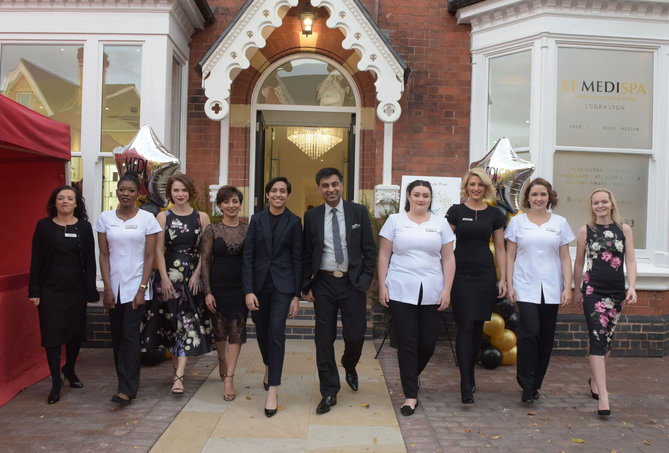 "The event allowed us the opportunity to show the region exactly what we are bringing to Birmingham and why they should be excited," said Harchie Basra, adding, "With more than 100 of the city's most influential people in one room, it was the perfect welcome for EF MEDISPA, and is the promising start to this journey that we were looking for. The hard work that has gone into bringing the clinic to fruition has now paid off and we're excited to share the future successes of it with all those in attendance that supported us."