Aesthetic practitioners met at the Hilton London Olympia Hotel on February 4 to learn about Tixel, a thermal fractional skin rejuvenation system that is now available in the UK from Aztec Services.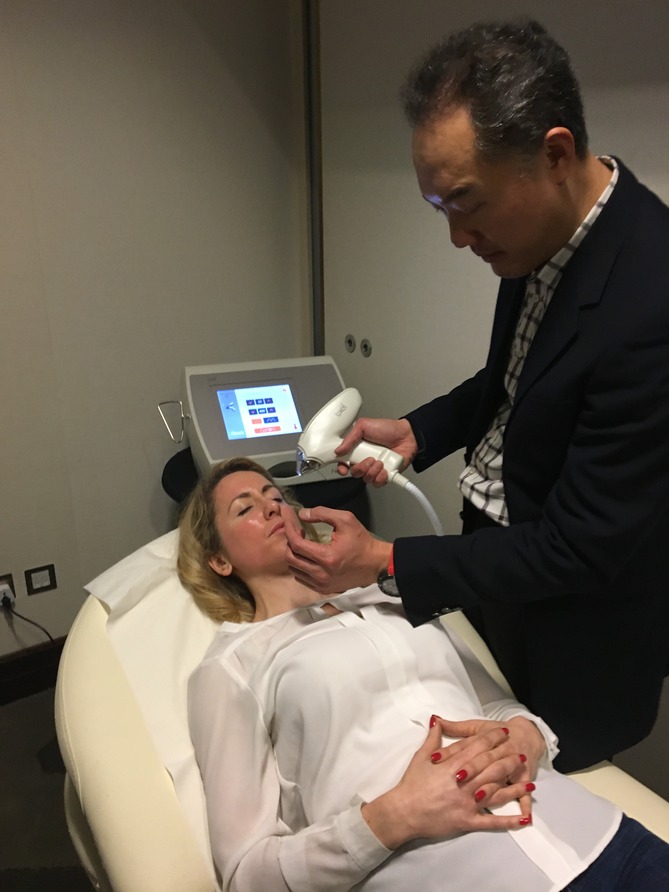 Dermatologist and Tixel's first UK user, Dr Harryono Judodihardjo presented his experiences of using the device at the event, outlining the multiple aesthetic concerns that it aims to treat and sharing before and after photographs of results with the attendees.
He said, "I think it's an exciting technology that's going to replace a lot of my machines. The results that I can achieve are very similar to fractional CO2 laser resurfacing, but there is a lot less downtime and a lot more comfort for the patient during treatment."
According to Novoxel, the Israel-based manufacturer of Tixel, the device can be used in both ablative and non-ablative mode; rejuvenating all Fitzpatrick skin types on the face, neck, periorbital area, eyelids, décolleté and the back of hands.
Dr Judodihardjo performed a live demonstration of a facial rejuvenation treatment, which was well received by delegates. He explained how to successfully target the various ageing lines with the two different sized handpieces that come with Tixel, as well as how to safely adjust the parameters on the device.
Dr Judodihardjo told delegates that he found the Tixel particularly useful for treating telangiectasias, especially thanks to the smaller handpiece that can target harder-to-reach areas such as the curves around the nose. The patient reported little pain when undergoing the treatment and the practitioners in attendance, who each trialed the device, were impressed with the minimal erythema it produced.
Also in attendance was Raphi Shavit, the CEO of Novoxel, who taught delegates about the development of Tixel and outlined its unique selling points. He said, "It's a pleasure for me to be here. I'm enjoying every minute of my time with the team here in the UK and the doctors who attended the event are all extremely knowledgeable. I'm looking forward to having great success here with our new technology, which is currently doing very well overseas. We are treating all skin types with no side effects – no post-inflammatory hyperpigmentation, no scarring and very fast healing."
Anthony Zacharek, owner and managing director of Aztec Services, said of the launch, "I thought it went very well. Attendees were really receptive to the technology of the new product and the practitioners who've come definitely want to try it and potentially buy it. I'm very happy with how the event has gone."