On June 30, the Welsh Cosmetic and Aesthetic Society (WACS) held its first conference in Cardiff.
The event offered networking opportunities and CPD-certified education to around 150 aesthetic practitioners.

The day consisted of eight hours of presentations and live demonstrations covering topics including transgender patients, consultation skills, skin peels and the current climate of aesthetics.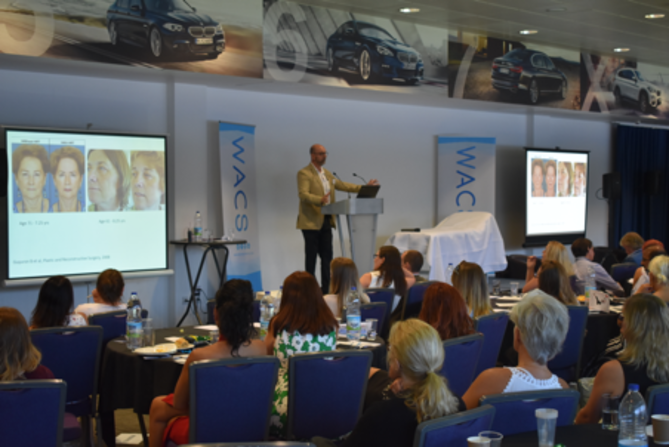 Amongst the speakers were Dr Patrick Treacy, Dr Lee Walker, Professor Steve Davies, Dr Tim Pearce, Dr Martyn King, independent nurse prescriber Sharon King and product and education specialist, Victoria Hiscock. It was also supported by companies including, Galderma, Merz Aesthetics, Schuco Aesthetics, Teoxane UK, AlumierMD, Cutera Medical Ltd, Energist Medical Group, Hamilton Fraser Cosmetic Insurance, The Consulting Room Group, You Can Clinic, online course Diploma MSc, supported by the University of South Wales and Allergan, all of whom exhibited and showcased their latest products and equipment.
The evening before the conference took place, delegates were invited to a drinks reception at the Angel Hotel in Cardiff to provide an opportunity to network prior to the event.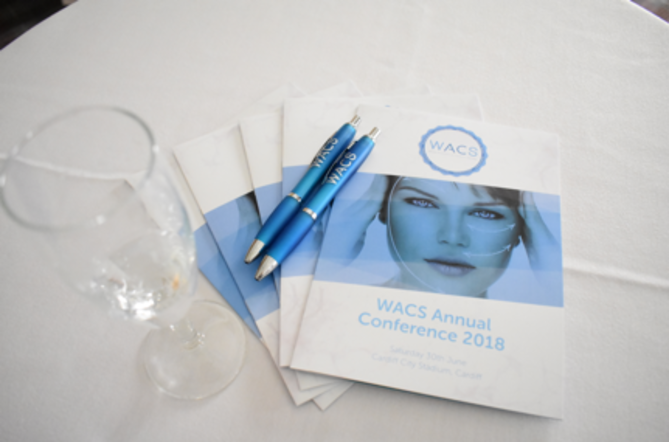 Dr Treacy said of the conference, "It was a pleasure to join the inaugural WACS Conference 2018. Being a keynote speaker with a 60-minute presentation, I used the allocated time to demonstrate anatomical dissections from Professor Sebastian Cotofana and various pearls of wisdom of injection techniques from Dr Arthur Swift. The speakers were all very professional and delivered the topics nicely. The venue was very nice, the food was great and everything ran on time!"