UK aesthetic distributor Schuco Aesthetics has relocated its premises from Watford to Leavesden Park.
According to Schuco Aesthetics, moving represents a fresh chapter for the company as it continues to develop, grow and focus on the needs of its customers.

The distributor states that the aim of moving was to implement 'schuco at home', a space designed to create a relaxed and comfortable space to work in and one that would allow teams to freely interact and collaborate with each other. The 'schuco at home' premises features a new academy training facility, which is a fully functioning clinical space where product demonstrations and training for customers can take place.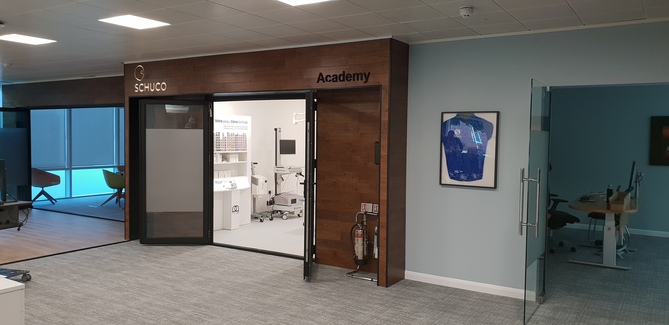 An additional factor in moving was Schuco's partnership with DPD, its new logistics provider. The company claims the new partnership will allow it to be more responsive to customers' needs to ensure they have the products they need at the time that they need them.
Marketing manager for Schuco Aesthetics, Edward Fox, said, "We are delighted to join a vibrant and growing community at our new home in Leavesden Park. We have created an exciting space for our team, customers and partners to come together to work, engage and collaborate in and look forward to welcome them into our home."