Almost 200 medical professionals were welcomed at the Vox Conference Centre, Birmingham, for the annual Medical Convention sponsored by aesthetic clinic group sk:n, on Friday November 10.
Delegates had access to an interesting and diverse conference agenda, as well an exhibition area. The agenda began with a welcome speech from the chairman of sk:n medical standards committee Dr Daron Seukeran, followed by the first presentation of the day on the Seven Steps to Patient Consultation by Allergan business consultant Dan Hopkins. Hopkins explained how the patient consultation can be broken down into a structured process and how during this time, practitioners can show their true value.
Next, aesthetic nurse Dee Hadley provided an in-depth description of the Allergan MD Codes, showing some impressive before and after images of a patient she had treated, in different facial areas. Dr Maria Vitale-Villarejo from Spain then spoke for skincare distributor AesthetiCare, providing a review of data for Fernblock, a nutraceutical aimed at protecting against harmful solar radiation.
This was followed by Dr Johanna Ward, who explained the growing concern over vitamin D deficiency in the UK. The focus then turned to skin conditions, with aesthetic nurse Shannon Lister giving a presentation on behalf of Healthxchange on the use of hydroquinone for skin pigmentation. Lister acknowledged that the ingredient has been regarded as safe and effective by the Food and Drug Administration for more than 40 years and discussed some of the myths surrounding it, such as its involvement in triggering cancers.
Next, dermatology nurse Julie Van Onselen spoke for Almirall on female facial hirsutism and Vaniqa. She highlighted the issues women with unwanted facial hair deal with, including depression and avoiding social situations due to the condition, and explained how using Vaniqa can help treat patients. Delegates were treated to a hot and cold buffet before being invited back in the auditorium for the second half of the agenda.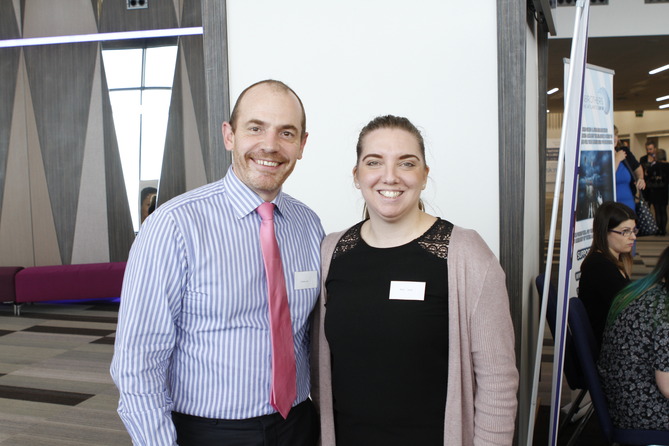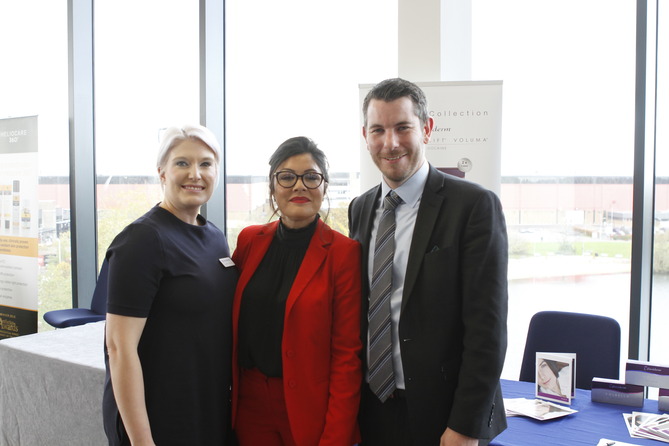 Opening the afternoon programme was Dr Sam Dhatt, CEO of aesthetic skincare company DermaQuest, who gave a talk on the advancements in skincare. He provided an interesting comparison between the use of human stem cells and plant stem cells in skincare.
Dr Seukeran then spoke on daylight photo dynamic therapy (PDT) on behalf of Galderma, before the co-founder of the sk:n medical standards committee Dr Sean Lanigan gave an update on the treatment of vascular conditions including rosacea, for global aesthetic device company Syneron Candela.
The day concluded with an update on acne scarring treatments by Dr Asif Hussein of sk:n clinics and a panel discussion on how to avoid complaints and litigation, which included head of medical standards at sk:n Lisa Mason, lawyer at Bevan Brittan Ltd Adrian Dagnall and Treatments You Can Trust founder Sally Taber.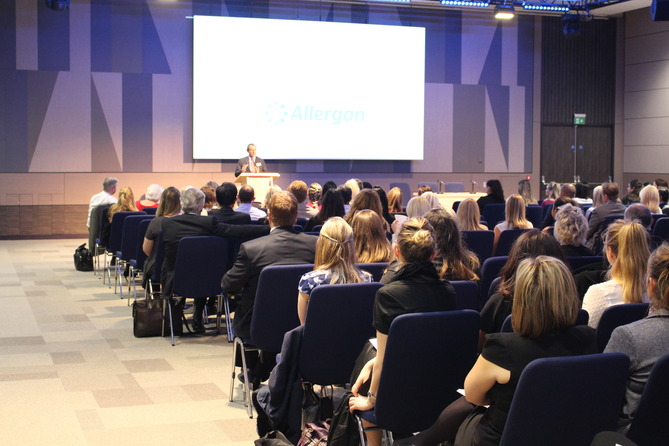 Dr Seukeran said,"We were pleased to welcome delegates to the Medical Convention 2017; this year's diverse programme included new approaches to the consultation, new treatments such as daylight PDT, advances in laser treatments, treatments for pigmentation hirsutism, new topical treatments and the role of nutrition. We finished on how to avoid complaints and litigation. Conventions like this are really important to our industry as they provide a unique opportunity for all levels of practitioners to enhance their practice and learn from each other."