Skincare supplement brand Advanced Nutrition Programme has released a new product that aims to help support optimum collagen production.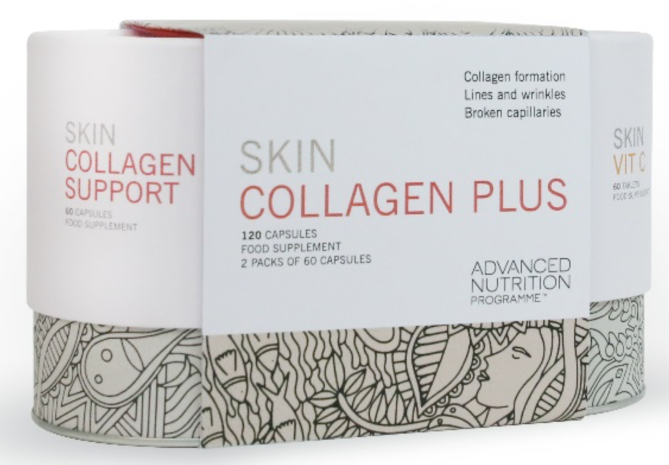 The product contains two packs of 60 capsules; the Skin Collagen Support pack and Skin Vit C.

The Skin Collagen Support pack combines plant nutrient antioxidants such as hesperidin, rutin and grape seed extract with a synergistic complex of vitamins including vitamins A, C and D and aims to promote healthy collagen, elastin and hyaluronic acid production.
The Skin Vit C pack combines vitamin C with bioflavonoids and aims to support collagen formation, even skin tone and promote good skin health.
The product is available from April 1.