Whether you're a new clinic owner, have been around the block, or you're well established, with hectic schedules in a constantly evolving industry, situations can take you by surprise and important things to remember can go on the back burner.
Aesthetics spoke to communications and business strategy consultant Julia Kendrick, finance and VAT advisor Veronica Donnelly and business strategists Sue Thomson and Jean Johnston to get an overview of common mistakes at every stage of your career, from not neglecting your social media, to ensuring you've got a solid succession plan in place.
Starting Out
Public relations results with Julia Kendrick
When you're starting out, it's essential that you set the initial foundation for your business. This includes your logo, your values and beliefs, your marketing images, your staff, suppliers and even your décor. I see so many people rush in and put all their effort into the launch of their clinics without thinking about longevity and consistency. I know it is very tempting to just think about the launch, but you should be building your brand for where you want it to be in the future, not just for now. You might be working from a small unit, doing all your own social media with a very small team, but you should be marketing your business in an aspirational way.
Build your brand with a solid foundation and room to grow, this way when you find yourself in the place you want to be, you won't need to change your branding or message. Having a solid brand identity from the start will also mean that in the future if you want to involve a PR agency to do the work for you, you'll be able to hand them over very detailed and comprehensive instructions about how you want to be represented.
Another big oversight I see new clinic owners make is not researching their competitors early on. You might think you're doing something new and exciting, but in this oversaturated market it's essential that you find out whether the clinic around the corner has had the same brainwave. Everyone is using the same marketing tools and offering the same treatments so it's your individual approach that will make you stand out. Whether that's a focus on sustainability, adding wellness services to your clinic, or collaborating with other businesses, it's important that you find your unique selling point at the beginning of your journey so as to build those patient relationships and ensure long-term repeat business.
Finance finesse with Veronica Donnelly
Aesthetics can feel like a minefield. Throw in everything you need to know about running a business and becoming an expert in finance, and it's a miracle anyone takes the plunge! It's impossible to master all three but something I see a lot of first-time clinic owners stumble over is not getting the right advice. Do not go straight to your friend's accountant! Check their expertise. From the very start you will need an experienced accountant who has a firm knowledge of aesthetics and all the nuances the industry entails. They'll need to know whether you want to be a limited company or a sole trader, and any other essential details about how you want your business to grow and progress.1 Some of my clients have a training business as well as a clinic. Their accountants put them together in the same company, making it a really difficult business to sell when they wanted to, and denying them the possible tax relief on both businesses separately. Good advice will save you money in the long run.

Recruitment respect with Jean Johnston and Sue Thomson
It can be tempting when starting out to focus on the way your clinic looks, pricing, purchasing devices and dealing with suppliers, and just hire the first people that meet your criteria or rely on previous connections. You might want to skip the recruitment process and just hire a 'friend', but this can end up in tears unless you have a unique relationship and can have very honest discussions in high pressure situations if everything goes wrong.
There is so much to think about when launching your clinic and underestimating the roles and tasks ahead of you and believing that you can do everything yourself is a common slip up. Consider outsourcing options for roles such as finance, regulation, HR, and receptionists. This way all staff are on contracts, and if things don't work out you can choose not to renew the contract while you're still building your brand. You might want to drop some of the formalities when hiring staff, meet potential candidates for a 'coffee' and really hit it off, only to find out once they start that they are not suitable. Having a robust recruitment process in place which includes a detailed job specification, multiple interview stages, a practical task, and a probationary period will give you the best chance of hiring the right person.

Established for a year or two
Public relations results with Julia Kendrick
Once you've got your feet under the table, constant evaluation of your business is key to ensure consistency and maintaining the high standards you started with. It's easy to get carried away spending lots of time and money on the launch phase and slip into a little bit of complacency after a year or so, but you need to maintain that momentum and upwards thinking.

Ask yourself:
What went well at the beginning?
How can I expand on that success and update it?
How have trends changed since I launched?
What's new on the market?
These are all questions you should be asking yourself on a monthly basis to really make sure you're always at the top of your game. It sounds like a massive chore to be that aware all the time, but if you keep adapting little and often, it will mean you won't have to make massive changes and overhaul your business model later down the line.
Encouraging customer feedback is a really great way to gather the data you need to improve, especially once you have built up those relationships after a year or two. This can be done through surveys, feedback forms, hosting networking events or even on social media with a post asking followers to comment below about what new treatments they would like to see in your clinic. This is also a great way of showing new customers you will value their feedback and really want to know what they think, using that to tailor your business to your customers.
Finance finesse with Veronica Donnelly
After a couple of years, it's really time to take a step back and look at how you're financially running your business and ask yourself how you can make it better and easier for yourself. Get your accountant to do a comprehensive overview of your incomings and outgoings so you can really assess where you might need to cut costs, and where you can afford to expand the business.
If things are going well, you might want to think about moving to a bigger or more central location and with all the financial information in front of you, you can make informed decisions and take the fear factor out of spending your hard earned profits!
Another thing I would say is essential is to educate yourself and seek professional help in all the aspects of your business that you're not an expert in. This is important at the beginning, but it can be difficult to find the time when you're starting out. Take value added tax (VAT) for example. Very few people know enough about VAT and it can cause some serious issues down the line. Medical health treatments and health services are exempt from VAT however, there is often confusion over whether aesthetic treatments can be considered medical and therefore be exempt from tax. Seek professional advice about all areas of your expanding business that you are not an expert in. Insurance is another tricky area. Shop around, make sure you're going to a specific medical and aesthetics insurer, and be aware of what you are paying for. For example, a drop in premium price might also mean a reduction in what you're covered for.
Recruitment respect with Jean Johnston and Sue Thomson
The two-year mark can be a very interesting time for a new clinic. It can be a make or break period for some, or it can be a time where you need to have the confidence to invest or grow. It can be tempting after a couple of years to rush in to expanding your team. If you do this without really thinking about the progression and direction of your clinic, you can end up hiring the wrong person and hinder all that progress you've made, or even worse you could create an entirely new role that doesn't actually fit in your business, costing you time, money and existing staff satisfaction.
This period is a great time for reflection and reviewing your current structure against your takings and profits. If there is a role within your business that seems to be surplus, then you can explore whether you still need this role, equally if there is a role that has expanded, such as front-of-house staff as they begin to excel at the role, you could think about hiring in a support role.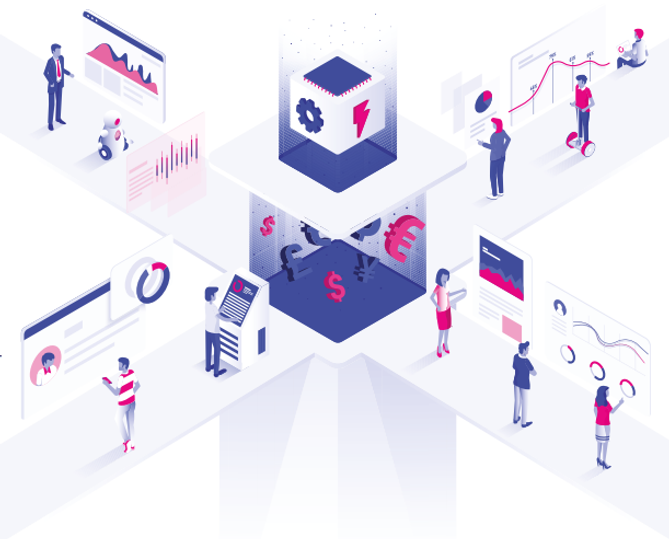 When you are well established
Public relations results with Julia Kendrick
Once you've had your clinic running smoothly for about five years or more, your long-standing patient base is thriving and you're feeling good, it can be easy to become a bit complacent on your marketing assets like social media, and think less about how you can attract a new demographic to your clinic. Never go into radio silence! You will always need to be able to communicate with new audiences as the already oversaturated market is always changing. Now that you have the reputation, you can become a leading educational resource for new and old patients on social media.
The consumer doesn't just want to see sales posts so why not try making videos explaining the best treatment for crow's feet, what a vascular occlusion is, or what causes rosacea and how to treat it? This will maintain the trust you have built up over many years with current patients, and add a big trust factor with potential patients, as well as keeping you and your business relevant by putting you slap bang in the middle of all the important conversations.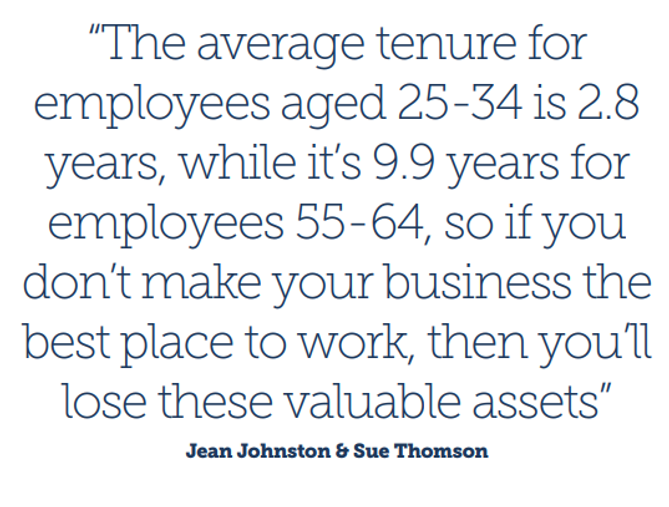 Finance finesse with Veronica Donnelly
This is the time when you need to start to future proof your business and think about a retirement or succession plan. I would recommend planning this at least 10 years in advance so you can achieve this effectively and you can ease into your sale or retirement easily.
Planning this far in advance might mean you can slowly introduce another member of staff into your business whom patients can become familiar with, meaning you will actually have a patient base to sell along with the rest of your business assets. This may also allow you to gradually step back from the business as customers loyal to you will be happy to see these other members of staff. You can say they are 'specially selected by you', and cascade down the trust, even offering a premium pricing strategy i.e. charging more for your services as you step away from the business – you might find patients are less demanding of your time!

Recruitment respect with Jean Johnston and Sue Thomson
So, you've made it to five years. Time to celebrate! However, this milestone is also a time when clinic owners need to put in to action a plan to retain the best of the best. Gone are the days of working with an employer for 40 years and receiving a golden handshake on your retirement. Recent data demonstrates that the average tenure for employees aged 25-34 is 2.8 years while the average tenure for employees aged 55-64 is 9.9 years,2 so if you don't make your business the best place to work, then you'll lose these valuable assets. Experienced staff members with an in-depth knowledge of your business and ethos are invaluable to your brand and customer retention.
If your patients see that you have a high turnover of staff, they will wonder what you're doing wrong and it's important for other staff members to become friendly with patients – two new receptionists in a week doesn't look good. Staff should feel heard and as though they can raise any concerns or requests they may have, and this is essential for staff satisfaction and retention. Bi-monthly one-to-ones are a great way of giving your staff an opportunity to voice anything they choose, and also gives you a chance to recognise anything you've been particularly impressed with. These meetings should always be as positive as possible, otherwise they will just feel like a personal attack, and your employee won't get anything out of them. Performance reviews can be a really good way of comprehensively showing your employees where they're excelling, and evaluating financial incentives like bonuses or raises, and also what opportunities you can provide them for further career development.

Keep on planning…
Whatever the stage of your business journey you're in, the advice from our experts seems clear. Always think ahead, seek professional advice on the things you're not an expert on, take your time when making big decisions like hiring staff, and don't get complacent!