On July 28, surgeons and advanced aesthetic doctors learnt about minimal undermining with spring thread (MUST) lifting.
The event was organised by pharmacy SpringPharm, the UK distributor of Spring Thread, Mesostrata, and Dr Glancey Clinics in Essex.

Plastic surgeon Mr Max Adam Scherer and aesthetic practitioner Dr Lucy Glancey hosted the workshop, where five patients were selected for procedures on different areas of the face with the aim to give a broad demonstration of techniques.
Dr Scherer said, "Utilising the MUST lifting approach allows advanced aesthetic practitioners to meet today's patient demands; a natural looking, long lasting, and substantial rejuvenation through either a minimally invasive, or non-invasive, safe procedure with a shorter recovery time."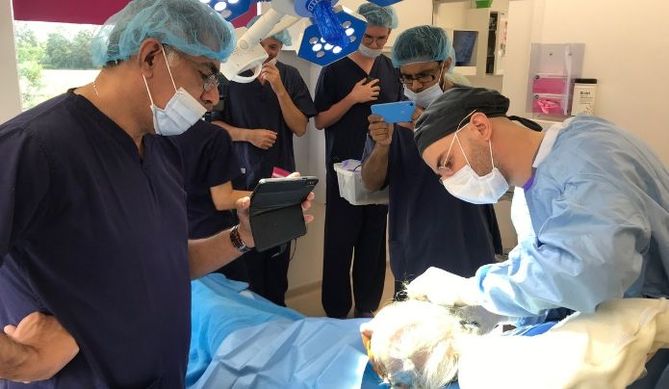 Aesthetic practitioner Dr Samuel Ghani, a delegate on the training event, said, "I feel lucky to have attended the Spring Thread workshop and learn about the different soft-surgical laying techniques. I found Spring Thread to be more robust than PDO as well as able to grip and hold tissues in place. I feel more confident about Spring Thread giving my patients longer lasting lift than other threads I've used in the past."