Spring Thread® is a totally innovative suspension thread for the treatment of ptosis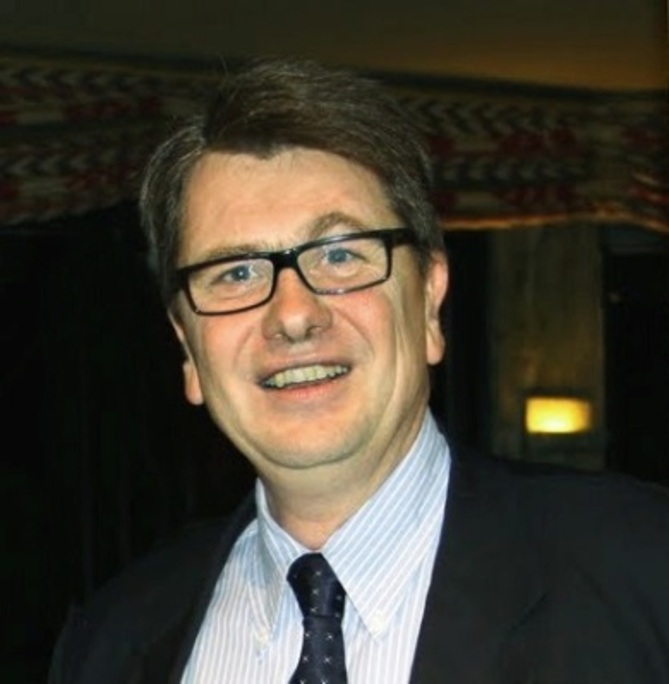 Before creating Spring Thread®, we went to doctors and asked, "When you administer threads, what are you looking for?" They said they want long, blunt needles that can be manipulated easily. They also said they wanted a long and strong thread, which is reliable and simple to use. Doctors want something flexible, with elasticity, as they want to treat parts of the face which are moving a lot, and if they have a product that's rigid, they'll have a rigid aspect. We then went to patients and asked, "What do you want from your thread treatment?" They said, "We want something effective that will last a long time; we don't want to go back and pay for the thread treatment every six months." All of these characteristics have been included in Spring Thread®, to offer the advanced aesthetic doctor and surgeon, a new, reliable option for long-lasting tissue suspension and skin rejuvenation.

Product characteristics
Spring Thread® is a composite implant consisting of a silicone matrix that provides elasticity and flexibility, as well as a polyester helix core which offers resistance and control of the elasticity. Spring Thread® elasticity is similar to human skin (20%) and this flexibility leads to a better tolerance of the product:1
• The thread can lengthen or shorten during muscle movements
• It avoids the hard end extrusions
• It distributes tensions along the entire length of the thread
• The thread can lengthen or shorten during muscle movements
• It avoids the hard end extrusions
• It distributes tensions along the entire length of the thread
In summary, Spring Thread® allows for dynamic stabilisation of tissues. They can 'live', lengthening and shortening, with muscle mobility preserved. The result is a natural effect. Spring Thread® cogs are rounded, non-aggressive, pointing in four directions and very close: 24 small cogs/cm. They provide a non-traumatic and effective anchorage and significant fibrosis.1 Spring Thread® is a very strong thread, which allows for good tissue suspension and extremely long-lasting results for three years plus, which can be extended as the thread can be repositioned over time.1 The thread is perfectly biocompatible, safe and neutral, and does not interfere with the body or cause negative reactions and side effects.2
Procedure
Spring Thread® is placed in the same way as current threads with the thread being implanted in the subcutaneous fat, before the SMAS (between 2mm and 3mm deep), but not too superficially to touch any hair follicles. Spring Thread® has a soft needle, so as not to damage nerves or vessels and reduces trauma. The best procedure is selected according to the patient profile (severity of sagging, asymmetry to correct), always choosing the most simple laying technique possible and allowing for easy adjustment with maximum safety. During procedure, it is possible to relax a thread which is too tight and, if the thread has been placed incorrectly, in can be removed. Then, in a week, fibrosis produces an excellent fixation. Spring Thread® is very successful for applications on the cheeks, neck, the eyebrows, for the treatment of facial palsy, and body indications that include breast, buttock and thigh ptosis. Although Spring Thread® can be successfully utilised for various procedures intraoperatively, it is often considered for patients not quite needing, wanting or contraindicated for surgical face lifting, or indeed, patients who have already undergone surgery some years previously and have returned to the surgeon and are asking, 'What can help me now?'


Product range
There is a range of two diameters and four references of threads:
• A thin thread, 300mm long for the face, neck and arms, with two 150mm long crimped needles
• The same thread without needle to place with a specific 200mm separate needle
• A thicker thread, 30mm long, for the treatment of the body (thigh, abdomen, buttocks and small breast ptosis)
• The same thread with a central part of 50mm without cogs, suitable for implementation in a U-shape under the breast
Spring Thread® is manufactured in France by 1st SurgiConcept, under CE mark and ISO 13485, and was implanted for the first time in October 2007. Distributed in more than 40 countries, there are now over 70,000 threads implanted.
Conclusion
Spring Thread® is a new, soft and elastic, suspension thread, which corresponds optimally to the biomechanical characteristics of recipients' tissue and expected functions. It is an effective thread for ageing patients, with long-term results and limited side effects.
Spring Thread® is exclusively distributed in the UK and Eire by Mesostrata Ltd and is available through Springpharm. For more information telephone 0345 319 4000, see our website www.springthread.com or email info@springpharm.co.uk.
References
1. J.P Foumentezee, D Guillo, G Jeanblanc, 'Multi-centric retrospective clinic study for suspension thread SPRING THREAD', Somerefs (2010).
2. Data on file. Available from Mesostrata Ltd.
3. Lifting via Permanent Suspension Threads. Five Rules for Beautiful Results, By Dr Denis Guillo, Journal of Medical Aesthetics and Surgical Dermatology, December 2016.