Gone are the days when aesthetic treatments were synonymous with having boundless amounts of filler injected into your lips. Nowadays, patients are seeking a more holistic approach, looking for tweaks across the full-face that can subtly address their concerns.
According to aesthetic practitioner Dr Kam Lally, this is due to a mixture of both patient and practitioner education. He notes, "Our patients are now more informed about aesthetic treatments and have also seen the negative results of isolated treatments in the media. As such, they're looking for a more holistic approach to their treatments and one that helps to keep their tweakments under the radar – full-face treatments help to mask this more as you aren't drawn to one area of the face that looks out of place." He adds that at the same time, more education means practitioners are moving away from an era of treating static parts of the face, allowing them to respect dynamism by learning that you need to look at neighbouring areas to get a good result.
Aesthetic nurse prescriber Alice Henshaw agrees, noting, "As practitioners become increasingly advanced and experienced with injectables, we understand more about how treating one area can produce subtle, indirect improvements for other areas. There are a number of key benefits that full-face filler treatments offer, including providing more harmonious, beautifully balanced results which complement the face as a whole and it means we, as aesthetic practitioners can achieve better, more natural results."
Aesthetic practitioner Dr Mohsin Ghor adds that the continuous development of aesthetic products has also aided practitioners' ability to treat the full-face effectively, noting, "Around 10-15 years ago, there were only a handful of dermal fillers. However, now there are so many different ranges, which each consist of a variety of fillers designed for specific areas and even different indications in that area. This has meant that we as practitioners are able to choose products based on individual concerns, so we can be a lot more dynamic with how we treat faces."
Assessing the full-face
Dr Ghor notes that regardless of the indication his patient has come in for, he always conducts a full-face assessment. He explains, "This is because most of the time patients aren't sure themselves what they really need. They just feel they want to address X, Y and Z but they're unsure what treatments are needed to correct that, and what needs to be treated to achieve that. They simply see on social media that there's treatments such as lips or nose available, and they feel maybe those can help correct their problem areas. When practitioners assess the full-face, we can tell them what it is that would actually be needed. "Dr Ghor adds that he always takes full-face photos of each patient from different angles to help explain his thought process to the patient, as well as helping to show the impact each treatment could have on those specific areas.
When understanding an individual patient's objectives and motivations for treatment, Henshaw advises managing their expectations of treatment outcomes and taking these factors into account when devising an individualised treatment plan. She notes, "This is critical to achieving high patient satisfaction. In order to do that, the whole treatment starts with a thorough consultation. The facial assessment can vary from person to person. I personally like to use the Galderma facial assessment, which consists of looking at skin quality, facial shape, proportions and contour, symmetry, animation and emotional suitability (excluding the possibility of BDD)."
When assessing his patients, Dr Lally uses a top to bottom approach, focusing on the areas that the patient has identified as bothersome and then looking at the areas surrounding it. He notes, "Of course, we have to be aware that not everyone needs a full-face approach. Younger patients, for example, will not experience as many facial changes due to ageing, so it might be fine for them to just have one area done in isolation. However, older patients have more signs of ageing across the whole face that subsequently contribute to aesthetic concerns, such as ptosis, wrinkles and volume loss. If this is addressed in one area but not another, the result can look obvious and so we need to be wary of this and explain it to the patient when creating our treatment plans."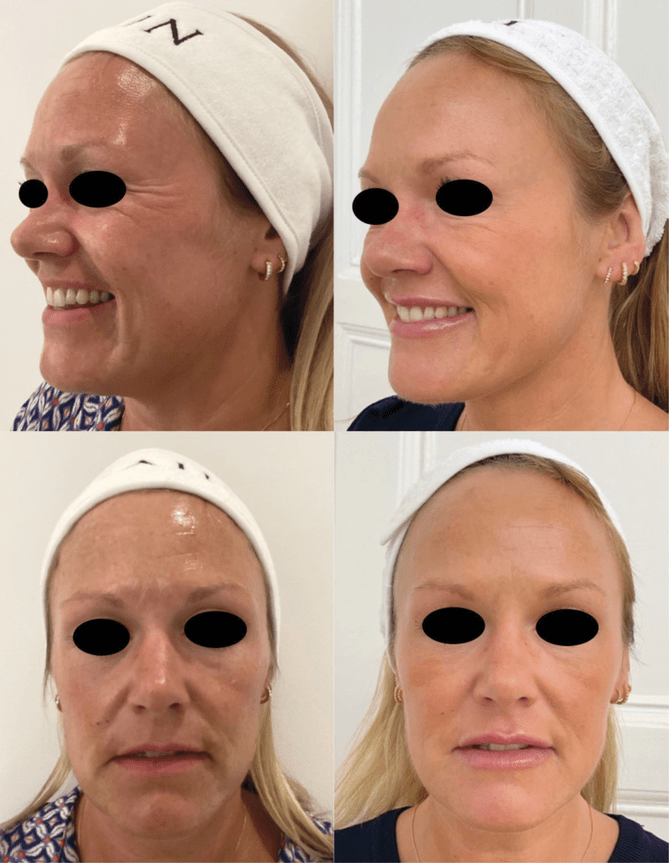 Selecting products and choosing techniques
In terms of product choice, Henshaw uses the Restylane range of dermal fillers when treating her patients. She notes, "The Restylane portfolio offers a diverse range of fillers by using two complementary gel technologies, Non-Animal Stabilized Hyaluronic Acid (NASHA) and Optimal Balance Technology (OBT). These technologies provide personalised, natural-looking results which, in my experience, deliver long-term satisfaction."
In terms of technique, Henshaw adds that she usually uses a combination of needle and cannula techniques depending on the individual's needs. However, when doing a full-face approach, she tends to use cannulas for most of the treatments. She explains, "This is because of its suitability to fill a large area of the face in the subdermal or supra-periosteal plane. Regions such as the tear troughs, mid-face, temples, forehead, cheeks and marionettes require an even 'filling', rather than the more focused 'projection' approach, where a needle may be more appropriate. Another advantage of using a cannula is that it reduces the risk of bruising and vascular occlusions because it moves a blood vessel out of the way rather than hitting it (if used correctly).1 However, in some areas, such as the lips, it is my opinion that the use of needles achieves the optimal cosmetic outcome."
Dr Lally agrees, noting that he also prefers a cannula when treating the full-face. He comments, "As well as for safety reasons,1 it's also ideal because you only need one entry point to treat multiple areas. This is particularly important for the full-face approach as it means that there is minimal trauma to the patient's face. For example, an entry point in the jowl can be used to treat the jawline, chin, marionette lines and nasolabial fold and so this reduces the amount of bruising and swelling in more than one area." Dr Lally notes that he does, however, use a needle for areas in which he needs more precision, such as the cheekbone or the nose.
When treating his patients, he uses injectables from the Teosyal portfolio. He explains, "Their range of fillers are a toolbox, consisting of a good variety of products that are for all ages of patients. This means I can create a bespoke plan for each individual based on their unique needs. For example, when treating the jawline of an older patient I would use Teosyal Ultra Deep because this helps restore structure to the bone foundation that the soft tissue envelope is draped over. However, when treating the jawline of a younger patient I would use RHA 4 because this dynamic volumiser will give great definition and blend seamlessly with their tissues when used, so can be used more superficially."
Like the other two practitioners, Dr Ghor also uses a combination of both needle and cannula when treating. He explains, "Different areas require different instruments – for example, I almost always use a cannula when injecting the jawline to get the right angles and be able to create good shape and structure. However, if I'm injecting an area such as the cheeks, lips or nose, where I want to restore volume, I will use a needle to superficially inject and create shape. For jawline, I typically use a combination of the two. Every patient is different, so it really depends on what their individual needs are."
In terms of product choice, Dr Ghor uses the STYLAGE range, as well as Teosyal Ultra Deep. He explains, "I tend to use STYLAGE XXL and RHA 4 for volume loss and restoration, and for the lips I use STYLAGE Lips Plus. For me, the beauty of STYLAGE fillers is that less is more, and I always see good results as it hydrates and integrates well."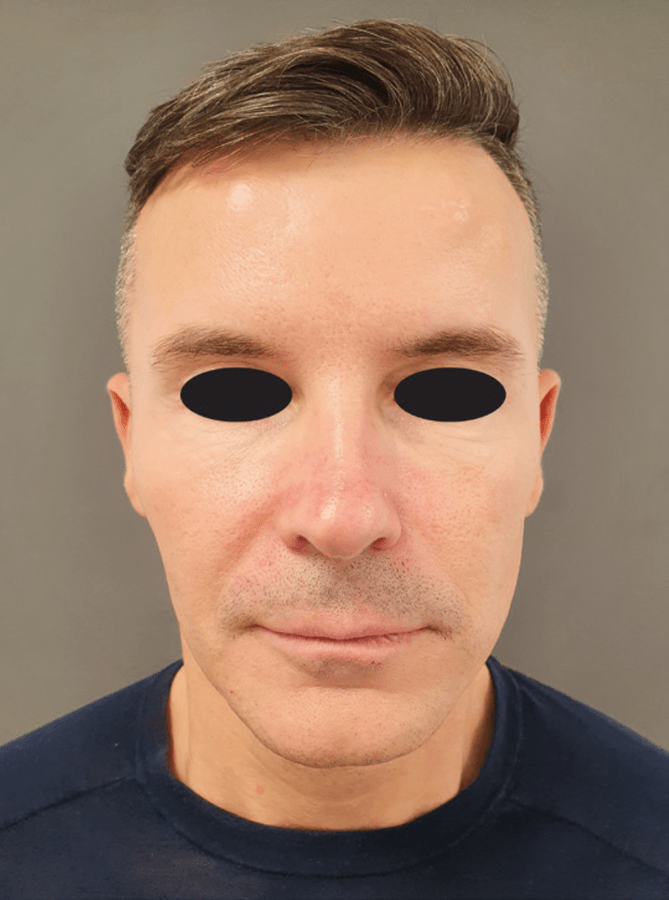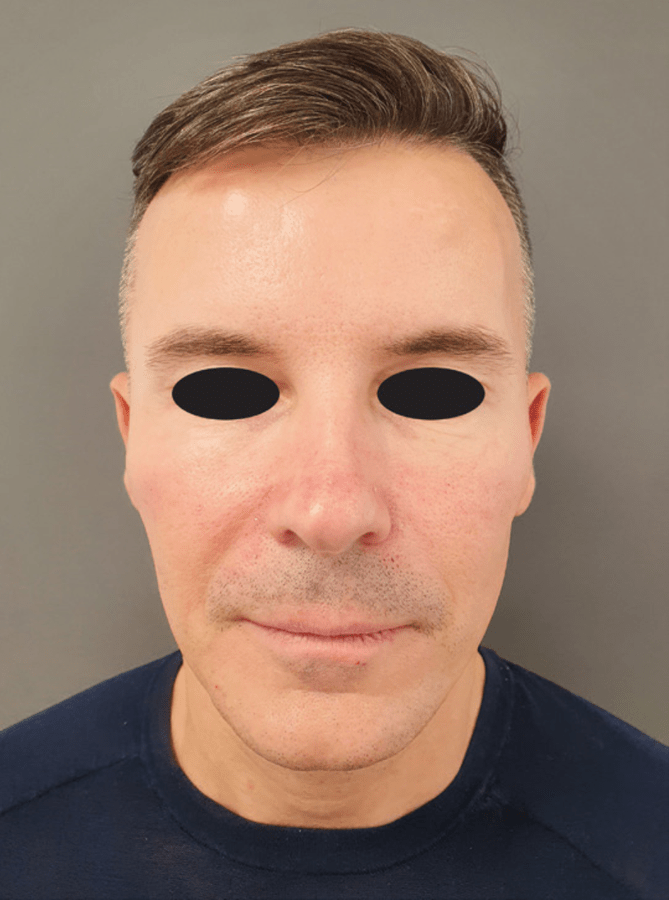 Considerations for success
Henshaw notes that budget is often one of the main considerations for a patient when a full-face approach is suggested, as well as how often they will be required to touch up the treatments. She advises that practitioners need to manage expectations of results, explaining, "Patient education is needed to clarify how much filler may be required at each treatment session and how much improvement could be expected, ensuring that patients understand the expected result and duration of the effects. This helps them to make an informed decision about treatment. The interval between sessions may vary according to the issue being addressed, the type of products being used, the timeframe required to achieve the patient's desired look and how many follow-up appointments will be needed to maintain the results."
She recommends a two-week follow-up consultation in order to provide the patient with feedback on the effectiveness of the chosen treatment plan, helping to maintain consistency and structure during consultations and plan and plot out dates for future treatments.
Dr Lally notes that it is important to consider ethnicity when treating the full face. He comments, "We are sometimes subconsciously biased towards the western ideal of aesthetics. However, this is not necessarily the desirable aesthetic elsewhere – for example, in the Middle East and parts of Africa a fuller, rounder mid-face is preferred to a contoured, sculpted appearance."
Dr Lally adds that another important consideration is price. He says, "After I go through my treatment plan with my patients, I discuss their budget with them. Then according to this, we can space treatments out over a time period that the patient feels comfortable with. There are finance options available, but I strongly advise my patients to not overstretch themselves, but rather work with us to create a flexible timeline that accommodates their budget."
Dr Ghor notes that practitioners need to ensure they are also giving their patients in-depth aftercare advice, with more injection points meaning a greater risk of more minor side effects such as bruising. He advises, "I always tell my patients to rest appropriately for 48 hours, so this means avoiding things such as the gym or heavy lifting. It's also important for patients to lie on their back when sleeping for three to four days post-treatments, because if they sleep on their side it may mould the filler out of place. Things like arnica gel can also really help the bruising."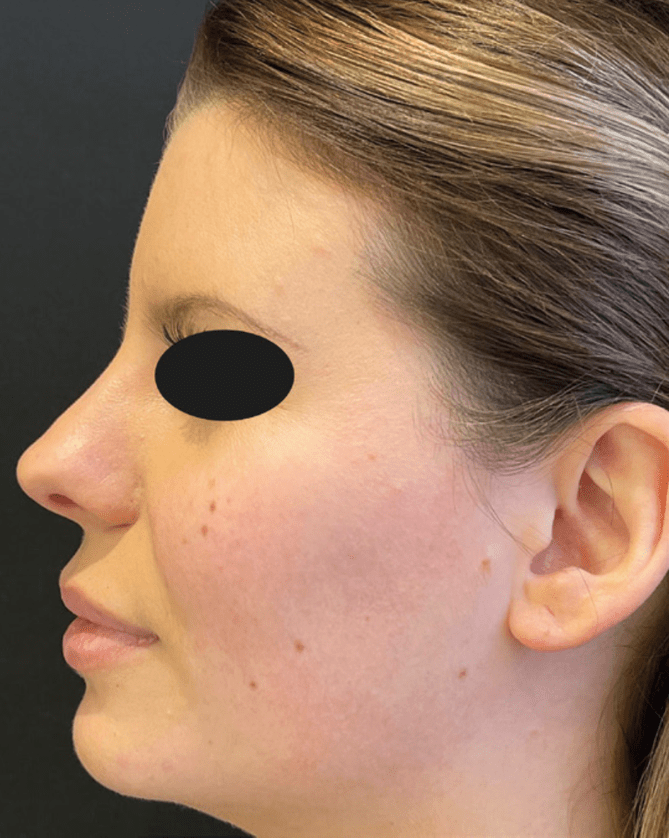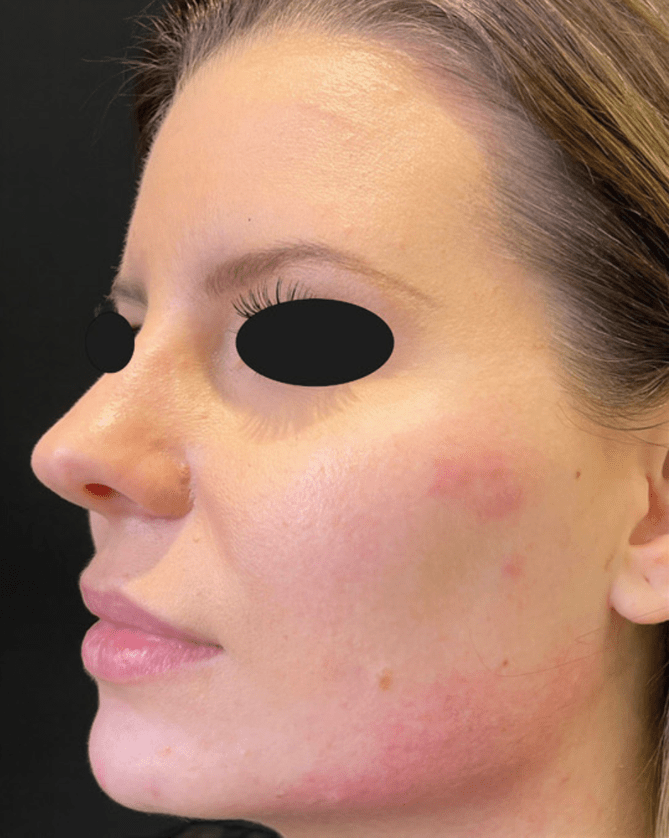 Top practitioner tips
Henshaw summarises that using an assessment tool or guide helps her to ensure consistency for full-face rejuvenation, particularly for those newer to this concept. She notes, "For all of my patients, I perform a full-face approach during the consultation and gently suggest treatments that would help balance their profile and create more harmonious results. Using this method also offers consistency if you have multiple practitioners working at your clinic. It gives patients a better chance to achieve results aligned with their needs resulting in a higher level of satisfaction with aesthetic treatments. The agreed treatment plan should define the treatment objectives, the rationale and the order in which each objective will be addressed."
When treating the full-face, Dr Lally advises that one of his top tips is to keep reassessing the patient as you go. He notes, "One area impacts all other areas, so it's important not to be shy to reassess after each injection. Look at your patient in static and dynamic repose – get them to smile and pout! See how your injections in the lips, for example, have affected the neighbouring areas, and then adapt your treatment plan if necessary. Don't be scared to change what you originally thought was needed."
Dr Ghor agrees, also warning against the danger of overfilling. He explains, "Do each treatment area slowly, bit by bit, and then assess and reflect on what you've done. I think that sometimes treating over several sessions is preferable, as it gives the filler you have injected time to settle before you inject more and you can assess the patient without swelling. In a situation where you would need significant filler to get a good result, such as a class II malocclusion, I would recommend doing this as the filler can integrate in different ways for different people."
He adds that it's also important so as not to overwhelm the patient, noting, "Having too much in their face at once can be scary, particularly if they've never really had treatments before, and if it seems like a big difference, they may be worried. So, it also gives them time to adjust to their treatment before anything else is added. " Dr Ghor also advises taking before and pictures after each treatment, and at each appointment, so that you can track and monitor the progression.
Dr Lally also uses the 'less is more' approach with his patients, concluding, "You can always add more filler, but you can't take it away easily! So, I think it is best to undertreat and then add more if and when you think it is necessary. Again, this is why it is important to keep reassessing – take your time with it, and don't rush!"