North-Leeds based clinic Aesthetic Health Ltd has become the first doctor-led aesthetic clinic to be graded as 'Outstanding' by the independent regulator of all health and social care services in England, the Care Quality Commission (CQC).
The CQC regularly inspects its registered clinics and provides them with an inspection report and rating, which can be accessed by the public and shows an overall judgement of the quality of care. The services are ranked as inadequate, requires improvement, good or outstanding and clinics are inspected at least once every five years.

Although the CQC has confirmed that Aesthetic Health Ltd is the only doctor-led aesthetic clinic to be graded as 'Outstanding', they note that the focus of the inspection was on the treatment of disease, disorder or injury and diagnostic and screening services rather than its antiageing treatments.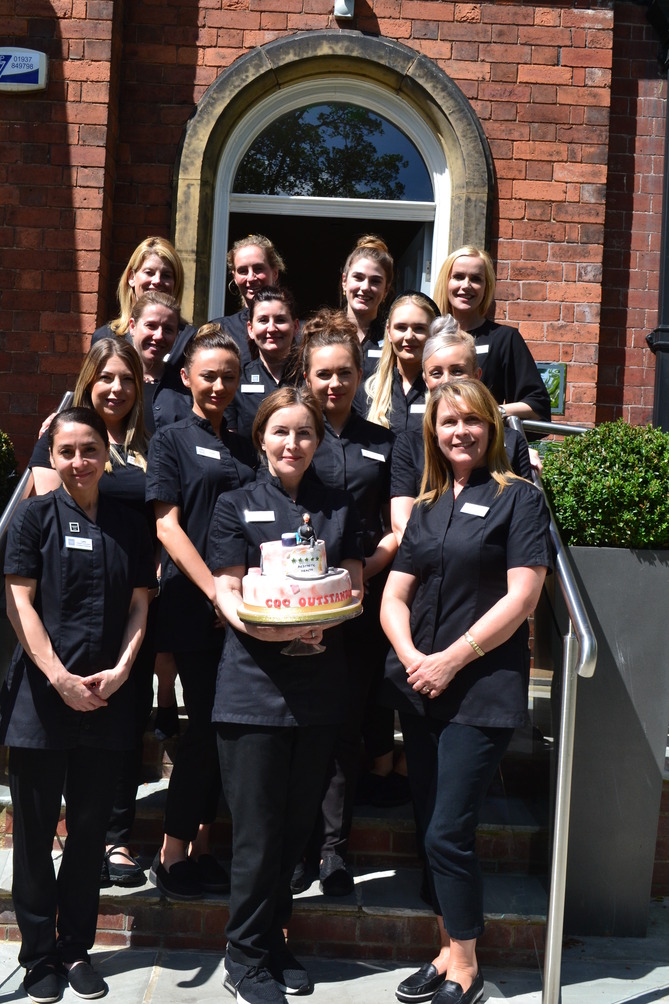 In their report, Dr Rosie Benneyworth, chief Inspector of Primary Medical Services and Integrated Care at the CQC noted several points of outstanding practice. "These included offering care and treatment free of charge if treatment had the potential to be of significant benefit to vulnerable patients, a programme of local and national charity engagement, positive staff experiences with high levels of personal and professional support, and an empowering business culture that contributed to high standards of patient care and satisfaction," she said in the report.
Aesthetic practitioner Dr Julia Sevi, Aesthetic Health owner, said, "I am immensely proud that the dedicated work of the Aesthetic Health team has been recognised. They never settle for good if better is possible and are always going the extra mile to exceed expectations. An 'outstanding' grading recognises not only that required standards are fulfilled, but that the clinic goes above and beyond, setting aspirational standards of compassionate care and finding inventive solutions for our patients. Our clinic culture actively seeks and embraces every opportunity to serve our patients, to the highest standards, with individualised, safe and compassionate patient care, hence why CQC standards are integral to our clinic values."