Global pharmaceutical company Galderma has created a new training and support programme to help customers get back on their feet once restrictions lift and clinics can open again.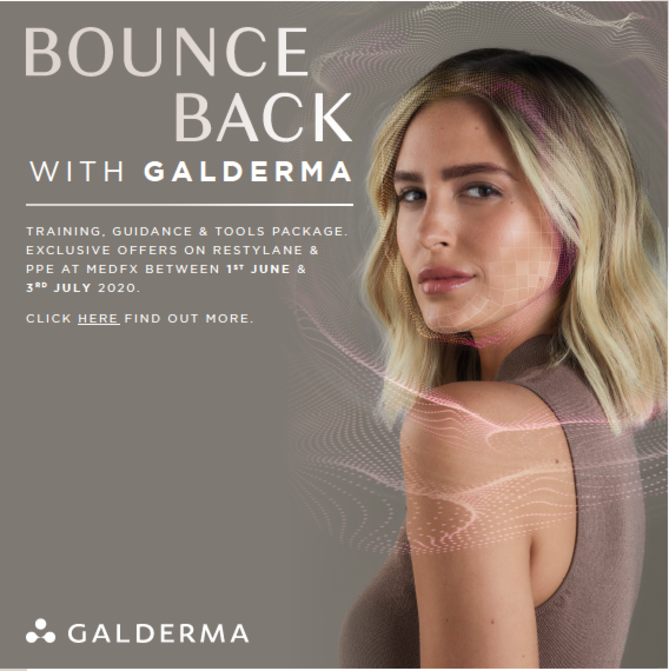 According to the company, the new packages will provide valuable insights, tools and guidance to help customers navigate their way through this challenging period.
Toby Cooper, business unit head of Galderma UK said, "Galderma has been tracking global activities and has a wealth of insights to share with customers. We are looking forward to sharing the insights, expert third-party advice, ongoing social media assets and tools that will help clinics bounce back post lockdown."
Later this month aesthetic practitioner and Galderma key opinion leader Dr Kuldeep Minocha will host a webinar on the Med-FX website covering guidance on the latest COVID-19 opening protocols. Galderma says that this will provide advice on deep cleaning and sanitisation, appointment scheduling, managing the flow of people in the clinic, PPE and staff/patient screening. Dr Minocha will also walk through how to use Galderma's specially-created interactive waiting list template and social media collateral.
Katie Bennett, Restylane brand manager, said, "It could be a long time between getting a spot on the waiting list and getting their appointment in clinic, so we'll be providing Restylane clinics with the tools they need to keep relationships strong."
Galderma will also be offering a 20% discount on Restylane products throughout June when purchased via Med-FX, while Med-FX will be running promotional offers on PPE.