The third International Society of Aesthetic Plastic Surgery (ISAPS) Symposium took place on October 12 at the Wellcome Collection in London.
The meeting featured a faculty of internationally-renowned consultant plastic surgeons, who reviewed contemporary techniques in rhinoplasty and shared advice on offering non-surgical rhinoplasty procedures using hyaluronic acid, aiming to give delegates the opportunity to learn from and network with the very best in the specialty.
After welcome remarks from programme director Mr Lucian Ion and UK national secretary Mr Naveen Cavale, the morning began with educational sessions on starting out in rhinoplasty, with Mr Jag Chana, Mr Duncan Atherton, Mr Taimur Shoaib and Mr Rajan Uppal discussing their early experiences of offering rhinoplasty and mistakes they have made.
Seeking a reputable rhinoplasty surgeon to act as a mentor was one of the key pieces of advice the surgeons gave to delegates, as well as the importance of managing expectations – not too over promise and turning patients away if necessary. There was a particular discussion around recognising the signs of body dysmorphic disorder, which according to ISAPS, is much higher in male rhinoplasty patients than female.
Other sessions throughout the morning included advice on the management of the nasal bridge, advanced rhinoplasty techniques and revision rhinoplasty procedures.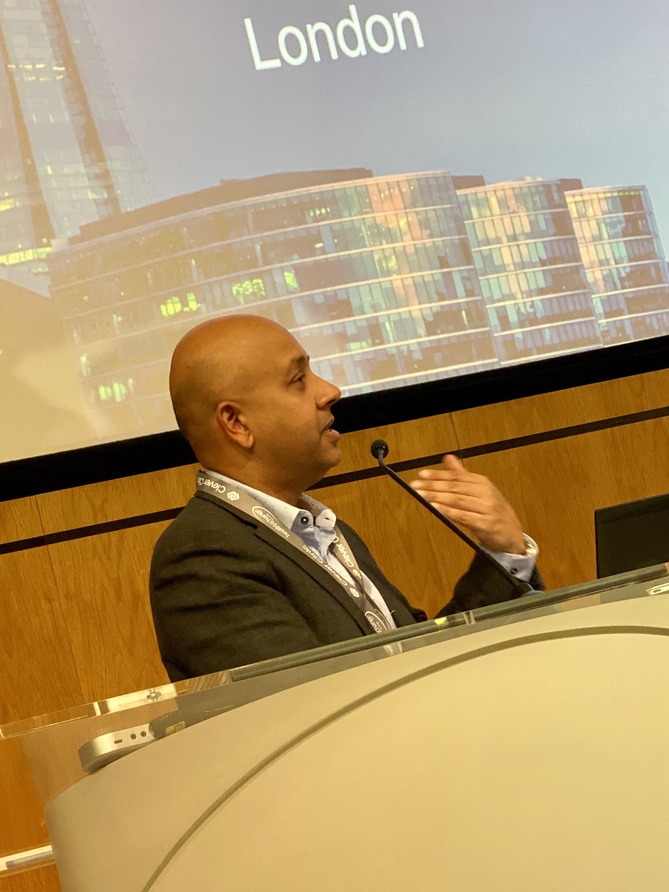 In the afternoon, Mr Shoaib, who runs a clinic offering both surgical and non-surgical procedures, moderated talks from consultant plastic surgeon Mr Olivier Branford and aesthetic practitioner Dr Simon Ravichandran, who both also provide non-surgical treatments.
Mr Branford shared valuable advice on non-surgical practice, recommending that surgeons begin their non-surgical journey by using hyaluronic acid fillers that can be reversed, rather than offering permanent fillers to patients. He also advised not to use non-surgical treatments to upsell surgical treatments, while noting the value of working alongside more experienced aesthetic practitioners to build experience and confidence.
Dr Ravichandran then presented on non-surgical rhinoplasty, in which he emphasised the importance of screening patients carefully before treatment and making clear that non-surgical rhinoplasty is limited. He noted that while the procedure can offer impressive results to some patients, it is not suitable for everyone, so it is important for surgeons to understand the limitations and to be upfront and honest about them with patients. Dr Ravichandran then talked about the value of offering non-surgical rhinoplasty alongside other non-surgical treatments, particularly filler in the chin, which takes into consideration patients' full face aesthetic and can create a more balanced profile.
Mr Cavale said that he was delighted with how well the non-surgical portion of the day was received by the surgical delegates, who were engaged throughout and impressed with the talks. He said, "We are hoping to offer more interface meetings in future, bringing together the surgical and non-surgical communities. I believe surgeons should start working more with their non-surgical colleagues and aesthetics in general."
He concluded, "The ISAPS Symposium 2019 went really well and ran really smoothly. It was well organised and had a really nice feel to the whole day. We would love to emulate this in all our future meetings."
The ISAPS Symposium was run by Easyfairs, the organisation behind CCR and the Aesthetics Conference and Exhibition (ACE). To register for ACE 2020, click here.