For a third year, practitioners were invited by training provider Cosmetic Courses to attend a full day of learning at the Royal Society of Medicine.
Guests were welcomed by consultant plastic and reconstructive surgeon, and clinical director of Cosmetic Courses, Mr Adrian Richards and managing director Jim Savin. Following this, was a full day of clinical and business presentations.

Among the topics covered were treatment planning and consultation by Cosmetic Courses' clinical lead and nurse prescriber Mel Recchia, who also did a presentation on facial contouring with aesthetic practitioner and clinical lead Dr Fiona Durban.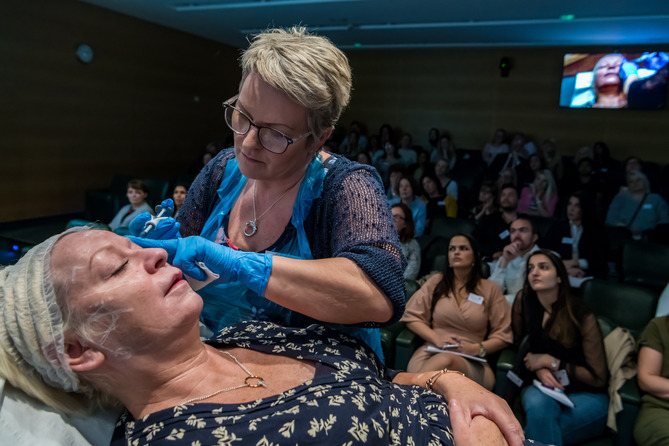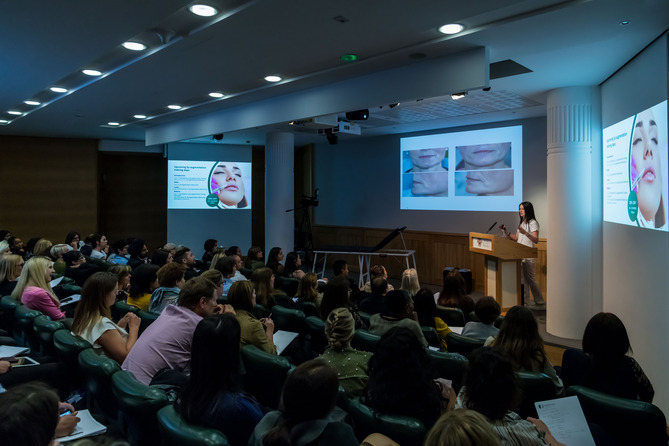 Eddie Hooker, director of insurance provider Hamilton Fraser explored how to deal with complaints and claims handling, while business consultant Chris Gill and Allergan SPARK innovation marketing manager John Campbell introduced the new online SPARK initiative.
Cosmetic Courses Nottingham clinical lead and dentist Dr Olha Vorodyukhina performed a lip augmentation demonstration and also shared her experiences running an aesthetic practice.
Professor David Sines, chair of the JCCP provided an update on the role of regulation in the aesthetic sector. Following his talk, he said, "It was great to talk about the way in which the JCCP is working alongside the Department of Health and Social Care to raise the awareness of patient safety and public protection, and to also talk about the current national media campaign. It was also good to tell people about our petition to make dermal fillers a prescription only medical device."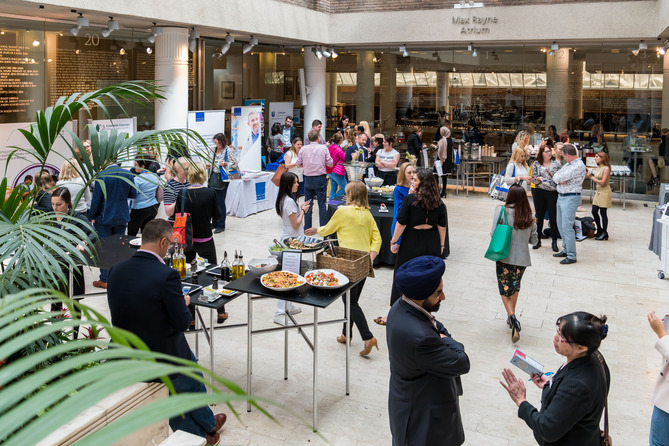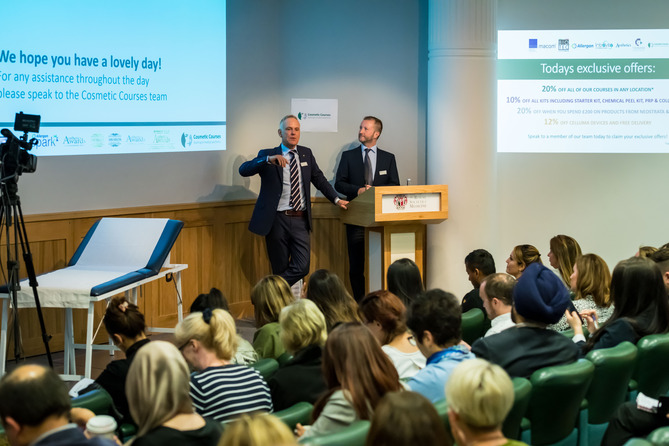 There was also an exhibition, featuring AestheticSource, Allergan, Hamilton Fraser, 5 Squirrels, Celluma, Biotec Italia, IntraVita, T Chauhan Consultancy and Macom Medical. Aesthetics Media also took part, showcasing the Aesthetics journal, Aesthetics Awards and Aesthetics Conference and Exhibition.
Mr Richards said of the day, "It's been a really great conference; we have had 120 delegates and lots of distributors come. We had all of our specialists here from all over the country talking about the latest advancements in aesthetic medicine so we have all loved it. The feedback has been absolutely great and I encourage delegates to come next year."
Dr Olha Vorodyukhina added, "It was a really great day and it was a pleasure to meet some of our previous delegates and to see their career progression. I was overwhelmed by how many attended the conference and all the sessions were really busy. We had a nice mixture of informational clinical talks and practice management as well as live demonstrations of treatments.
Aesthetic nurse and delegate Antique Hitchcock said of the day, "This conference has been magical; it has given me confidence to go forward. Dr Vorodyukhina's lip demonstration and her inspirational story of her success has been something that I will take with me."
Nikki Jones, training manager and key accounts manager at AestheticSource, added, "It has been an exciting and busy day at the Cosmetic Courses Annual Conference. It is great to interact with existing and future delegates. We focused on NeoStrata, as we partner with Cosmetic Courses for its chemical peel training, and also SkinBetter Science as a non-protocol led skincare brand to use at home post-treatment.