Consumer and trade journalists were invited to learn about SkinPen Precision microneedling at its official UK press launch at the AllBright Club in London on October 3.
The event had a good presence from consumer press, with representatives from VOGUE, TATLER, Harper's Bazaar the Daily Mail You Magazine and the Daily Telegraph in attendance.
Guests heard from a variety of industry speakers. The talks started with Thomas Hitchcock, the chief science officer for medical affairs at Crown Laboratories, the owners of SkinPen manufacturer Bellus Medical.
Then, oculoplastic surgeon and aesthetic practitioner Dr Maryam Zamani, burns and plastic surgeon at Chelsea and Westminster hospital Mr Andrew Williams, and aesthetic surgeon Mr Benji Dhillon all spoke about their experiences with SkinPen.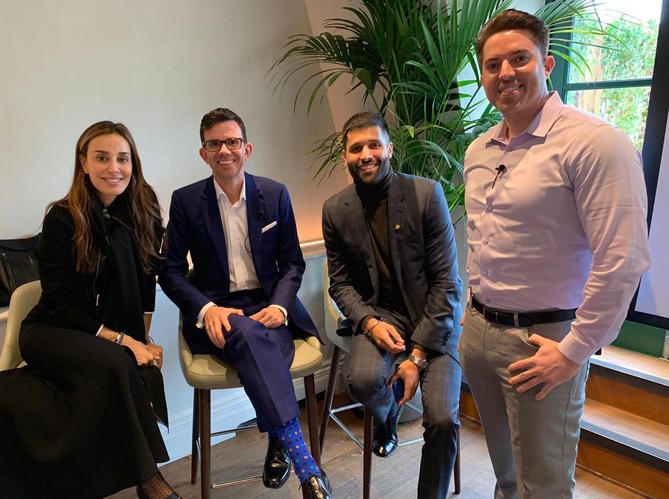 The presentations had a large focus on helping the press to further understand the science of microneedling and safety regulations to protect the consumer market, as well as the impact the SkinPen can have on a variety of skin concerns such as ageing, acne and scars.
Mr Williams said, "Today we were talking about the uses of SkinPen and microneedling in general. My experience has been in using it with burns scars and injuries – we find it really useful at the Chelsea and Westminster hospital as an adjunctive treatment modality and we have had a lot of satisfied patients. It was great to share my experiences with the press and I hope that practitioners are considering using the SkinPen in their practice as we are getting some great results."

Kathy Taylor-Brewin, managing director of BioActive Aesthetics, distributors of SkinPen in the UK, said following the event, "We are delighted with the turnout and the high level of interest into the SkinPen Precision microneedling device. It's great that the press are interested in not only the SkinPen device itself, but also the safety elements of the potential cross-contamination within microneedling treatments and how SkinPen protects against that issue. We are looking forward to the future, where SkinPen will continue to be seen as the number one microneedling device in the US and UK, while maintaining the gold-standard for product innovation and ISO quality assurance."