Following our most successful conference and exhibition to date, Aesthetics reflects on the biggest weekend of 2019.

The long-awaited, award-winning Aesthetics Conference and Exhibition (ACE) took place on March 1 and 2 at the buzzing Business Design Centre in London. Over the two days, 62 speakers, 82 exhibitors and 2,468 delegates all gathered to participate in the leading conference and exhibition in the specialty. Headline sponsor Dermalux LED, which launched the Tri-Wave MD exclusively at the show, amongst 29 other ACE supporters, helped make the event a huge success. The interactive, expert-led educational sessions included both clinical and business advice, covering all aspects of the aesthetics specialty to support the development of a successful aesthetic business.
After a jam-packed first day, delegates headed to the Enhance Insurance Networking Event, where they spent the evening mingling with the ACE speakers, exhibitors and aesthetic peers, while enjoying a complementary glass of prosecco. Delegates made the most of the opportunity to unwind during an exclusive event, catching up with new and old friends, sharing exciting developments discovered during the day and building relationships with future colleagues.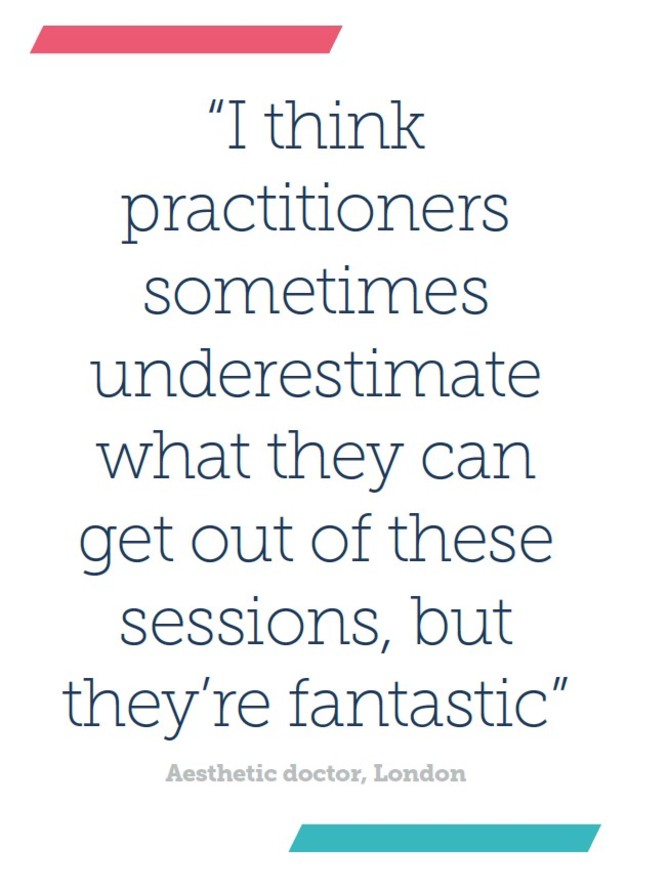 Feedback from ACE 2019 was excellent, with 86% of delegates saying that they would be returning in 2020. Delegates experienced a smooth entry to the event, with 92% rating their Registration Desk experience as good to excellent and many commenting that the registration process, which was sponsored by Healthxchange, was efficient, easy and smart. Another delegate said of ACE as a whole, "There's lots of variety on show, including live demos and Masterclasses from experts around the world; there's always something to learn!" Five different agendas delivered award-winning education, totalling 46 CPD points over Friday and Saturday, featuring brilliant live demonstrations, thought-provoking case studies and the latest developments in the specialty. Following a fantastic two days, Aesthetics journal editor Amanda Cameron summarised, "The wide-ranging topics on offer showed the breadth and diversity of the Aesthetics brand, of which we are very proud. The Elite Training Experience was a pleasure to organise, hosted by some amazing speakers with insurmountable knowledge – never stop learning!"
Captivating case studies at the Elite Training Experience
Returning for a second year, the Elite Training Experience was hosted by four of the UK's best and most renowned aesthetic trainers. Reserved for those who had booked these specific three-hour sessions, delegates gained a unique experience of the finest training in the country. Attendees learnt from Aesthetic Training Academy, Dalvi Humzah Aesthetic Training, IAPCAM: Complications Workshop and Dr Bob Khanna Training Institute. The sessions included continuous live demonstrations overlaid with anatomical breakdowns, unveiling of the latest training technology, difficult complication case studies, in-depth question and answer sessions and the chance to meet some of the top trainers in the UK.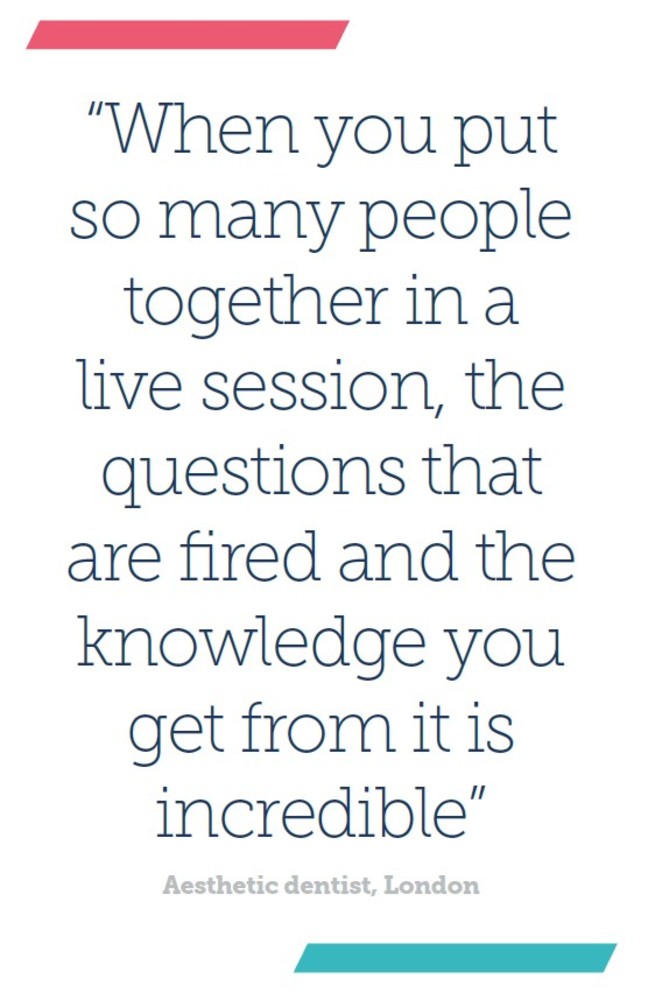 The Elite Training was presented by world-renowned speakers, including Dr Simon Ravichandran, Dr Emma Ravichandran, Mr Dalvi Humzah, nurse prescriber Anna Baker, Dr Rajan Sharma, Dr Beatriz Molina, Mr Jeff Downie, nurse prescriber Sharon Bennett, Dr Sophie Shotter and Professor Bob Khanna. Those who attended were thrilled to receive an exclusive 10% discount for a future training course with their chosen provider, as well as additional product giveaways from the sessions. One attendee said, "The anatomy presented was excellent as always!", while another summarised, "Lots and lots of injections, good quality models and great technique. Absolutely loved it."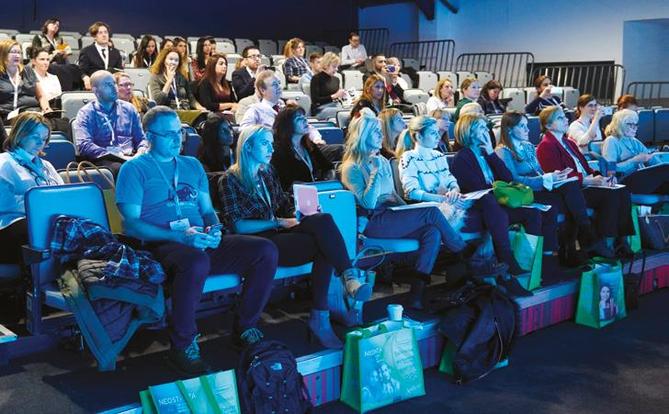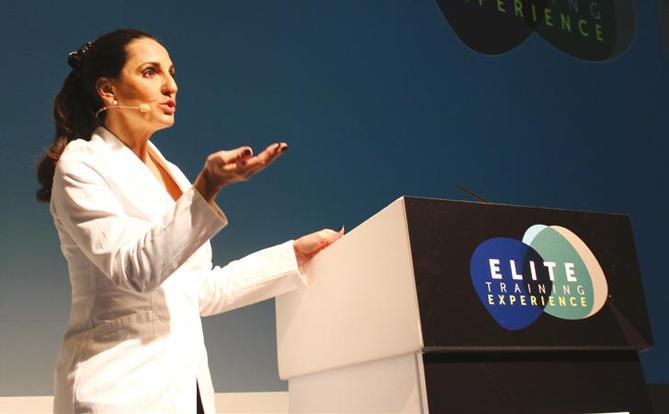 Spectacular insights at the Symposiums
Brand-new to ACE, the exciting two-hour Symposiums were hosted by the most reputable aesthetic companies and featured four in-depth sessions on the most relevant topics in aesthetics. Teoxane UK held a 'Teoxane Takeover' Symposium on both Friday and Saturday, analysing treating the male patient, as well as looking at trigger points of facial ageing. HA-Derma provided an insight into new techniques using hyaluronic acid and Medical Aesthetic Group detailed how to utilise PRX-T33 biorevitalisation technology. All sessions were extremely well attended and were rated as good to excellent by 94% of attendees. One delegate said, "Absolutely fantastic expert speakers and live demonstrations. Very informative. I will definitely re-attend next year!" Another simply stated, "Dr Lee Walker was world-class." Teoxane UK Symposium host Dr Raul Cetto commented on the success of the sessions, noting, "The sessions went brilliantly. There was a very dynamic and engaging crowd, they were asking questions throughout."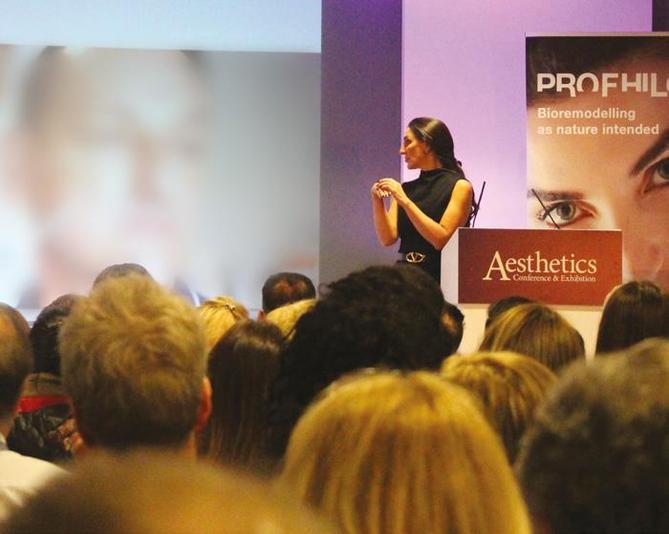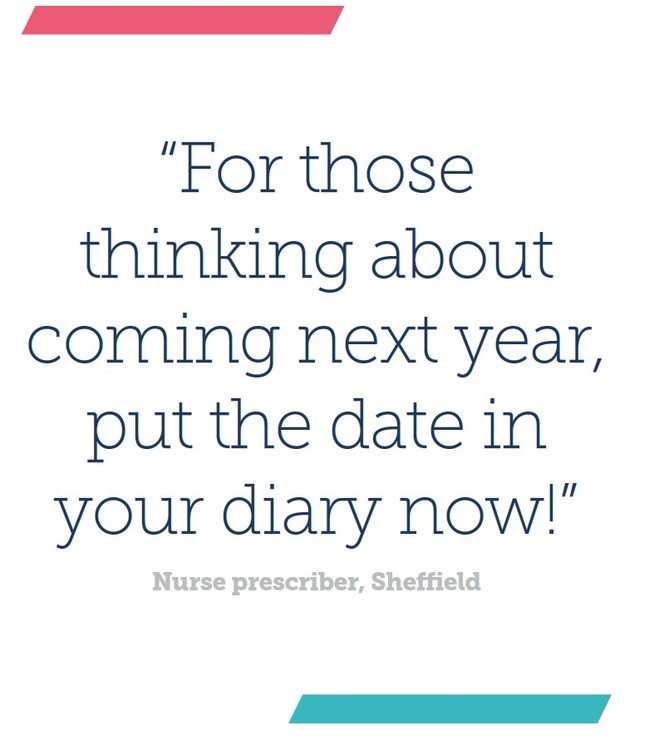 KOL demonstrations at the Masterclasses
ACE was host to eight Masterclasses, showcasing the latest products and treatments from leading company key opinion leaders. The one-hour sessions delivered interactive presentations, live demonstrations as well as advice on how to maximise successful treatment results. Aesthetic companies supporting the Masterclasses included AestheticSource, BeamWave Technologies, BTL Aesthetics, Church Pharmacy, Galderma, Lumenis and SkinCeuticals. Some of the exciting topics that were covered included chemical peeling, intimate female health, antioxidants in skincare and high intensity focused ultrasound. Aesthetic practitioner Dr Beatriz Molina spoke at a Masterclass and said the agenda was well received by delegates. She said, "We have had some lovely feedback, a lot of questions were asked and there was great interest in the treatments. As a speaker, it was very enjoyable." The interactive Masterclasses were hugely popular, with 91% of delegates rating the Masterclasses as good to excellent, with one delegate stating, "The Galderma Masterclass on myths of neurotoxins was brilliant." Another attendee added, "The sessions were fantastic and I've definitely gained so much information that I can use in my clinics."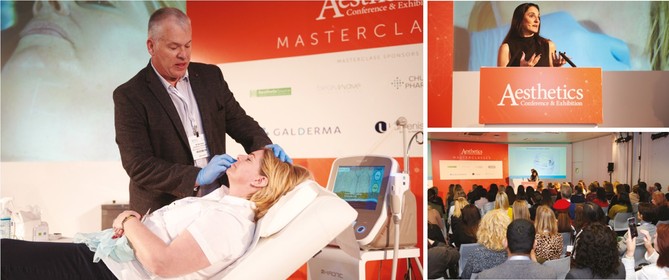 Boosting your practice at the Business Track
From VAT to Instagram, the Business Track agenda, sponsored by Enhance Insurance, had something for everyone. The 19 sessions delivered up-to-date, essential commercial support to help delegates maximise their business success. Topics covered included regulation updates, medical tourism regulation, website development, risk management and building your dream team. Attendees comprised aesthetic practitioners and individuals working in management, front-of-house and administrative roles within aesthetic clinics. One attendee said, "Being able to receive the latest specialty information in all areas of the profession from regulations to patient retention was fantastic!" Business Track speaker Mr Adrian Richards commented, "It was great to see our session so packed with delegates. Thank you ACE for the opportunity and see you next year!"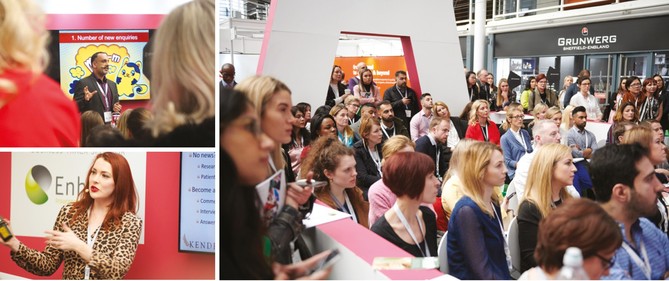 Award-winning innovation on the exhibition floor
In between attending the fantastic educational sessions, hundreds of delegates wandered the 2,500m2 Exhibition Floor, browsing 82 exhibitor stands showcasing more than 4,000 of the newest and most innovative products. The delegates had the opportunity to network with peers and meet future colleagues as they witnessed live treatment demonstrations, discovered the latest products and treatments, as well as entering competitions and making the most of the exclusive ACE show offers. One delegate said of the Exhibition, "There's no better place to learn than in one big room where you can compare different machines and equipment!" Another added that it was an, "Excellent display from the whole spectrum of the aesthetics industry."