The aesthetic clinic has historically always been the domain of female rather than male patients. Besides the fact that women are arguably more invested in their appearance, there has been a long-held stigma against men seeking plastic surgery and other non- surgical cosmetic treatments to look their best.

These stereotypes are increasingly being challenged; yet statistics reveal that in the UK, the overwhelming majority of surgical cosmetic procedures (91%) are still performed on women.1 In the US, the numbers are slightly higher, with men having 13% of the total number of cosmetic surgery procedures in 2016.2 Although it is recognised that there are many types of male patients with different needs and requests, this article aims to explore what the 'typical' man wants and how to best engage with him.
Joining the club
According to New York-based plastic surgeon Mr Norman Rowe, the gender split belies a simple truth: men want cosmetic procedures,
but are often reluctant to have them because society dictates they shouldn't. "I find that many men do want plastic surgery and non- surgical treatments, and many women want their men to have them too, yet very few do," Mr Rowe says. "There's one main reason for that – societal norms tell men that it is for women. But men shouldn't be a minority, so we need to make it more socially acceptable." Around a quarter of Mr Rowe's patient cohort is men, upon whom he performs a myriad of treatments and procedures including botulinum toxin, hair transplants and laser hair removal, neck tightening, non-surgical fat reduction, gynaecomastia treatments, microneedling, and – increasingly commonly – penis augmentation and anal tightening.
While Mr Rowe's male audience is open to addressing the parts of their body and appearances they are unhappy with, he said that they reported that they weren't quite so relaxed in his clinic's surroundings. "A lot of men told me they felt uncomfortable coming into clinic with its white walls, flowers and women around them in the waiting room," he says, adding, "My male patients also wanted more privacy, so I decided to set up The Club House, exclusively for men."
The Club House sits in a discreet location two blocks from Mr Rowe's main practice, and offers minimally invasive procedures for his male patients. He describes it as like "an English hunting lodge", with male staff, a roaring fireplace and dark opulent décor. As well as providing a typically perceived 'masculine' environment in which men can unwind, The Club House also hosts poker and networking events. "Opening The Club House has certainly driven more male patients because it's a place where they can feel comfortable and have the procedures they want in an environment that is welcoming to them," Mr Rowe says.
Sending the right message
Of course, for most practitioners it's not feasible to open an exclusively male-targeted clinic. But there are other ways to appeal to men and encourage them through your doors. According to aesthetic nurse prescriber Rachel Goddard, the high proportion of male patients her team sees is a result of the way she promotes her services. "I've seen a big change in the last 14 years since I started practising, in that men were very much in the minority in the beginning," she says, adding, "Now, it's about a 65-35% split, in favour of women. We treat a lot of men, and that comes down not only to the fact that more men are having treatment, but also to how we advertise." Goddard explains that her team creates separate marketing materials that are sent to male patients, which are designed to have a more 'masculine' appeal. "We talk about the same treatments but we angle the content differently. For example, we might talk about the benefits of a certain treatment for dry skin for men who work outdoors, and about products that can be used after shaving," she explains.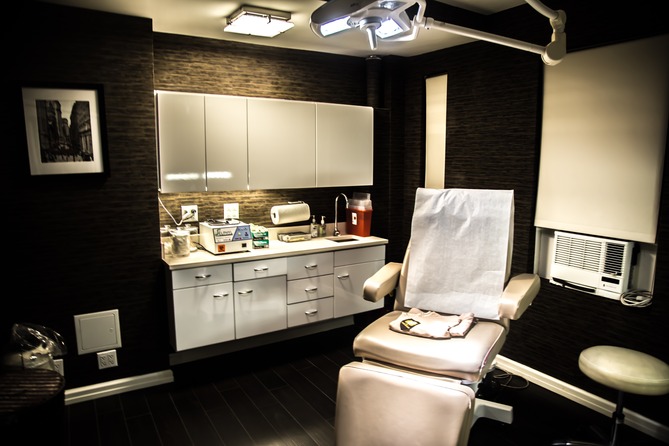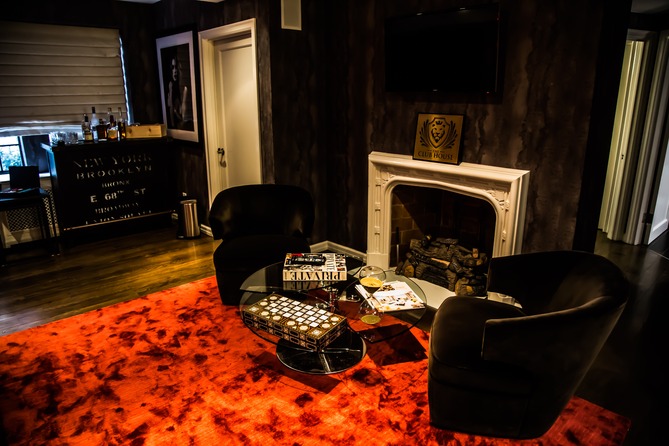 Body confident
In order to tap into the male market, practitioners must be able to understand what men want, and why. The British Association of Aesthetic Plastic Surgeons (BAAPS) sheds some light on this, with its 2017 annual statistics highlighting a strong disparity between men and women in terms of the types of procedures they seek.
Last year, male treatments for the body decreased. Instead, they chose to focus on enhancing the face, with numbers of men having eyelid, brow and face lifts increasing by 25%, 27% and 16% respectively.1 One possible explanation for this trend shift is the rise in status of the 'dad bod'. In a survey of more than 2,000 Americans, 70% of respondents reported finding the curvier male body more attractive3 while another study revealed that the men sporting a rounder frame get more matches on online dating apps.4
Anecdotal evidence also supports this theory. According to aesthetic practitioner Dr Tahera Bhojani-Lynch her male patients' relationship status strongly in influences their behaviour. "One of the triggering factors for men is if they're recently separated or divorced," she says, adding, "When they're newly single, men want to look their best to attract a partner, and as soon as they have a girlfriend they stop coming."
Dermatologist Dr Stefanie Williams finds that male patients commonly begin having treatment on the recommendation of their female partners. "Very often, we start treating their wives or girlfriends, and they see a great improvement in their skin and send their male partner to review their skincare regime," she says.

Continued comfort
As any aesthetic practitioner will attest, it's important that all patients feel comfortable coming into clinic, and that starts before they even enter the premises. When thinking about attracting male patients, consider the overall experience, including how the clinic is projected on websites and social media. "A lot of clinics look quite feminine and that could put men off," Williams says. "In our case, men have a relatively easy way in because we're also a medical clinic, and we see patients for skin cancer and mole checks, so the clinic doesn't look feminine – and that's important if you want to attract male patients."
"Certain skincare ranges are aimed more at women, in their branding and fragrance, whereas cosmeceuticals are often relatively gender-neutral and may look quite scientific, which might appeal to men" - Dr Stefanie Williams
Interviewees also point out that if practitioners want to target both male and female patients, they should avoid colour schemes and décor that could be considered typically 'feminine' such as women-oriented imagery and plush furnishings, instead opting for neutral colours and a simple feel. Likewise, the products that practitioners stock and promote could be marketed exclusionary to men. Williams continues, "Certain skincare ranges are aimed more at women, in their branding and fragrance, whereas cosmeceuticals are often relatively gender-neutral and may look quite scientific, which might appeal to men."
According to Goddard, putting thought into how and when to book appointments can contribute to making male patients more relaxed. "Men like discretion and privacy, and that's often more important to them than the cost of treatment," she says. "To achieve that, we don't operate a crowded waiting room and we schedule appointments so that there is never a crossover of more than two people."
Mr Rowe recognises that, even with a dedicated clinic solely for male patients, the timing of appointments is a factor in attracting men. His male patients tend to prefer appointments early in the morning or later in the evening, so Mr Rowe's Club House clinic times reflect that. "If I didn't have two offices, and I wanted to let my male patients know it's okay for them to come, I'd think about having extended hours once or twice a week where I opened early or late exclusively for men," he says. "Men are a vastly under-served population of patients, so it's really important to do what you can to appeal to them."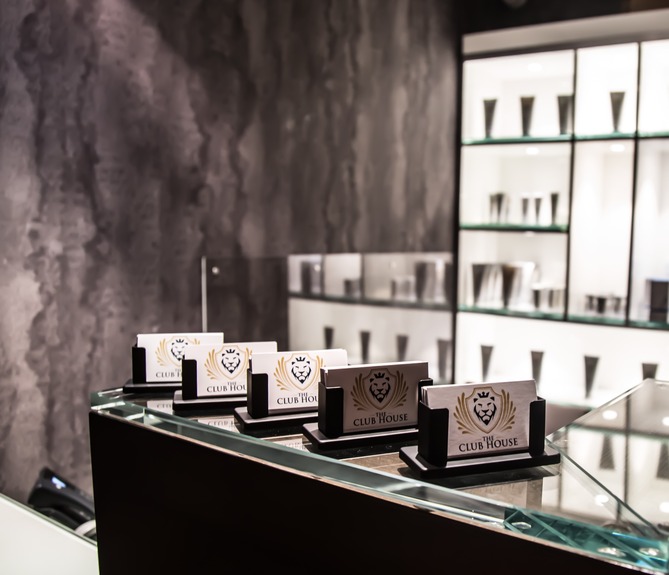 Keeping things simple

Several practitioners report that men often come into clinic having a very fixed idea about what treatments they want, are more difficult than women to persuade otherwise, but have more realistic expectations about what they want to achieve. Aesthetic practitioner Dr Beatriz Molina says, "We are seeing more men and they are very sure about what they want, whereas lots of women come in and say 'I've been looking, but I don't really know'."
And, while men may have less prior knowledge of what's involved in treatment – or the commitment required to maintain the results – they often buy into it after a thorough consultation, explains Goddard. "Sometimes, you might have a male patient who thinks he can have botulinum toxin once a year, and they're very surprised when you explain that it's three or four repeat treatments per year," Goddard says, adding, "That said, we don't see any difference between men and women in terms of how often they book treatments and how frequently they come back – and that's because we do a very good job of educating them at the consultation."
Dr Williams agrees that educating male patients is key, adding that men are highly receptive to the science behind the treatment. "Male patients are quite analytical in their approach, so they want more of an explanation of the mechanism of action and how things work," she says. "But, in terms of the treatment regime, I tend to keep that very simple for men because they don't like many steps to their skincare." While women generally enjoy a multi-pronged daily routine, involving cleansers, serums and creams, men do better with a single-step, all-in- one solution, Dr Williams states.
"Men like discretion and privacy, and that's often more important to them than the cost of treatment. We don't operate a crowded waiting room and we schedule appointments so that there is never a crossover of more than two people" - Rachel Goddard, aesthetic nurse prescriber
At Dr Bhojani-Lynch's clinic, however, male patients would often visit once for a treatment and not come back, despite reporting that they were pleased with the results. "Men don't really tend to complain, so if they don't return it's hard to tell if they are genuinely pleased with their results or if they said they were just to pacify," she says. She believes this is because men tend to be task-focused; once they've had the procedure they wanted and achieved what they initially set out to, they stop there. To test this theory, Dr Bhojani-Lynch selected 10 male patients on whom she had previously performed a simple injectable treatment, with ostensibly satisfactory results, but who had not returned for a follow-up treatment. She invited them back and offered them additional facial sculpting free of charge – and all of them subsequently came back after to pay for repeat treatments.

This demonstrated that these male patients had to see first-hand how different options could enhance their appearance – and achieve better results than they hoped for – before being convinced of their value. Dr Bhojani-Lynch says, "Men very often don't want to hear it, but they respond very well if they see it for themselves."
Time to heal
One of the most significant differences between male and female patients appears to be how much downtime they are prepared to put up with. "There are some nuances with men that affect what you'd recommend and the post-treatment advice you'd give," says Mr Rowe. "Men want results now and they don't want to take time off work. If I do a facial treatment on a man, I'd tell him not to shave for three days afterwards." If he needs to be clean shaven for work, for example, that would affect the scheduling of the treatment, and as Mr Rowe points out, such things would need to be considered at an early stage. Similarly, potential adverse effects – such as redness or localised bruising – could render some 'lunch-hour' treatments that are unsuitable for male patients who have meetings in the afternoon. Women, on the other hand, might be able to cover a small amount of bruising with makeup and therefore go straight back to work. Again, Mr Rowe says, it's important to make sure patients know what precautions need to be taken ahead of time.
As for aftercare, practitioners report that male patients are as equally compliant as women in following advice and post-treatment regimens – as long as skincare is simple. Dr Williams suggests that men are, in fact, often more likely to listen to the recommendations she makes. "I often find with women that when they go shopping to a department store and pass the beauty counter, they are more easily swayed away and distracted from what I recommend," she comments. "They see the newest miracle cream and they get influenced towards that relatively easily. I don't find this with men. If you tell men a certain product is the best for his skin, they tend to trust you with that."
A future-proof clinic for all
Looking forward, it's essential that practitioners identify trends and patterns of behaviour among patient groups to ensure they remain relevant. The rise in demand for male aesthetics could be driven by the fact that it is easier than ever to make changes to the way we look. Non-surgical and minimally invasive procedures have become ever-more advanced and widely available, thus normalising the concept of enhancing one's appearance.
According to Dr Molina, men's perceptions of themselves and of having treatment is really changing. "Younger male patients are more open to everything because they are living in a culture where it is becoming normal to want to look good," she says, adding, "It's quite exciting, but at the same time, we have to be very ethical and we need to ensure that we only treat if we feel that it's a beneficial procedure for our patients."
There are undoubtedly numerous differences between male and female patients. However, more important than what distinguishes them, is what they share in common. The practitioners interviewed for this article emphasise that every patient is an individual and ought to be treated as such. Consultations, treatments and management need to be tailored according to the individual's needs.