A look at the unmissable CCR 2019, taking place on October 10 and 11
Celebrating its seventh and best year yet, CCR will be making its return to Olympia London on October 10 and 11. Set to welcome more than 5,000 attendees, 200 brands, and more than 120 speakers, CCR remains the only platform in the UK that unites the surgical and non-surgical communities. The exciting two-day event will unwrap the latest news and innovations in aesthetics, through live demonstrations and thought-provoking and skill-enhancing content delivered by foremost industry experts.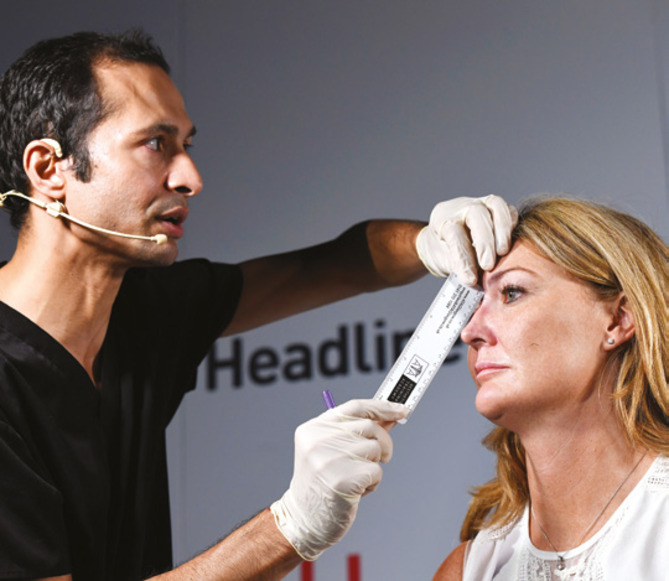 As a leading educational platform, CCR continues to raise industry standards with its careful selection of its partners. Delegates attending can expect free CPD-certified conferences including those on clinic and practice management, dermatology and injectables and getting started in aesthetics, curated with advice and learning to practitioners at all levels, and with a range of specialties and interests. CCR 2019 promises to not only showcase the latest the industry has to offer but will be attended by key opinion leaders providing valuable insight into industry challenges, regulations and safety. Chairman and renowned consultant plastic surgeon, Mr Norman Waterhouse, will be supported by the CCR 2019 Advisory Board of 33 industry experts, who have shaped the scientific agenda to support clinical development and education. Mr Waterhouse comments, "Since its inception seven years ago, CCR has become the go-to event for aesthetic medicine and surgery in the UK. The CCR programme this year comprises an extensive speaker line-up with experts discussing the latest topics in the specialty. Our comprehensive programme of both surgical and non-surgical content has always set CCR apart and firmly at the forefront of the industry; this year is no exception." The JCCP will cover topics on ethics in aesthetics, body dysmorphic disorder, complication management and more, and a Live Laser Hack with tattoo removal, veins and acne treatments from leading laser brands, Advanced Esthetic Solutions and Novus Medical.
CCR is also the only event to unite the surgical and non-surgical communities through the co-location of surgical meetings. Now in its 34th year and its 5th year alongside CCR, the British Association of Aesthetic Plastic Surgeons (BAAPS) Annual International Conference will take place at CCR, as well as the International Society of Aesthetic Plastic Surgery (ISAPS) Symposium UK taking place on October 12. The dedicated BAAPS Village on the show floor provides an opportunity for exhibitors with a focus on aesthetic surgery to network with and target more than 450 surgeons. New for 2019, is a comprehensive symposium headed up by consultant dermatologist and secretary of the British Cosmetic Dermatology Group (BDCG) Dr Anjali Mahto, called What's New and True in Cosmetic Dermatology.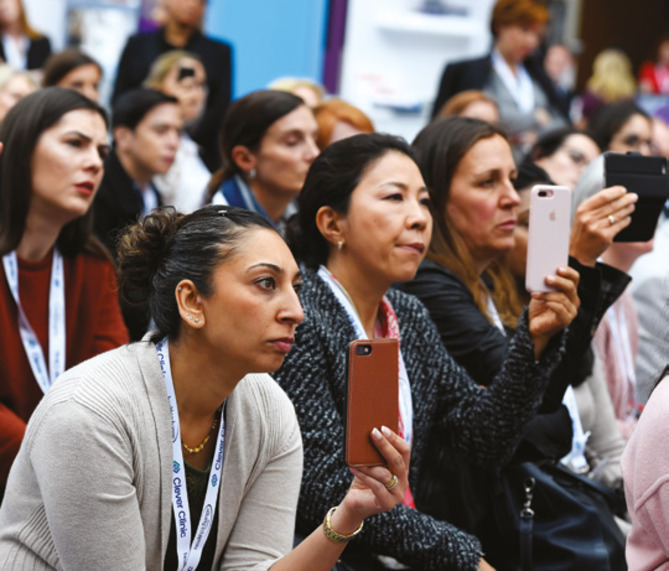 From 2-5pm on October 10 find out about 'Topical Treatments that Work', and 'Nutraceuticals and Beauty Supplements', plus GMC guidelines for the responsible use of social media. SkinCeuticals will also be hosting a talk centring around what's new in pigmentation; Dr Alexis Granite will be speaking on the subject. On October 11, director of Save Face, Ashton Collins explains the latest Save Face data on consumer complaints with analysis from Clinical Director of Save Face Emma Davies and Dr Christian Jessen, Public Ambassador. 1,624 Consumer Complaints – The Story Behind the Data: Why are 83% of complaints regarding treatments provided by lay people? What behaviours distinguish the regulated healthcare professionals? What are the lessons and how do we influence the choices consumers make? CCR has also confirmed the appointment of its Press Ambassador, health and beauty editor-at-large of Tatler Magazine and editor of the renowned Tatler Cosmetic Surgery Guide, Francesca White. As well as reporting from the event, Francesca will be collating key insight into the industry and its exciting innovations coming out of the conference and speaker programme, and opening up the world of aesthetics to consumers. White comments, "I am delighted to be this year's CCR Press Ambassador, and always on the lookout for the latest in aesthetic medicine, the new techniques being introduced by the top doctors and surgeons, and the upcoming trends and regulations to be aware of." CCR 2019 is set to be the best year yet, building on previous years to deliver the latest and most innovative content, demonstrations, new treatments and education for aesthetic professionals, all under one roof.
Event highlight
This year's event highlights include two days of exclusive training takeovers from Allergan SCULPT IT with Juvéderm Volux on the Live Demo Stage. Plastic surgeon Mr Nimrod Friedman will host the Vivacy STYLAGE Symposium and Dr Rita Rakus will host the saypha® – say "yes to your phantastic lips!" by Croma.
To register for your complementary admission ticket, log on to www.ccr-expo-com and enter the code 98955.