Aesthetics tours the new Teoxane Academy and the laboratory behind the Teosyal dermal fillers in Switzerland
Aesthetics was invited to Geneva alongside aesthetic practitioners from the UK to visit the headquarters of global hyaluronic acid-based dermal filler and cosmeceutical brand Teoxane Laboratories.
Housed at the laboratory is the new Teoxane Academy, an on-site learning facility for aesthetic practitioners. The facility features a beautiful lobby, conference room, patient area, and separate treatment room where live demonstrations can be broadcast or viewed through a window from the conference room.
Mr Patrick Trevidic, a plastic, reconstructive and aesthetic surgeon based in Paris, is a presenter at the Teoxane Academy. He discussed treatment planning, patient assessment, anatomy in different facial zones and provided live treatment demonstrations. He said, "I think that Teoxane has a great approach to medical education. The Academy is a great new platform to share the latest clinical knowledge, education and practice to visiting practitioners in order to promote more reliable and successful injections."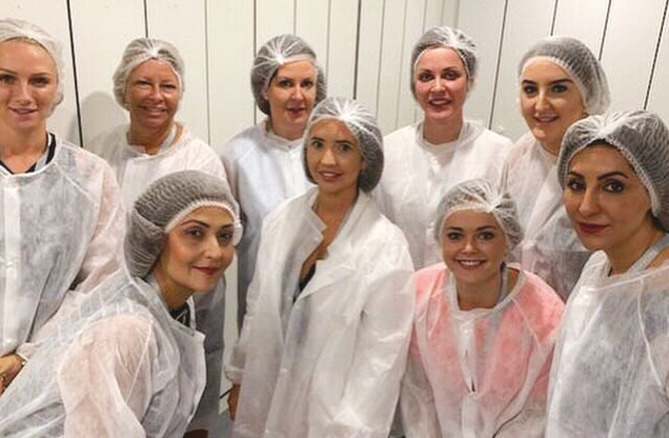 Aesthetics also met with François Bourdon, R&D director at Teoxane, who explained the company's manufacturing process, "We have the advantage of having constant interaction between the different departments on site, which are medical, clinical, research and development, regulatory, quality and manufacturing. Using advanced technology with Teoxane-specific know-how, and the highest quality raw material, Teoxane is able to produce dermal fillers with a wide range of mechanical properties to better adapt to different indications."
Through a tour of the laboratory, Aesthetics experienced first-hand how much precision, effort and thought goes into the whole manufacturing process. The development of Teosyal RHA, for example, took more than seven years from the first formulations' testing in the laboratory to the approval.
Bourdon said, "Teoxane uses a specific process for crosslinking hyaluronic acid (HA), based on a patented technology. The latest products developed by Teoxane (Teosyal Resilient Hyaluronic Acid – RHA) benefit from an advanced optimisation of the crosslinking conditions, allowing Teoxane to significantly decrease the crosslinking degree of the HA; in other terms, the crosslinked HA for RHA products is less modified and therefore closer to the natural HA that is already present in the skin. These results can be achieved thanks to a better preservation of the long chains of HA during the crosslinking reaction."
Bourdon stated that Teoxane RHA gels are created to adapt easily to dynamic facial movements. He added, "Even with a lower degree of modification, the RHA gels display equivalent or longer-lasting effect than conventional products, in spite of being three to four times less crosslinked. This was proven with the clinical studies conducted for FDA registration."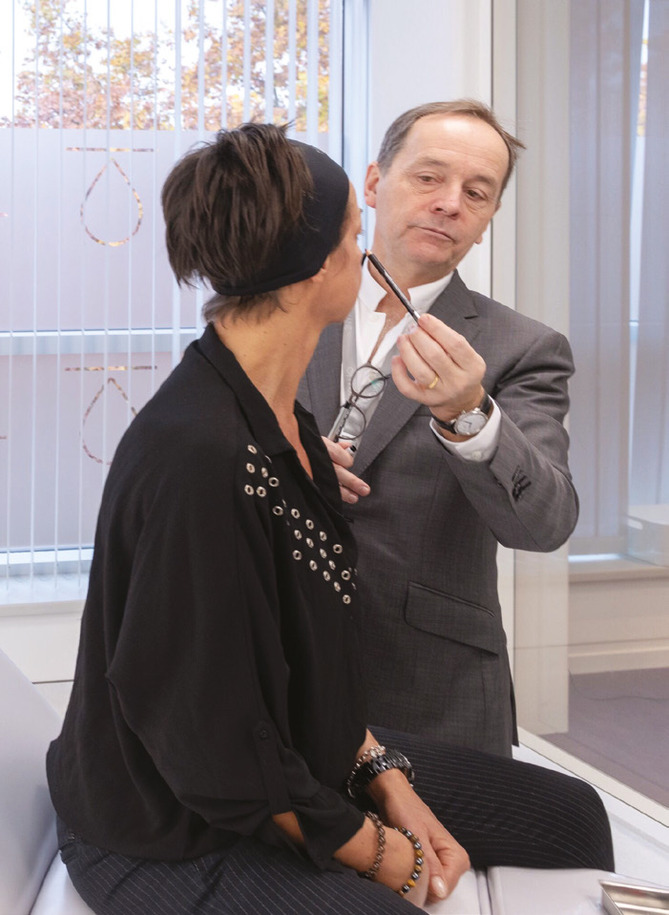 Aesthetic practitioner and dentist Dr MJ Rowland-Warmann, said she had a great experience at the Academy and loved seeing the product production first-hand. She commented, "I thought the experience was really informative; the tour of the laboratory was excellent. It was really interesting to see the ins and outs of how the products are made and how they are safety tested, as well as how Teoxane achieves quality assurance. I have also learnt a lot of injection tips and tricks and things that I will be able to take back to my practice; it's been really good."
Aesthetic practitioner Dr Roy Saleh, who also visited the Academy, added, "I have been injecting for a long time and it is fantastic to see how the products are made and to see the care that's been put into making them. It was great to see someone as expert as Dr Trevidic at the Teoxane Academy, talking about what he can achieve with the products. The way that the treatments were done and the care and attention that was shown to the patients was really fantastic."