A report from the Aesthetic Complications Expert Group annual conference
The importance of face-to-face diagnosis, early intervention and the use of an evidence-based approach were highlighted throughout the Aesthetic Complications Expert Group (ACE) Group conference on March 11.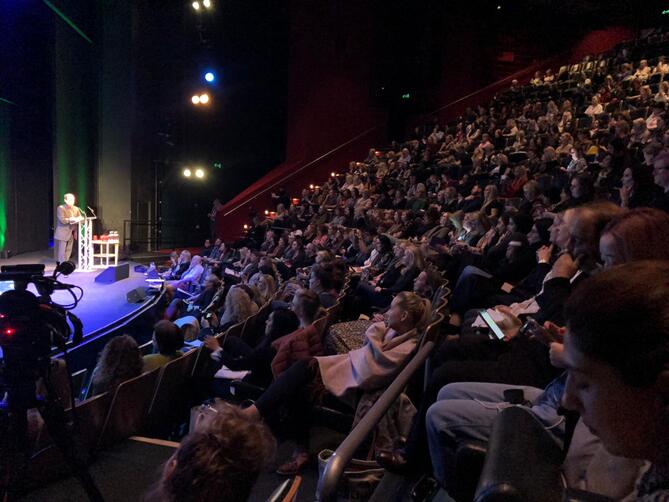 Co-founder and chair of the ACE Group Dr Martyn King opened the day, welcoming 400 delegates to the Birmingham Repertory Theatre for its first conference of its size. He explained that the ACE Group is the UK's largest organisation with 4,029 members and provides evidence-based peer reviewed guidelines to assist aesthetic practitioners in dealing with a range of complications, as well as a social media forum and emergency helpline. Dr King also brought attention to the interactive questioning tool, which was utilised throughout the day, and the branded delegate bag, which contained the Group's newly published complications book as well as Clinisept+, supplied by aesthetic distributor AestheticSource. He also welcomed the conference's two exhibitors, Hamilton Fraser Cosmetic Insurance and Acre Pharmacy, which were supplying cost-price emergency kits.
Aesthetic practitioner Dr Cormac Convery then discussed the causes and treatments of delayed onset nodules. In his talk, he suggested the industry look to change this concept to late and delayed onset nodules (LaSONs) as he believes it is more encompassing of the three subtypes of infection/biofilm, granuloma and type IV hypersensitivity reaction.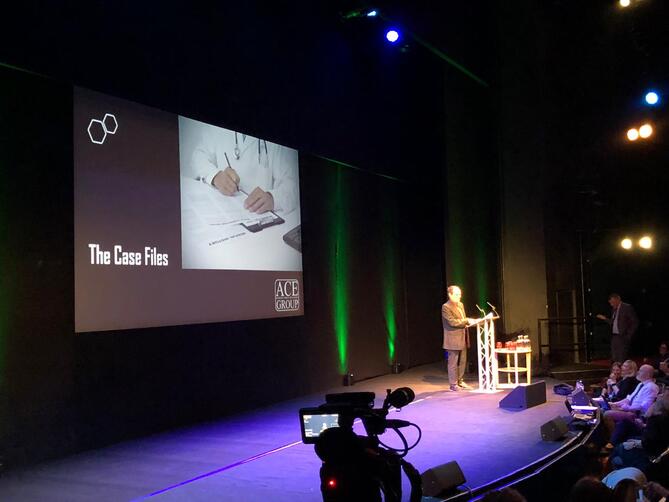 Aesthetic pharmacist Gillian Murray followed, discussing when and when not to treat, providing different patient case studies as examples and advising upon risk mitigation. Aesthetic nurse Emma Davies provided her top tips for patient consultations, going over the assessment, treatment advice, consent and aftercare. She suggested that practitioners should remember to get the patient's social history to help with the treatment and management planning.
Tips for dealing with an aesthetic emergency were then covered by aesthetic nurse Linda Mather, who discussed the ACE Group's emergency hotline, which is open to all members.
Aesthetic practitioner Dr Lee Walker then presented his top considerations for treating the lips, highlighting the need for practitioners to inject superficially for safer injections and to avoid the philtral column.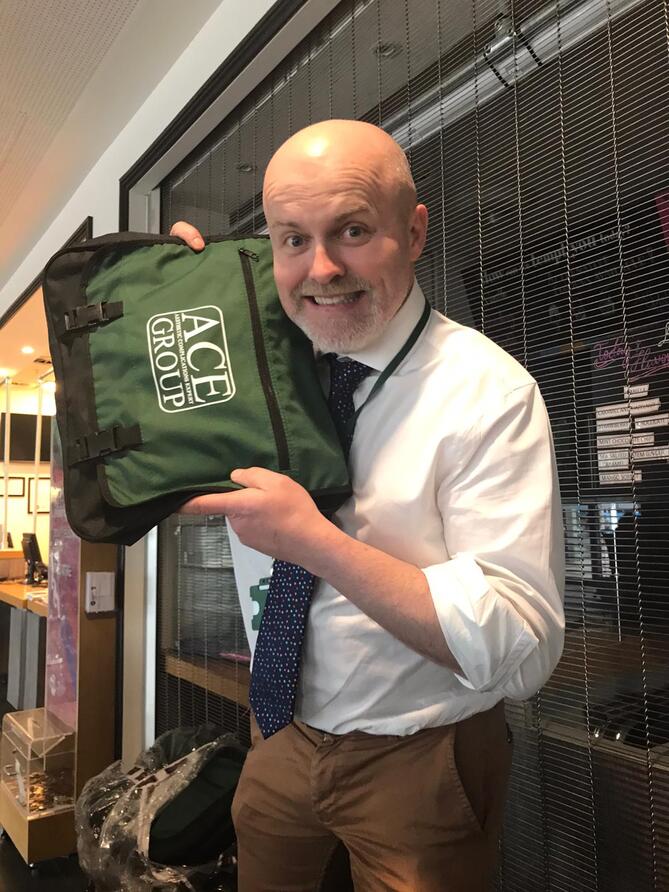 The afternoon featured talks from Dr King, Dr Walker and Murray as well as a panel discussion featuring all speakers, as well as nurse prescriber and ACE Group founding member Sharon King. Dr King shared dozens of images from the ACE Group Facebook forum, educating delegates about the differences between a vascular occlusion and a bruise, and Dr Walker explored the anatomical considerations to avoid dermal filler complications in the face, highlighting that there is no such thing as a low-risk area. Murray, Dr Convery and Dr King all then discussed the causes, diagnosis and treatment approaches for vascular occlusions, highlighting the need for fast intervention and support from colleagues when necessary.
Dr King said he was extremely proud following the event, and commented, "The feedback has been amazing, not only with the presentations and educational content, but also the conference organisation, venue, catering and the delegate packs which included all of our guidelines in a hardback book. Some delegates have even commented that it is the best conference they have ever attended."
Sharon King, who played an integral part in the event's organisation, said, "This is the first time that I have planned and organised a conference or event of this magnitude. We wanted this conference to be different so the emphasis was not only to provide good educational content, but to give delegates something that was actually useful. We purposely wanted the sole focus to be around complication prevention and management and for that reason didn't take any sponsorship from manufacturers and suppliers but the donation of Clinisept+ was very welcome so thank you to AestheticSource."
Dr King added, "I would like to personally thank all board members who have worked tirelessly, giving up their own time, not only to make the conference a huge success, but also the work behind the scenes in producing and updating guidelines and helping practitioners in need."
Following the success of the day, Dr King confirmed that the ACE Group is planning to run another conference in 2021, with the date yet to be released.