The Aesthetics Awards ceremony has been shortlisted as a finalist in the Best Awards Event by a Publisher category at the Awards Awards.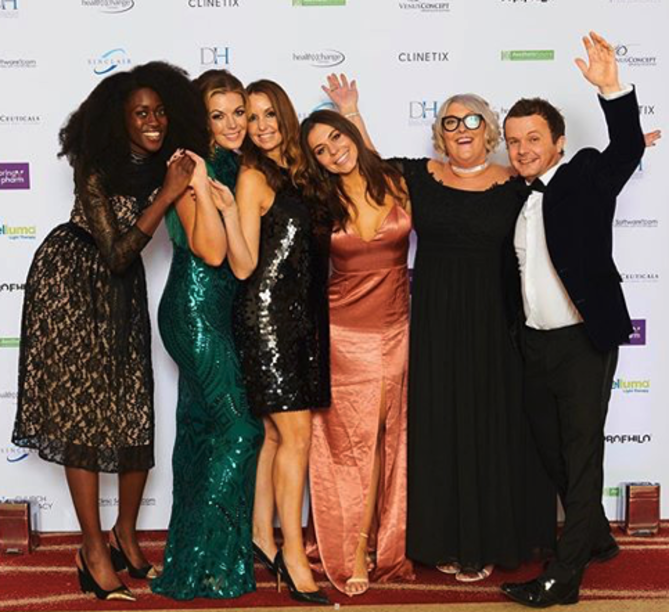 The Awards Awards is an event that celebrates the very best of the awards industry and is dedicated to recognising those who normally work behind the scenes. The category for Best Awards Event by a Publisher is judged on innovation, success and creativity of the event, plus evidence of optimal leverage of the link between the publication and the awards brand.

Chloé Gronow, editor and content manager at Aesthetics Media, part of Easyfairs, the company behind the Aesthetics Awards and Aesthetics journal, said, "This is the perfect way to commend the collaboration between our awards ceremony and the journal, which are both valued by so many in the medical aesthetics specialty. We work hard to interlink the two, alongside our conferences and exhibitions ACE and CCR, to offer the aesthetic community everything they need to learn, network and celebrate their successes in this ever-changing specialty."
She continued, "Entering the Awards is also a chance for us to reflect on our own work and aspire to make the Aesthetics Awards even better year on year. We already have some exciting plans for the 2020 ceremony in December, so look out for them in our May issue when entry opens!"
Practitioners, companies and products can all enter the Aesthetics Awards from May 1. The ceremony will take place in London in December.
To stay up-to-date with all the Aesthetics Awards news subscribe to the Aesthetics journal here.