A two-day symposium called the Aesthetic Exchange was held at King's Fund in London by laser manufacturer Cynosure in collaboration with cosmeceutical brand iS Clinical.
Delegates attended the event on November 22-23 to learn about the latest developments in lasers, and how to maximise patient success for the face and body by integrating medical-grade skincare.
The event followed the success of the first iS Clinical and Cynosure collaboration in June 2019. The keynote speakers across the two days included US cosmetic laser surgeon Dr Dianne Quibell, iS Clinical director Dr Charlene DeHaven and UK surgeon and aesthetic practitioner Miss Sherina Balaratnam. The sessions were extremely interactive, with talks complemented by live demonstrations that were broadcast on a screen.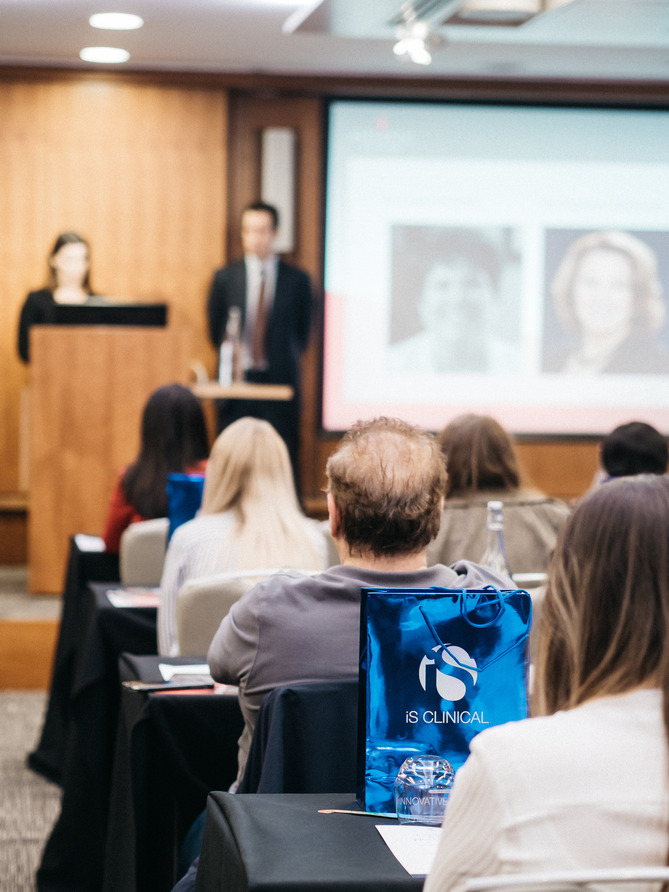 The first day focused on the face. The science and evolution of laser and light-based technologies was discussed, as well as epigenetics and the power of cosmeceuticals, creating a progressive patient journey, pigmentation and vascular issues, scarring, rejuvenation, and other topics.
In the evening, there was a networking dinner at the five-star Langham Hotel by Chef Michel Roux Jnr.
The following day focussed on the body, and included talks by Dr Quibell of new developments to the SculpSure machine called SculpSure 2.0, which is coming to the UK soon.
Other noteworthy sessions included how imaging is part of a modern-day practice by Nick Miedzianowski-Sinclair, the founder and managing director of Surface Imaging, and sports scientist Heiko Van-Vliet from Switzerland, who gave an interactive presentation on electromagnetic technology and the use of StimSure. The event ended with a talk from Alana Chalmers, director of Harpar Grace International, which spoke about the use of Codage Paris topical formulations to optimise laser outcomes for the body.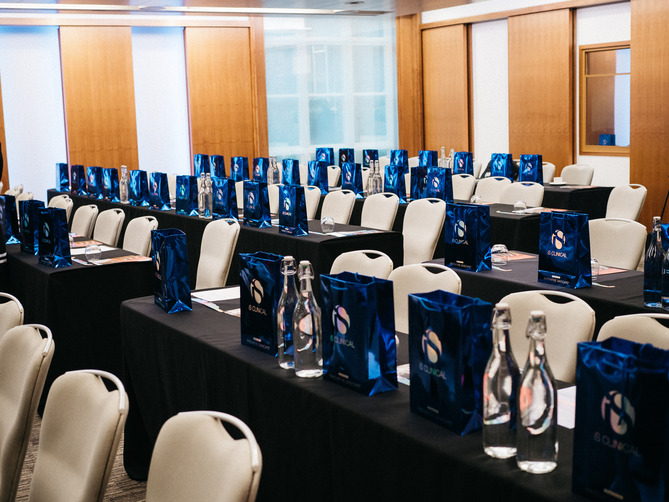 Following the event, Cynosure country manager for UK and Ireland Ben Savigar-Jones said, "Following the huge success of our previous Aesthetic Exchange event, we saw that as a good sign that we needed to do it again and we decided to scale it up and make it even bigger with some international speakers."
Savigar-Jones added, "The highlights of the two days were the speakers – the engagement between delegates and speakers has been incredible. It's great when you have experts who are not only thought of as leaders in their specific areas, but are just generally passionate day in and day out and that is obvious when they are on the podium talking about their experiences and areas of specialty. It's been fantastic to combine two companies that have the science and research background to allows us to get maximum patient outcomes."