The benefits of combining topical cosmeceutical formulations with lasers to maximise treatment success was highlighted at the Aesthetic Exchange event at the Bulgari Hotel on the evening of June 6.
The event was organised by laser developer and manufacturer Hologic's CynoSure UK division and cosmeceutical brand iS Clinical, which were celebrating their first collaboration together.

Guests enjoyed dinner and drinks, before being ushered into the auditorium, where they were greeted by Cynosure UK country manager Ben Savigar-Jones. He said, "The Aesthetic Exchange is an educational platform to bring global research into the UK market on new treatments, trends and technologies as well as acknowledging the treads that are happening to the market from a consumer level."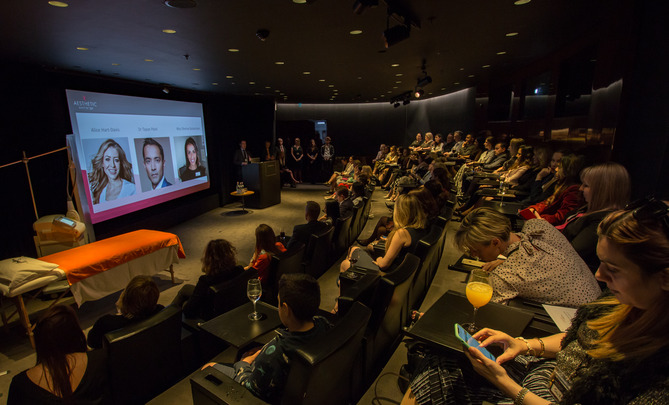 Alana Chalmers, founder and director of Harpar Grace International, the exclusive iS Clinical UK distributor, was then invited to speak about the new collaboration to enhance patient results and provide business benefits to practitioners.
Beauty journalist Alice Hart-Davis then spoke about what patients want from treatment, which she said was an overall fresher face. Delegates then heard from aesthetic practitioner Dr Tapan Patel and surgeon and aesthetic practitioner Miss Sherina Balaratnam, who presented the theory behind the approach of cosmeceuticals and laser science and the benefits. The latest clinical case studies demonstrating the potential results from a combined approach of laser resurfacing treatments using the ICON laser, alongside an iS Clinical cosmeceutical skincare regimen were also showcased.
Dr Patel said, "What's very important about tonight is exploring the idea that we should not think about aesthetics as single entities, but if we imagine that everything we do is a tool and we have lots of different tools and its events like this that shows us and our colleagues that we can use those tools together to give us the best results."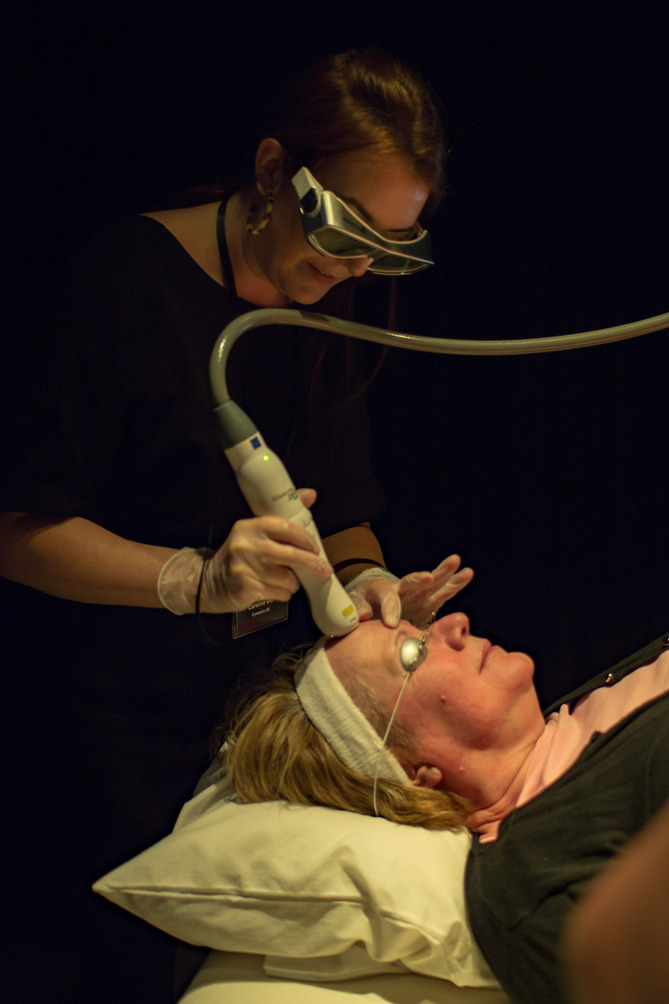 The event ended with live treatment demonstrations, dessert and networking opportunities. Chalmers said of the evening, "I am really pleased to celebrate the first partnership event between iS Clinical and CynoSure UK – we had a full turnout and it was great to bring together a range of respected and interesting speakers and the educational content has been a real highlight. Being able to educate and inspire growth in businesses has been great."
Savigar-Jones added, "CynoSure has been discussing the concept of skin health for quite a long time and for us it is not just about laser devices. We love energy-based technology for all kinds of skin treatments but we do know that in isolation it only gets you so far, which is the same for cosmeceuticals so to get truly happy patients it's about combining both of them and we are pleased to partner with iS Clinical."
Miss Balaratnam said following the event, "I was delighted to present tonight along with two esteemed colleagues of mine to talk about the blend and synergy between cosmeceuticals and lasers. In my clinic we do this on a daily basis so for me it was wonderful to be a part of this exciting collaboration between CynoSure and iS Clinical. I want to wish both partners all the very best for an exciting new collaboration and I am excited to be a part of it."