Cosmeceutical company SkinCeuticals has released the Advanced Brightening UV Defense Sunscreen SPF 50.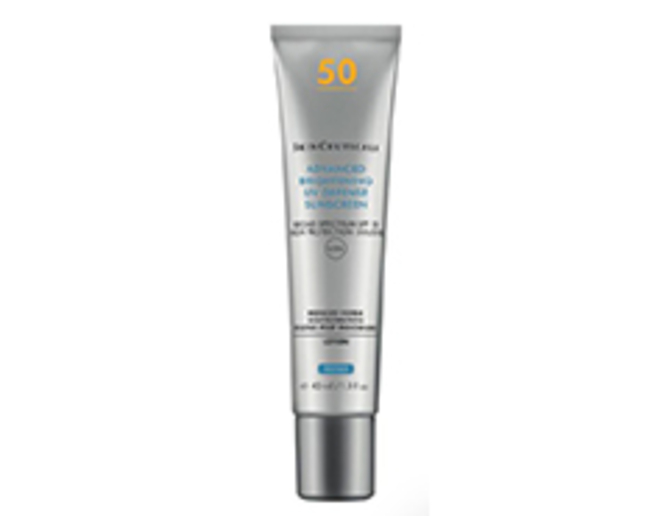 According to the company, it is a duel action, lightweight sunscreen with broad spectrum filters to help protect skin against UVA and UVB rays.
It also has a brightening effect, containing 1% tranexamic acid and 2% niacinamide, the company states. The product aims to help with sun-induced hyperpigmentation, skin discolouration, dull and rough textured skin, and visible signs of photoageing.
According to a 12-week clinical study with 50 participants, 26% saw an improvement in the appearance of skin discolouration and dark spot intensity, while 25% saw an improvement in skin brightness.
Linda Blahr, head of science and education at SkinCeuticals UK & Ireland said, "The Advanced Brightening UV Defense SPF50 is an ultra-lightweight formula combining broad-spectrum UV protection with a potent blend of discolouration targeting actives such as tranexamic acid and niacinamide. The residue-free texture fits perfectly for all skin types and can be used as a daily moisturiser. For healthy and radiant looking skin."