Wanting to Ignite your medical aesthetics journey? Allergan may just have the answer
The journey towards becoming an aesthetic practitioner can be an overwhelming one at the beginning. Finishing a training course can leave you feeling excited and ready to start applying your newly learned skills yourself, but the reality can be a stark contrast when you are on your own with a patient for the very first time. Newly-qualified aesthetic healthcare professionals can often struggle to attract new patients, and it is at this period of time that we receive the most enquiries from clinicians reaching out for meaningful support.

Concrete resources can be hard to find and even harder to trust, so who do you reach out to for support?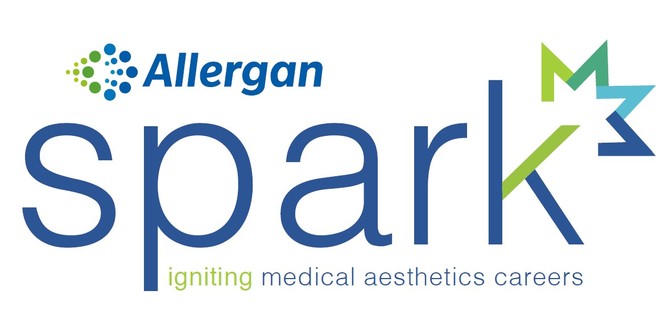 Why SPARK for HCPs?
At Allergan we always strive to improve our offering to customers, and to the industry. Having piloted the Spark Service at the end of last year, it has given us the opportunity to gain feedback and test ideas. We are now ready to roll the Spark Service out wider to the industry and it is available to registered doctors, dentists and nurses in the UK and Ireland. The Spark Service centres around the online portal and it's Knowledge Hub. The Knowledge Hub is the foundation that the other services built from.
Knowledge Hub
The aim is for the website and knowledge hub to be constantly growing to reflect the emerging needs of the industry, adapting to include updated information. We will be adapting many great tools and resources currently available and including them in the Knowledge Hub.

Account Executive
Our dedicated team will help our callers find the information they are looking for. They are available from Monday to Friday 10am-4pm. They lead the charge in developing content and can assist in arranging contact with remote Product Specialists.

Booster Training
Our Third Party Training Provider page will provide a clear path to choosing suitable external training with Allergan Appointed Training Providers who have worked directly with the company to create enriching educational experiences. We have Allergan Faculty Providers and other Key Providers listed. To add to this, we also have the Allergan Medical Institute (AMI) Digital World linked with Spark Service, for more clinical-based information.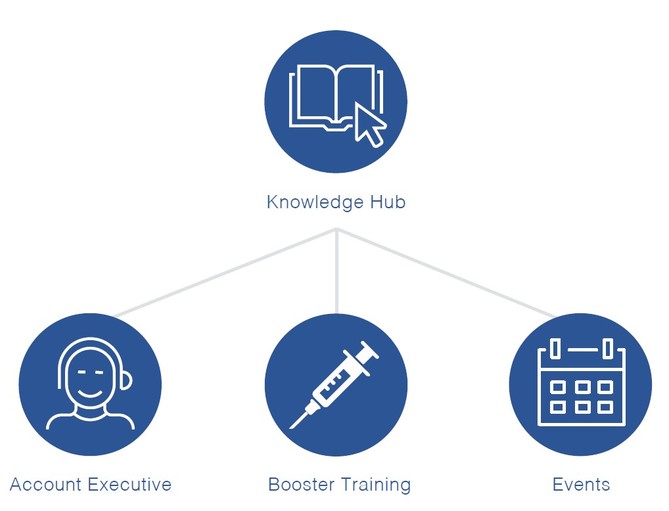 Events
SPARK will host events to introduce Allergan products, cover vital topics, and provide chances to network. These will be dedicated to sharing knowledge to help practitioners and their patients. If you are registered and have consented, you will receive invites to these events, which will provide a diverse range of opportunities.
Future
Currently, SPARK has launched and has big plans in the future to develop content according to the emerging needs of the industry.