Following the spectacular success of 2018, the Aesthetics Awards is back and ready to reward the best of the best in the non-surgical aesthetic specialty.
Taking place on December 7 at the dazzling Park Plaza Westminster Bridge Hotel in central London, the glamorous ceremony is set to host more than 800 guests, providing another remarkable evening full of entertainment, unlimited networking opportunities, and acknowledgment of those who have displayed continued dedication to the field.

Entry is now open and you can find a selection of esteemed categories in the images below, which will help determine what you are eligible to enter. Note that you are likely to be eligible to enter more than one category, which you are encouraged to do because your hard work should be something to shout about!

Key dates to remember:
Entry closes on June 28
Finalists announced September 2
Winners awarded at the ceremony on December 7
Are you a clinic or a practitioner?
Use the below chart to find the practitioner and clinic categories. Can't see this? Click here to download the flowchart.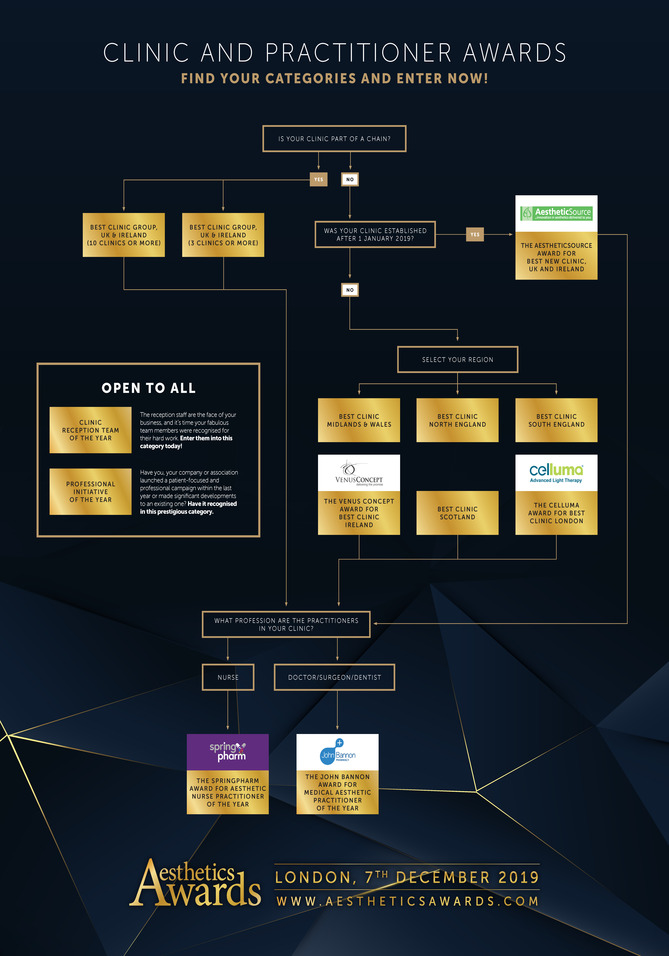 Are you a supplier, distributor, manufacturer or training provider?
Use the below chart to find the relevant categories for supplier, product, and services awards. Having trouble viewing this? Click here to download the flowchart.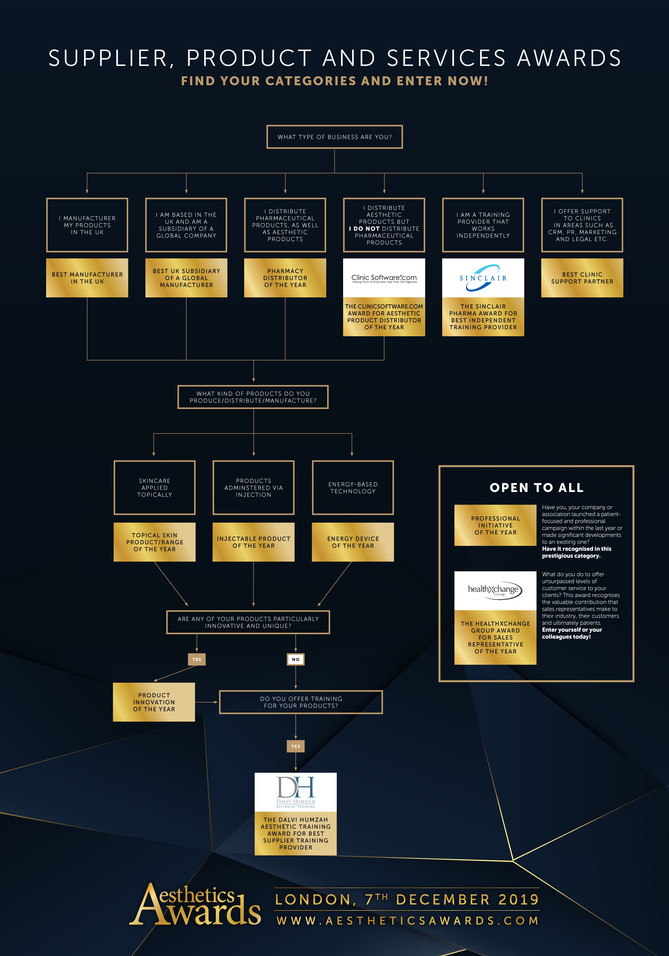 Want to find out more about the entry and judging process? Click here to learn more.