Miss Sherina Balaratnam discusses key considerations when hosting events for your patients
On November 20, surgeon and aesthetic practitioner Miss Sherina Balaratnam hosted an exclusive winter event for patients and interested guests at Hedsor House; a beautiful manor house situated near her clinic, S-Thetics, in Buckinghamshire. Beyond the Facelift was designed to educate Miss Balaratnam's patient demographic on the ageing process and treatments available at S-Thetics. As well as inviting guest speakers to discuss the science and evolution of medical aesthetics, the clinician hosted her key partner suppliers to showcase the equipment and products on offer at her practice. Attendees were able to have complementary skin consultations, try out products and treatments, and took home a goody bag of products, worth more than £100. Aesthetics attended the event and spoke to Miss Balaratnam about the benefits and challenges of running one…
What is a patient educational event?
For me, it is an opportunity for a new or existing patient to really get an insight into what aesthetics is about. Some audience members may be new to the area or never have had aesthetic treatment before. Hosting events such as this allows them to learn more about the ageing process, the types of treatments on offer, how they work and, importantly, who would be treating them.
Why should practitioners host these events?
Like other medical professionals, I've had the fortune of being educated my whole life and appreciate that to move forward in anything, we need to continue to learn. We are lucky to be educated to an elite level in medical aesthetics, always discovering new products and how they work. I leave industry educational events feeling so inspired, that I want to take what I have learnt to our end users, our patients. I also want to educate and inspire my team – the more they know and the more they learn, the better they become at what they do. This ultimately delivers higher patient satisfaction, which is of course very rewarding.
How can practitioners decide on the location and date for events?
Think about what will work well for your patients – where can they reach easily through various modes of transport? What day and time of the week are most people available? A weekend may work well for you, but your patients may not want to give up time with their family. We have run microevents in the clinic itself for four and a half years now, so we've pretty much tested every month of the year, day and time!
Because of this, we knew that a mid-week afternoon and evening session in November would work well. When choosing the venue, we knew we needed something close to the clinic that was easy enough to get to. I also had a vision that it should be very classic and timeless, which I knew my patients would relate well to. Hedsor House is quintessentially British – it is magnificent and magical! It was fantastic to fuse the history and legacy of the building with the state-ofthe-art technology and evolution of medical aesthetics that we were showcasing.
Tell us about how to create an agenda...
Again, you need to think about what your patients have shown interest in throughout the year and tie this with current industry trends. I really advocate introducing voices other than your own, so patients can hear from experts in various fields. This particular agenda came very easily to me. After running patient educational events for so long, I understand what my demographic is interested in and what they'd like to learn more about. I knew I wanted to select ambassadors from across our profession to speak; offering an international perspective and a fresh approach. It was also important to involve our key partner suppliers in the event – I wanted to bring a sort-of exhibition to the patient. We included every treatment, technology and topical product that we offer at the clinic. Our suppliers have supported us throughout the clinic's journey, so it was exciting to work on a bigger project with them and take patient education to the next level.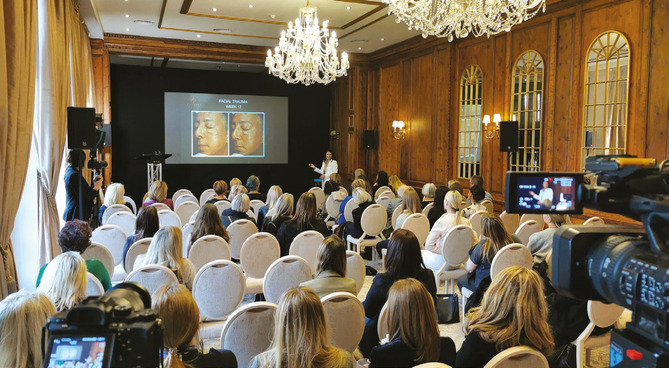 How can clinic owners best market their events?
I recommend running both internal and external marketing campaigns to reach both existing and new patients. Internally, you can print invites to give out to all patients and brief staff to be very proactive in talking to everyone about your events. For external communication, I would suggest sending a weekly email newsletter to your database, discussing the event and encouraging them to visit your website for more information. We have a really dynamic website whereby I write regular blog posts about our events, our speakers and what people can learn from attending. We also have a very active social media campaign in place, where we post about the event every day, so would really encourage others to use their social platforms. I interview our speakers and exhibitors, as well as existing patients, so our following can get a real insight into what to expect from the event and from treatments in general. It can be difficult to make time for social media amongst your busy schedule, but I would say the more you do it, the better and faster you become – it does get easier with time!
What advice would you give to practitioners considering running patient educational events?
Take baby steps. There's no way we could have run Beyond the Facelift in year one. It is an investment not just in the monetary sense, but also in space and time. You want to fill the space with things that are going to be well received by your audience, so you have to think practically about what you're going to do, who can attend and how you can achieve your goals. I think it's also valuable to have other voices from the profession and the media involved. Having Dr Charlene DeHaven speak so eloquently about the ageing of the skin and considerations for skincare was very special. In addition, Alice Hart-Davis was able to articulate the changes in aesthetics and her wealth of experience in having treatments over the last 20 year excellently, while Francesca White offered really wonderful insight into how we can incorporate wellness into aesthetics and bring better quality results to our patients.
Agenda
Two sessions took place – one from 12-4pm featuring founder of The Tweakments Guide, Alice Hart-Davis and the other from 5-9pm with Tatler's Health & Beauty Editor at Large, Francesca White. Guest were able to mingle with suppliers, try out treatments and have mini consultations to begin, before the main talks took place, consisting of:
Welcome from Miss Balaratnam
Keynote presentation on skin health, epigenetics, science of ageing and how we treat these from Dr Charlene DeHaven, global clinical director of iS Clinical skincare
Unique insights into the latest global aesthetics and wellness trends from leading beauty journalists Alice Hart-Davis and Francesca White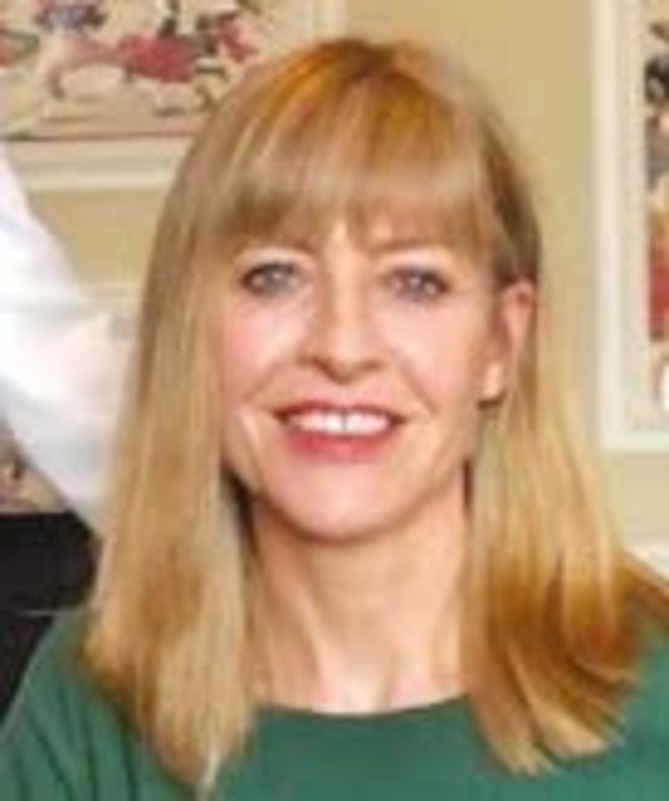 Speakers said…
"I was delighted to be asked to give a talk about Trends in Tweakments at the 'Beyond the Facelift' event. Sherina's invited audience was very engaged; they knew a good deal about medical aesthetics and asked a great many pertinent questions!"
Alice Hart-Davis, founder of theTweakmentsGuide.com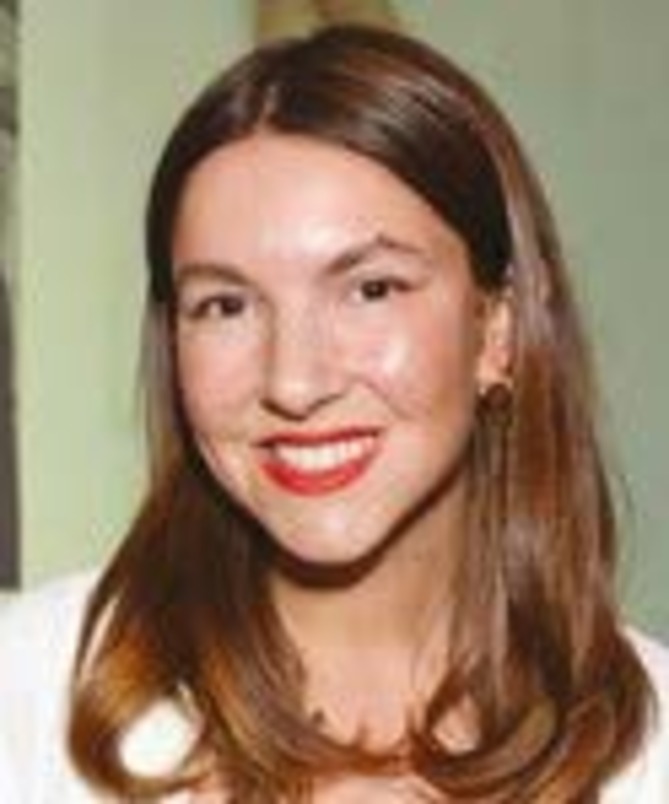 "It was a real privilege to be asked to speak about 'The New Face of Health' at Miss Sherina Balaratnam's Hedsor House event. Not only was there great engagement across the evening, but it was brilliant to be able to speak direct to consumers – something that we need more of in the industry (and which Sherina is as passionate about steering as I am!)."
Francesca White, Tatler's Health & Beauty Editor-at-Large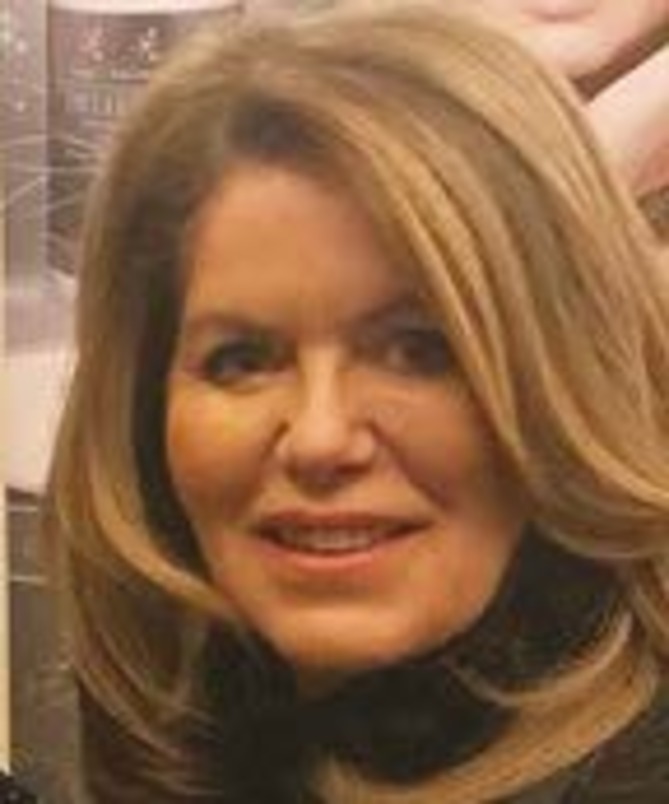 Suppliers said…
"We were delighted to be invited to support your one of a kind event at beautiful Hedsor House which featured a unique opportunity for patients and consumers, curious to learn more about the very latest in advanced medical aesthetics, with keynote presentations from world-renowned speakers, on skin health, epigenetics and the science of skin and facial ageing."
Anita Eyles, Totally Derma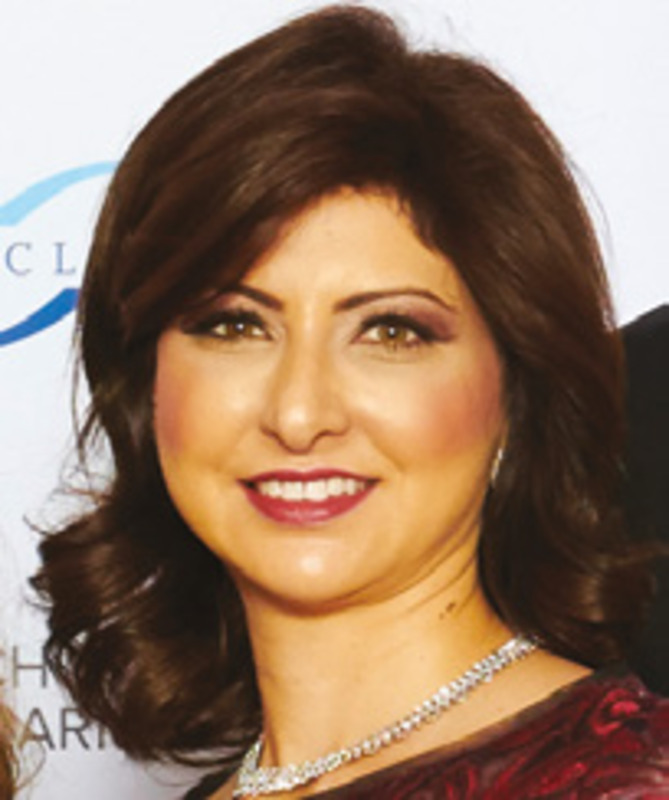 "As leaders in aesthetics, we have the responsibility to educate, engage and empower consumers through experiential activities, media and medical practitioners as part of our Beauty Decoded campaign. Miss Balaratnam, one of our AMI faculty joined us on this journey from the start and recently at this event where she elegantly supported her consumers demystify the misconceptions around facial fillers and showing them the potential of achieving natural looking. She guided them though a holistic journey backed up a variety of scientificallyproven modalities, that could be individually customised to their needs."
Nancy Ghattas, UK Country Manager, Allergan