Dr Kim Booysen explores the use of the new BELOTERO Revive for skin dehydration and treating the sign of early onset photodamage
BELOTERO Revive, the latest product from Merz Aesthetics, is indicated for treatment of the early signs of photodamage, such as dehydration, fine lines and loss of elasticity.1 Dr Kim Booysen, shares with you her experience of using BELOTERO Revive and introducing it into her clinic.
What are skin revitalisers designed to do?
Skin revitalisers designed to target skin roughness, pore size, fine lines, hydration, redness and increase elasticity through the stimulation of collagen and elastin synthesis.1 Most skin revitalisers require 2-3 treatments over several weeks to months to see a change in skin quality.1 Skin revitalisers usually contain a form of hyaluronic acid, for its hydrating ability, combined with other ingredients to target the signs of skin ageing and lost collagen and elastin.
With the rise in younger patients being interested in combating signs of ageing, I was very keen to find a product that specifically targeted these early signs of photodamage. The introduction of BELOTERO Revive has met that need for this patient cohort in my clinic.
Why introduce a skin revitaliser to your clinic?
Skin quality has become a marker for health, youthfulness and attractiveness. Many studies have been published to highlight the impact of skin disease on patient's self-esteem, mental wellbeing and daily activities. The historical cause is due to the negative connection between skin conditions and social disgrace or a threat to physical health. The use of makeup, to cover skin conditions, and the associated increase in self-esteem and perceived attractiveness with use, has further underlined the importance of improving skin quality in facial rejuvenation.
As a result, my consultations always start with a discussion on skin health and how healthier skin can influence the patient's appearance, mental wellbeing and overall happiness with treatment outcomes. More and more patients are seeing the importance of treating both the skin's appearance alongside any volume loss or fine lines and wrinkles as they age. The rise in interest amongst younger patients has also led to an increase in skin revitaliser use in my clinic.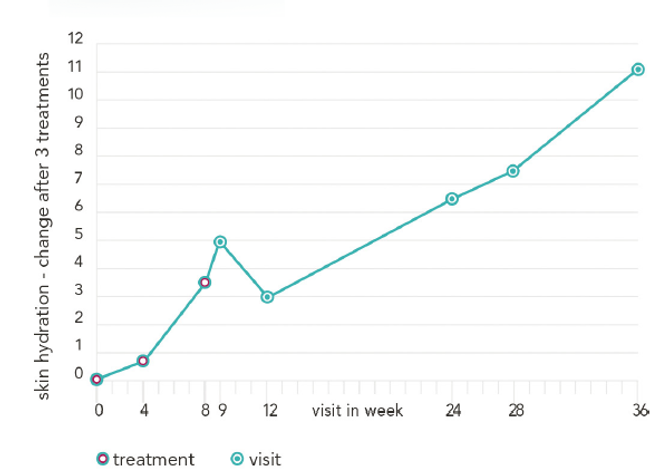 How is BELOTERO Revive different?
BELOTERO Revive, is the newest product in the BELOTERO range from Merz Aesthetics. BELOTERO Revive is an injectable product that combines both hyaluronic acid and glycerol to achieve an improvement in the early signs of photodamage.1
Photodamage is a change in structure, appearance and function of the skin after repeated exposure to harmful light rays. Exposure can start early without visible signs on the skin. As the exposure continues, signs such as tanning, freckles and sun spots emerge. Later signs such as fine to coarse wrinkles, skin laxity, dryness, rough texture, patchy and uneven pigmentation appear over time.2 Hyaluronic acid (HA) has been used to rejuvenate skin in multiple clinical studies. HA increases hydration, stimulates fibroblasts (therefore increasing collagen and elastin synthesis), promotes cellular growth factors and restores the dermal skin matrix.3 The use of Cohesive Polydensified MatrixTM technology to cross link the HA in BELOTERO Revive also leads to optimal tissue integration in the dermal matrix.4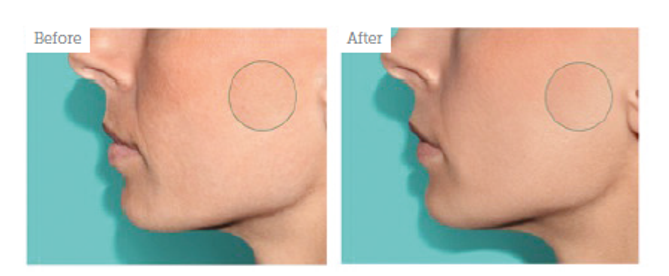 Glycerol
Glycerol, the other major component of BELOTERO Revive, has multiple functions within the skin and is a well-known dermatological ingredient for skin renewal. Glycerol is a trihydroxy alcohol, that helps with skin hydration, by drawing water in a similar manner to HA, it also increases elasticity and speeds up skin barrier repair. Glycerol has been reported to assist with skin irritation, accelerate wound healing5 and act as an anti-microbial agent.
The combination of 20 mg/mL cross-linked CPM HA and 17.5 mg/mL of glycerol in BELOTERO Revive therefore makes an ideal skin revitaliser that can actively target the early signs of photodamage.1
A clinical case study has shown a increase in skin elasticity at 7 months from initial treatment6 with BELOTERO Revive, while skin firmness remained increased to 6 months. Skin hydration increased for up to 9 months and skin redness and roughness was significantly reduced.6 Overall satisfaction was 80% at 6 months.6
My patients reported a palpable improvement in skin texture and hydration immediately after treatment and a reduction in the signs of photodamage from the first treatment.
BELOTERO Revive has an excellent safety profile1 and the only side effect noted was the bruising that reduced over the three treatments and usually resolved by day three post treatment. All patients were happy to complete the full course of treatment and reported no discomfort with treatment.