2021 is a milestone year for global aesthetics leader Galderma, who celebrate their 40th anniversary this year.
To mark this achievement, the company is launching a suite of new initiatives, product launches and clinical support programmes throughout the year, designed to recognise the achievements of industry leaders, drive future innovations and continue their legacy of product development.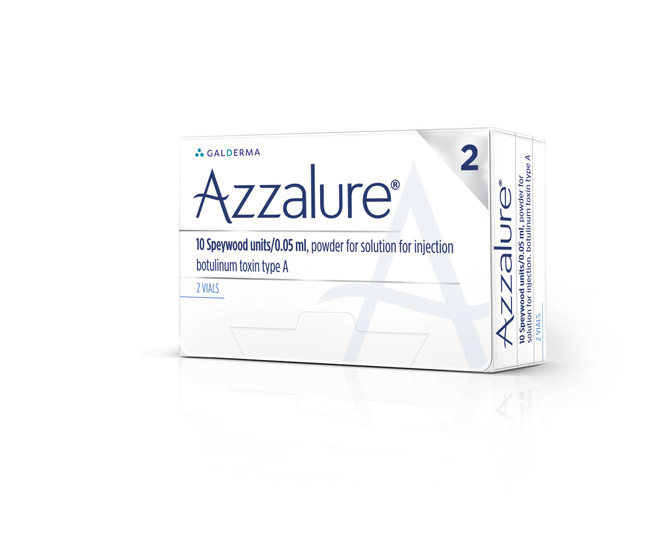 Since 1981, Galderma have built decades of innovation and an unmatched heritage in hyaluronic acid (HA) fillers and botulinum toxin and are proud to continue this journey into another year. The various anniversary initiatives will be unveiled throughout the year and will include new product launches, alongside increased practitioner training, hands-on support and access to business development programmes.

RESTYLANE CELEBRATES 25 YEARS!
The award-winning Restylane portfolio has tailored products to help practitioners enhance and celebrate patients' individuality, and 2021 sees the brand celebrate 25 years of the highest quality dermal filler heritage.
With more than 5.5milion treatments performed worldwide,1 Restylane Skinboosters provide a clinically proven, fresh approach to skin rejuvenation, hydrating and improving skin quality, resulting in a supercharged, radiant glow.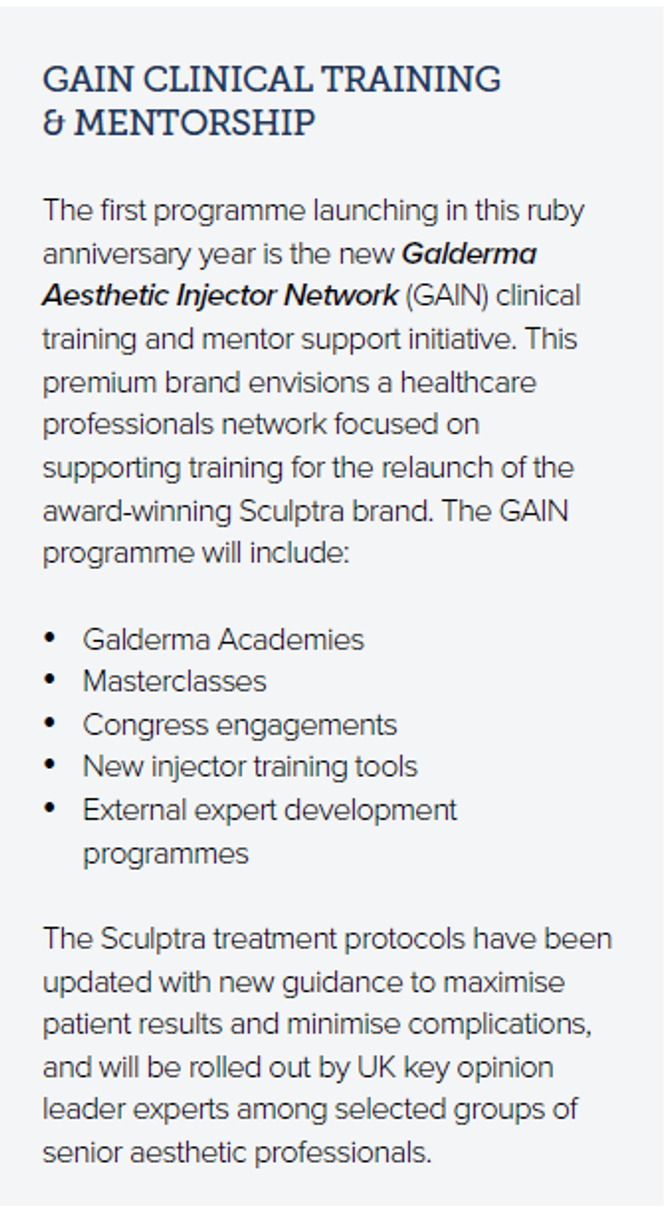 With many aesthetic clinics suffering the prolonged closures of lockdown, Galderma have launched a new business transformation webinar to help practitioners evaluate and improve their clinic – from online branding, and social media to front of house. The webinar is supported by commercial offers on the Restylane dermal filler and SkinBoosters portfolios to help clinics get back up and running quickly once lockdown lifts.
To register your interest for the Sculptra GAIN programme, the business transformation webinar or the Restylane commercial offers, please contact katie.bennett@galderma.com
GALDERMA BY NUMBERS
Galderma was formed in 1981 as a joint venture between Nestlé and L'Oréal. Since 2019, it belongs to an investment fund. The company, headed by President and CEO Flemming Ornskow, has 33 affiliates in 100 countries with a worldwide network of distributors and employs more than 5,000 people. The parent company is based in Lausanne, Switzerland.