As lockdown lifts patients will request non-invasive procedures without downtime
With increasing emphasis on maintaining a youthful appearance whilst upholding a busy social and work calendar, there is a growing demand for safe yet effective treatments that offer minimal discomfort or downtime. In fact, there has been a 30% increase in minimally invasive procedures since 2014.1,2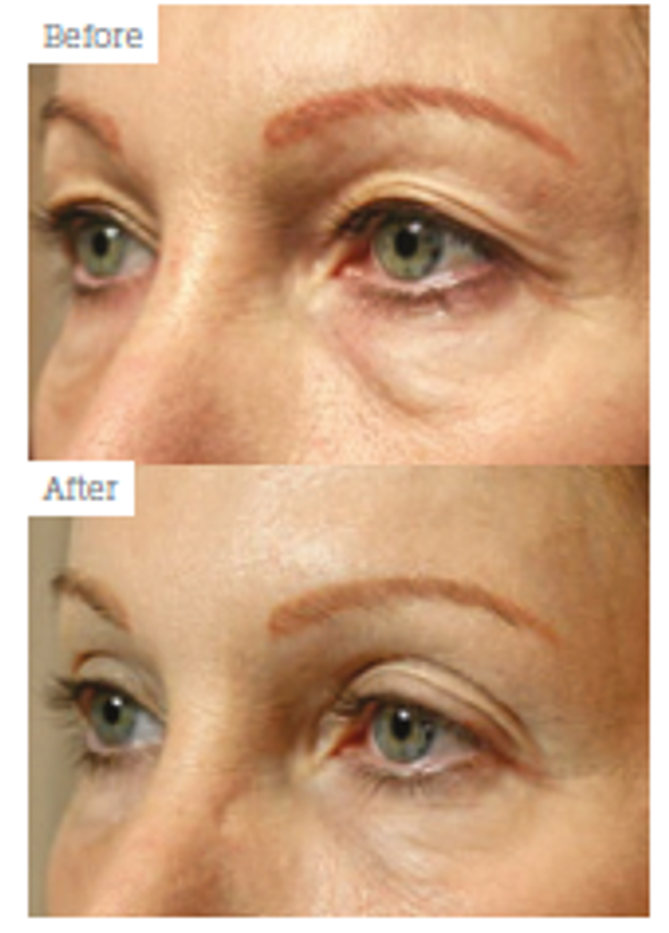 The periorbital area is a particularly popular zone for treatment, being the third highest ranking area for cosmetic surgery worldwide in 2019.2 However, it presents a number of difficulties and safety concerns and often, surgical intervention with blepharoplasty at a late stage is required as opposed to being able to manage patient's concerns early on. "The Thermage FLX system offers an effective3 and well-tolerated4 rejuvenation of the eye area thanks to its technology based on monopolar radiofrequency (RF)," says Milena Naydenov, head aesthetician at 111 Harley St. She adds, "Indeed, in addition to successfully accomplishing non-invasive skin tightening of the face, and the body, Thermage treats the lower and upper eyelids and is the only non-invasive RF device present in the UK which is FDA-cleared (in the US) for the treatment of the eye area."
Risks associated with eye treatment
The periorbital area is one of the first places to show signs of ageing and to present skin laxity, fine lines and wrinkles," Milena Naydenov says. "Unfortunately, treatment options are limited due to the numerous safety concerns related to the proximity of the eyeball and indeed the delicate nature of the skin in this area," she explains. Dr Yannis Alexandrides, plastic surgeon and founder of 111 Harley St, adds, "While blepharoplasty offers the gold standard for anti-ageing of the upper and lower eyelid, it is not an option for many patients due to the risks associated with general anesthesia, the risks of scarring and the postoperative recovery period, especially given that the world will soon be returning to work."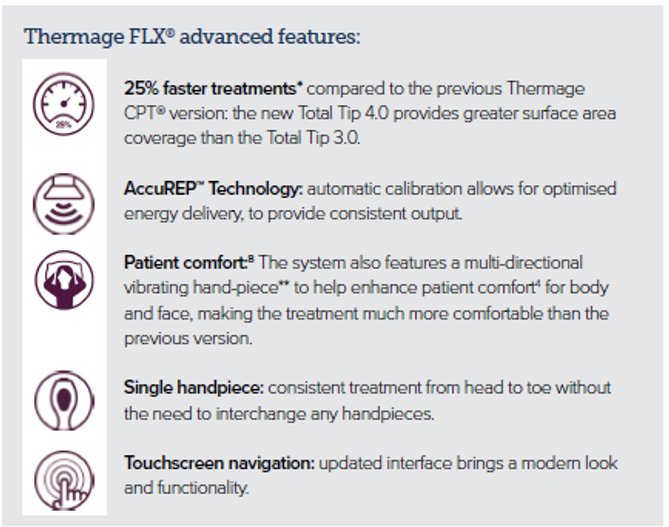 Other treatment options
"Non-surgical options such as botulinum toxin and dermal fillers can be effective in the right hands, but also do still come with inherent risks," says Dr Alexandrides, "Dermal fillers can lead to infection at the injection site as well as nodule formation or a bluish discoloration beneath the skin (the Tyndall phenomenon) due to superficial injection technique.5 Complications of injecting botulinum toxin include dry eye syndrome, which if unidentified has been shown to lead to eyelid swelling, epiphora (excessive tear production) and scleral show,"6 he adds.
Why Thermage FLX?
Milena Naydenov comments that the Thermage FLX represents a complete innovation in skin tightening and allows him to offer an effective3 and well-tolerated5 treatment for patients wishing to address anti-ageing of the periorbital area. She says, "Thermage FLX has been found to be effective4 in the delivery of energy into the skin, independently of skin colour. Resistance encountered by the RF energy flow causes a build-up of heat, which induces an immediate contraction of the collagen (an 'instant lift') and stimulates a natural wound-healing response, production of new skin cells and collagen.7 When focused in the dermis and hypodermis, RF treatment can lead to improvements in the skin structure and tightening of lax and sagging skin."
This advertorial was written and supplied by Thermage FLX.