On June 6, the online resource for patients with skin of colour, Black Skin Directory (BSD) hosted a patient-focused event at the Health & Aesthetic Clinic in London.
The event was in recognition of Acne Awareness month and the distress that it can cause for skin of colour patients. As well as this, the Health & Aesthetic team wanted to host this event with the BSD due to their experience in treating Fitzpatrick V and VI patients.

Guests were greeted with nibbles and drinks before clinical director of the clinic Dr Bhavjit Kaur welcomed those in attendance with a presentation on acne and common concerns for patients as well as outlining home and in clinic treatments. Guests were then encouraged to take part in question and answer session before the event ended.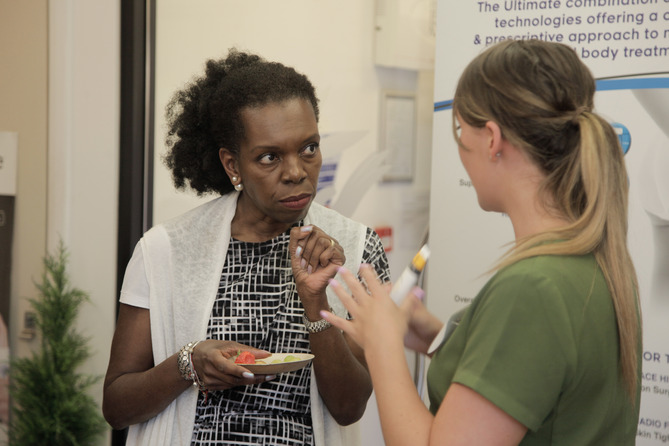 "We took great pleasure in organising the Acne 101 evening for Health & Aesthetic Clinic. We feel strongly that where clinics have particular knowledge and expertise in treating darker skin tones, they must be acknowledged to improve access for skin of colour patients. The evening was well attended and well received," said Dija Ayodele, founder of BSD.
Dr Kaur added, "We were proud to deliver acne management protocols that deliver results to boost self-esteem and confidence. The team wanted to deliver as much information as possible, so it was refreshing to see attendees so curious to find out more about acne and full of questions. It was a great evening!"