After a successful five-year partnership skincare company SkinCeuticals and Cavendish Clinic in London have launched SkinCeuticals' first advanced clinical centre.
Named SkinCeuticals by Cavendish Clinic the centre was officially launched on September 25 and aims to provide patients with advanced knowledge and experience alongside the SkinCeuticals product offering.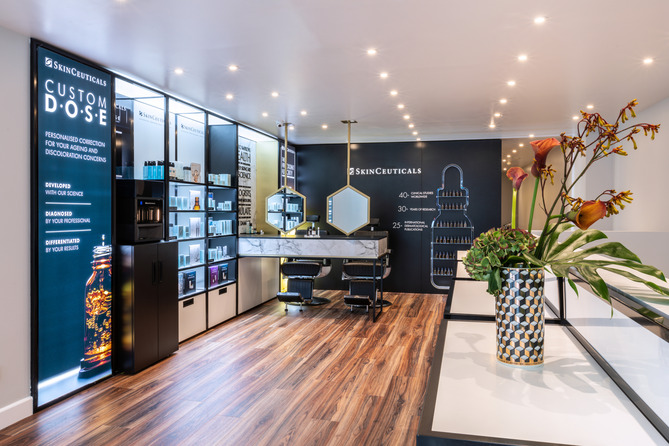 In the centre, patients can take advantage of the Custom D.O.S.E machine, a professional service that combines high-potency ingredients with professional expertise to create a personalised corrective serum. There is also an express peel bar and SkinScope skin analysis.
Consultant plastic surgeon at The Cavendish Clinic Mr Matt James, said, "We are thrilled to partner with SkinCeuticals in Kensington to become a flagship clinic. As a skincare centre of excellence, we look forward to creating an engaging, bespoke experience for both our loyal and new patients."