It was lad culture in the 90s, in came the metrosexual in the 00s, now we have 'the modern man'. Typically seen as being confident to acknowledge he cares about how he looks, the modern man is willing to adapt to new things, technologies, styles, trends and skills, according to a recent Huffington Post article.1
Yet, despite this, building a male clientele is always going to require more work than a female one. Anecdotal evidence suggests that this is largely due to general uptake, perception of aesthetics as 'beauty', and acceptance amongst peers. Accurate information on non-surgical treatment audits is harder to find than surgical data. The British Association of Aesthetic Plastic Surgeons' annual survey of cosmetic surgery indicated that nearly 27,000 procedures took place in 2019, but only 7.9% of these were on male patients.2 Could this data correlate into the non-surgical side of aesthetics? It could certainly be possible.
Aesthetic practitioner Dr Munir Somji of Dr MediSpa clinic says that in his seven years in medical aesthetics he has seen male patients go from one in 50 patients to 33% of his database. When asked does being a man influence his success, he says, "I think there is an advantage as a male practitioner because I am able to give immediate visual feedback to prospective male patients to dispel common misconceptions of having aesthetic treatments. I find that most men fear the 'feminine' look and when they see that actually the opposite can be achieved, they are more comforted by this."
It is important to note that there has been a backlash against gendered marketing. Cosmetic products have been especially scrutinised, which has come about from price gouging for female razors, identical products being sold in pink and blue packaging, or what is known as the 'pink tax'.3 If this backlash was successful though, it would lead to 50/50 splits in aesthetic clinic patient lists. So, without pandering to stereotypes, how do we build a male database?
Treatments 'for men'?
The untapped male market is clearly vast. To build your male database, you must firstly make it clear in your messaging – through your online presence and in-clinic marketing – that you A) treat men and B) have offerings tailored to their needs. Demonstrate that you understand before you are understood; it is important to present treatments using terminology men relate to.
Pivoting your current offering to service male patients is as simple as evaluating it and identifying treatments that they could benefit from. This could be a single treatment, or creating combination therapies which address complaints. Even if the treatment offers exactly the same results for women, demonstrating how they can also benefit men is step one into building your male database. For example, consider:
Fillers: can be used for masculinisation, to look less tired, or for correction of a single point e.g. non-surgical rhinoplasty
Anti-wrinkle injections: the same messages you use for women should also apply; e.g. to look fresher, younger, less tired, or to treat sweating
Facials: instead of 'facials' position them as 'face treatments' and use terminology such as 'chill-out time' instead of words such as 'relaxation' as you normally would for women
Hair treatments: as discussed later, both surgical and non-surgical hair restoration is becoming increasingly popular with men and promoting this demonstrates that you can support them in their journey
Acne treatments, scarring treatments and minor surgery: will all be applicable to men
How hair treatments can attract male patients to your clinic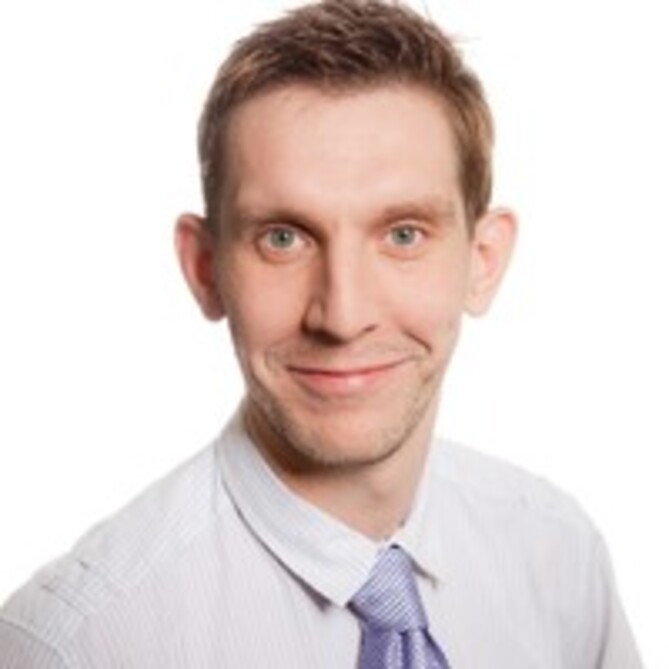 Hair restoration, both surgical and non-surgical, is a growing market. It is estimated that 60% of men and 40% of women experience some hair loss, and the global market is expected to be worth US $30 billion (£24.3 billion) by 2025.6
Danny Large, director of DSL Consulting, which runs the annual Business of Hair seminar on adding hair restoration services to clinics, says, "Attracting male patients is a part of the aesthetics market which is undervalued, but is growing. Hair restoration has recently seen an improvement in techniques and technology. Many men have been made aware of hair restoration by celebrities, particularly footballers, who have lost hair and have wanted it back. The most famous of these was Wayne Rooney, who really bought hair restoration into the mainstream." He adds, "When men see something work for someone else it attracts them; especially if they see a common trait in the article or image, so make great case studies to showcase."
Thus, offering hair loss treatments at your clinic could be a great way of bringing more men through your doors. You don't have to train as a hair surgeon; other trichology treatments include low-level laser therapy, medication and scalp tricopigmentation, are available provided you undergo the relevant training or employ a suitably-qualified member of staff in your team. Then, use your marketing messages to suggest further aesthetic treatments that you think might interest them.
Male profiling
Creating personas is the key part of branding businesses and services – male and female patients alike – and is a good place to start when you begin to think about attracting more men to your clinic. Knowing your target audience is integral. It is useful to create an avatar of your ideal male patient – and understand that this is who you are talking to. Develop your understanding of his sexuality, age, race, language, likes, hobbies, work, interests outside of work, taste in music, films and food, as well as his cultural influences.
You should also ask questions such as:
How old are they?
How much do they spend on personal care a month?
Who are they influenced by?
Are they into sport and if so what sports?
What communication style do they relate to?
What car do they drive?
What TV shows do they like?
These are some of the factors you should know about any patient and if you have done your job properly, you will already know all of this about your female patients. Do the same for your male patients and if you do not know – then start brainstorming and researching.
Branding and use of colour
Should you de-feminise the aesthetic clinic? Gendered marketing may be considered old fashioned, yet still, aesthetic clinics generally see almost all of their patients as female, and use colours and messages that we have been conditioned to associate with women since marketing began.
Is a pink and purple clinic going to attract men at scale? If you don't want that market then fine, but do consider colour as part of your overall message. Dr Somji says, "Your website is a shop window, so if it looks like a nail salon and is branded in pinks and purples then men will be apprehensive to enter."
Colour is often an undervalued, non-verbal communication tool, with brand owners often choosing their favourite colour, ignoring research and so missing a key strategy. The Shutterstock Guide to Colour in Design is a great introduction to colour theory, the psychology behind it and how to use colour in branding.4 Cool colours, hot colours and soft colours all relate to familiar items, surroundings and can communicate a mood. In our professional experience, medical-grade skincare benefits from coming in clean, neutral packaging with minimal colour, but the online branding does lead to femininity in some cases. Remember to stick to neutral colours online too.
Imagery
We buy when we feel connected and potential male patients will feel more connected to your service offerings if they see images of other men when browsing your social media platforms and website. Have a section on your website dedicated to male interpretations and include imagery on there of men of all ages and ethnicities. Before and after images with male case studies will be especially powerful here.
For men in particular, considerations should be made when promoting body contouring treatments such as the newly-popular muscle stimulation, or fat freezing procedures due to body dysmorphic disorder (BDD). Social pressures to build the perfect gym body are becoming increasingly common in men5 and clinics should remember to consider the risks before using images of men who are way beyond average build or who may have used performance-enhancing drugs to get their physique.
The fitness conscious would also see these treatments as cheating, so these types of treatments should be sold as addressing the last stubborn areas that tough workouts won't shift. For the already body beautiful, focus on the face, as these guys will likely be keen to enhance their facial features too. Images of sharp, chiselled jawlines and cheekbones, associated with male models and superheroes, are the aspiration.
Your range of male imagery is easy to achieve with stock; getting your own photography with a cohort of male patients is perhaps harder to arrange, but you have complete control.
Wording
Your choice of language when writing your male content could be different – if you're choosing to have a male and female segment, rather than de-feminising or looking to improve inclusion for men in your marketing, consider the following:
Focus on benefits such as 'younger, stronger, long-lasting'
Use facts and statistics to support your marketing messages
Solve problems (e.g. treat a receding hairline, eliminate stubborn fat, remove unwanted tattoos compared to feel more nourished, moisturised and confident)
Move away from outdated, stereotyped messaging such as 'macho, masculine, win the girl' and think about terminology that will appeal to all, such as 'strong, confident and self-care'
Again, testing these messages with male patients, or male family/friends, allows an insight – especially if you are a female practitioner!
Reviews and referrals
On your website and social media, you must include social proof in the form of reviews or patient testimonials. Words are good, videos are even better. Included in these should be reviews from male patients. But do men want to share even less than women do about having treatments? We do not know the answer to this until we ask our male patients. Privacy in aesthetics should always be respected, but simply not asking men to appear in video testimonials, treatment videos or even just written content due to this fear is unwise.
Word-of-mouth recommendations come as the best form of organic (free) enquiries. Dr Somji says, "Referrals from female partners and friends is one of the largest avenues we have found for building Dr MediSpa's male database. Once men see that their partners/friends look refreshed they feel a lot more confident to come in." Dr Somji also advises to offer promotions or gifts for referred patients, specifically male patients if that is your current focus. He says, "Setting up partner referral schemes is always beneficial and helps open the aesthetic world to men. Even if it's just for a quick skincare consultation or facial." Of course, bear in mind advertising guidelines on appropriate use of promotions.
Database segmentation
Email marketing is still an excellent way to bring current patients back into clinic. Often a 'broad brush' email is sent out on a schedule – bi-weekly, monthly, seasonally – regardless of the demographics (of which gender is a part) in the database. Rarely do clinics send a 'male' email to their male patients, and then separate 'female' communication. Doing so could be a great way of forging deeper relationships with your male patients.
Start a segmented male database with five patients, for example. Test your 'men only' email on them. See if they open the email, see if they click any of your links from your 'masculine' email and note what they seem to be interested in. You can use your specific male marketing messages, such as 'dermal fillers for a more masculine jawline', or, 'male hairline restoration' in these emails and refine your message based on the open and click-through rates you get. To refine your message even further, why not survey, whether formally or informally, your current male patients and ask them what they want to see? What drew them to your clinic? Good free tools to do this digitally include Google Forms or SurveyMonkey; TypeForm offers a 'people-friendly' experience and deeper integration with your other business apps, if you're prepared to pay.
Print advertising
If you have budget, print advertising could correlate to your male persona. A great place to find the ideal male patient is possibly in the gym, so advertising in fitness magazines or through posters/leaflets at your local gym could be of real benefit. You will have an audience that cares enough about how they look to do something about it. If they are prepared to feel the burn in the gym your biggest challenge will be convincing them they need help – that's where knowledge of male fitness magazines is key.
Additionally, magazines know their readership inside out, so you should take inspiration from them. A flick through the magazines will reveal immediately the tone of voice, and personality of the messaging. Men who buy these publications lap it up so it would be foolish to ignore.
Print advertising, especially in nationally-distributed magazines, does come with a cost. So as well as at gyms and in your clinic, consider distributing leaflets and posters on local notice boards and coffee shops to attract more brand awareness. These are cheaper and more targeted at your local area.
Knowing your audience
Your clinic needs to be able to demonstrate that you know men as well as you do women, and want to treat and help them rather than just capitalise on an untapped market.
Building a male database could be as simple as starting with what you have. You can update or re-purpose the marketing materials you already have into male-focused messaging, or you could neutralise them. Utilise your current audience, encourage male referrals and then ask them to join your clinic newsletter mailing list. Knowing your target audience is key to success and remember to treat men as you would any customer – as individuals.