In times of crisis, it's easy to get yourself down and become wrapped up in a negative spiral, especially with so much disheartening media coverage circulating every day. While the last month has been particularly challenging for not only the aesthetics community but the whole country, it has shone a light on the caring and supportive nature of the people in our industry.
From practitioners returning to the NHS, distributors donating products, and personal protective equipment (PPE) fundraising efforts, practitioners and aesthetic companies have been uniting to combat this global crisis. To help keep your spirits up, Aesthetics wants to remind everyone of all the hard work our specialty has put in over the last few weeks and bring a smile to your faces.
Practitioners
Equipment donations
Aesthetic practitioner and clinic owner Dr Nestor Demosthenous has set up a Go Fund Me page, aimed at raising money to buy more essential PPE for the NHS. Any residual funds will be distributed to medical charities.
Dr Demosthenous says, "Having spent many years in surgical training within the NHS, I know the NHS well. I understand the sacrifices my colleagues are currently making, the fear, the bravery and the compassion filling our hospitals. I have closed my clinic doors temporarily, to focus efforts on supporting my NHS colleagues during these unprecedented times. While I have applied to NHS Scotland 'COVID-19 recruitment', awaiting to be placed where appropriate, I have decided to help in other ways too. With the COVID-19 pandemic rapidly escalating, I feel it is essential that we help our NHS Lothian colleagues to continue to practice safely at such a critical time." Permanent makeup artist, medical tattooist and trainer, Karen Betts, is donating 100,000 residual stock items to support NHS staff and care homes locally and across the UK. She comments, "After visiting my warehouse earlier this week to evaluate our stock, I realised we had a huge number of face masks, gloves, hand sanitiser and disinfectant wipes. We are in unprecedented times and anything that can even slightly ease the worry and stress many are facing is hugely important, and I urge others to do the same, no matter how big or small, we can all make a difference."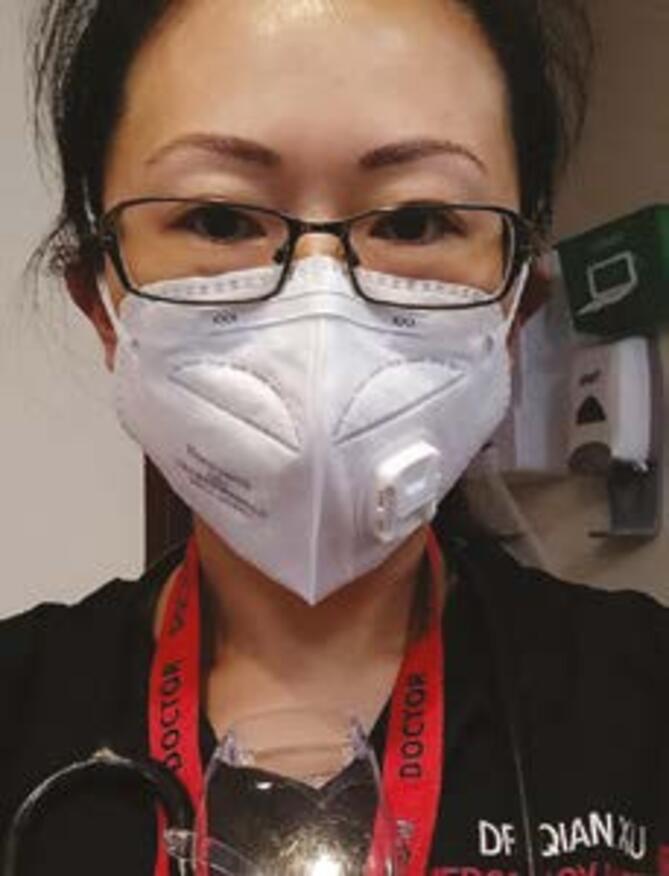 Dr Qian Xu has started a JustGiving page in order to raise funds to provide proper respirators for frontline staff. Dr Xu explains, The lack of PPE led me to catch the virus myself, and after making a recovery from it, I decided to do more to help protect others on the frontline. This is why I set up a fundraising campaign to buy better face masks for those working in high risk areas. I currently have 5,000 N95 masks en route to the UK. About 750 of those are funded by my campaign and will be directly donated to those in need."
Transforming clinics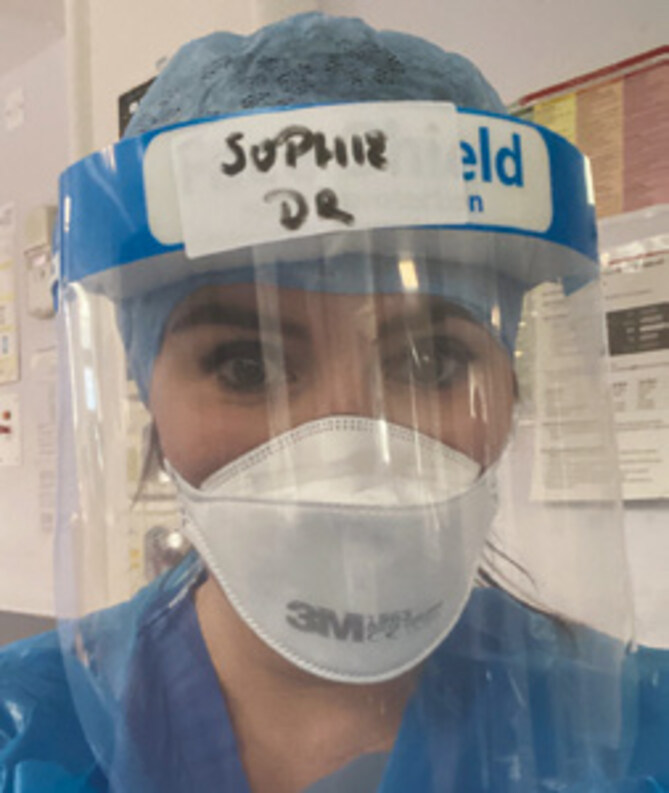 Illuminate Skin Clinic has transformed into a GP service for general health problems. Every day there will be three non-profit appointments available for members of the community on low incomes, and the clinic will also be holding free video consultations. Clinic owner, Dr Sophie Shotter comments, "When it became clear how serious the coronavirus pandemic was becoming, I wanted to find a way we could serve the community. It was becoming clear that GP services were going to be under immense pressure, and members of the public were going to struggle to access their usual medical care. We had been planning to launch a private GP service anyway, and decided to bring this forward. This ensures that people can continue to access medical advice whilst the NHS is under strain."
Educating children
Since the start of the pandemic, aesthetic and general practitioner Dr Simi Adedeji started a YouTube channel with patient education about COVID-19 at the fore. One of her most popular videos includes the best ways to teach your children about coronavirus – explaining the disease in simple terms for them to understand whilst still being entertained. She says, "I had a YouTube channel before COVID-19, where I discussed skin, women's health and wellbeing and medical aesthetics. With COVID-19 came the opportunity for me to educate about an extremely important health issue. I started with factual knowledge videos and updates and then created a children's video explaining coronavirus to preschool and school-aged children once it became clear that children were also experiencing anxiety from the new world and new rules around them. I've had incredible feedback from the videos including from the public, parents and schools who have used my video to help their children understand the situation better."
Coronavirus testing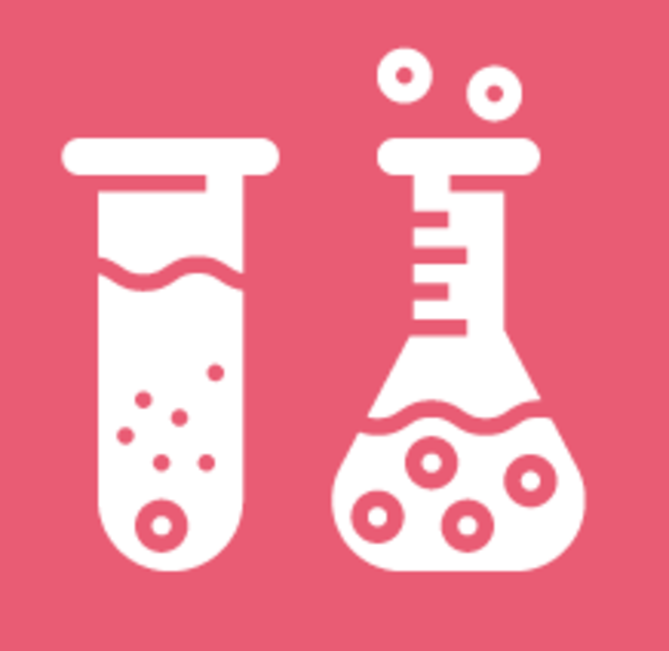 Free tests for NHS workers
KLNIK, an aesthetic clinic in Wilmslow, has been conducting free COVID-19 antibody testing for all NHS workers. Dr Rosh, medical director at KLNIK, comments, "At a very difficult time for all, seeing people band together and giving back to the community is key. In just three weeks, KLNIK are proud to have completed 15% of all tests by the NHS. Our commitment to those in crisis will not falter, and together we will continue to provide an inclusive wellness service fundamental to public health protection for all. We liaise with the Public Health England (PHE) and the Department of Health and have been regarded as a partner agency, having specially-modified contactless testing protocols with trained clinical and non-clinical volunteers working collectively in this effort."
Non-profit testing for the community
Consultant plastic surgeon Mr Taimur Shoaib has introduced non-profit coronavirus testing at the Glasgow Medical Rooms, which is liaising with Public Health Scotland to make sure the government body is informed of all positive tests, so to contribute to epidemiological data. The service is available to all in the community, with priority booking for those holding a key worker status.
Mr Shoaib comments, "I got together with two other doctors, an ITU consultant and a private GP, and together we wrote several documents. We wrote patient pathways, patient information leaflets about the tests, risk assessment documents, consent forms, website information and information leaflets about test results. We considered all the different suppliers of testing kits and we decided that we wanted to offer the service as a non-profit venture after we saw that other doctors were charging over £300 for a test. Our priority is to ensure that patients would get the correct care rather than simply be offered a test without any counselling."
Aesthetic supplier efforts
Care packages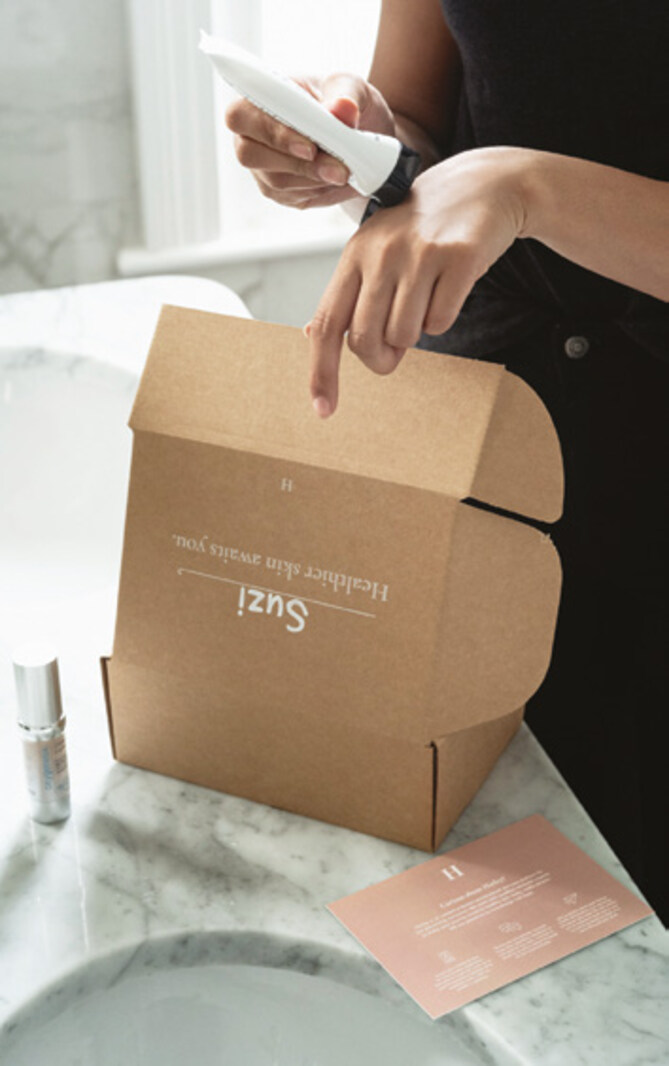 Aesthetic distributor AestheticSource has partnered with skincare platform Get Harley to arrange for gifts to be sent to the first 50 key workers, nominated by colleagues or family members, who recently closed their aesthetic practice and returned to the NHS. Lorna McDonnell Bowes, co-founder and CEO of AestheticSource, says, "We want to personally thank everyone returning to support the NHS. We all know how challenging it is for skin to be under PPE all shift. The NeoStrata Bionic Face Cream will support skin after PPE is removed, and once the skin is washed, Clinisept+ can be applied and left to dry for 15 seconds." Charmaine Chow, founder and CEO of Get Harley, comments, "In these unprecedented times, it is heart-warming to see many of our practitioners work with the NHS to help their communities. It inspires us as a company to do more for them and work hard to ensure that there is business continuity for these practitioners, through our platform's visual consultation and at-home skincare delivery offerings."
Product donations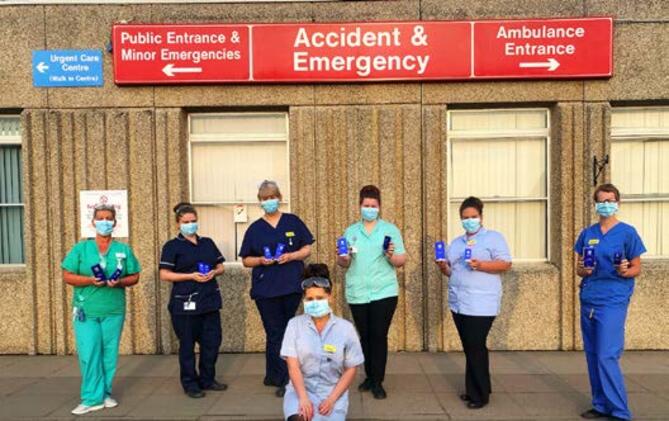 Harpar Grace International and iS Clinical have donated 60 skincare products to the A&E department at the Royal Shrewsbury Hospital in Shropshire. The company states that this is in response to the harsh nature PPE can have on the skin after being on for a long period of time. The company will also be donating the products to seven other hospitals in the coming weeks. Alana Marie Chalmers, director of Harpar Grace International, says, "We have been inspired by the practitioners within the industry returning to work within the NHS and also those wishing to support their colleagues on the frontline. We are fortunate to have clinical formulations that target the specific issues created by PPE and being endured by our NHS heroes currently and humbled to be able to help in any way we can."
Private label cosmeceutical supplier 5 Squirrels has also been donating products to the NHS. Gary Conroy, co-founder of 5 Squirrels, comments, "We have worked with some of our brands to support people in the NHS with ulcerative sores caused by PPE equipment. We have donated several thousand skincare products to more than 100 NHS hospitals and care centres, to help soothe and heal front line staffs' faces to help them recover for future shifts. We have also donated several thousand lamination folders which we had in our office for presentation material and these have been re-purposed to make personal protection face shields for NHS front line staff. Many of our customers have returned to their original roles within the NHS and a number have volunteered so hopefully if we can all play our part we can beat this virus together and save lives!"
Medik8 Helping Hands project
UK skincare manufacturer Medik8 has created hand sanitisers to supply free to local communities in response to the current high demand. "This health crisis shows how the entire human race can unite to face off a common enemy, and we all have a part to play," comments Medik8 founder Elliot Isaacs. Named the 'Medik8 Helping Hands' project, the company will distribute 4,000 units of sanitiser to care homes, vulnerable individuals, the homeless and the police, among other community members. Isaacs continues, "I am grateful for the chance to use our ISO capabilities for the community, and on a personal level, to be able to deliver for those who cannot leave their homes, or locate any sanitiser locally."
Ventilators
Turkish laser manufacturer, Nessa Lasers, is releasing a line of ventilation machines in the coming weeks to help the NHS and general hospitals around the UK and Europe. Deren Yilmaz, network and marketing manager for Nessa, comments, "Ventilation machines available in hospitals provide approximately 500 kilohertz and 14 hours' run-time before they need to be turned off to cool down. Our team of engineers have developed a cooling system that allows our ventilation machines to run 24 hours, seven days a week at 1.7 million megahertz. This, as you can imagine, is extremely vital for the recovery of coronavirus patients."
Clinic gifts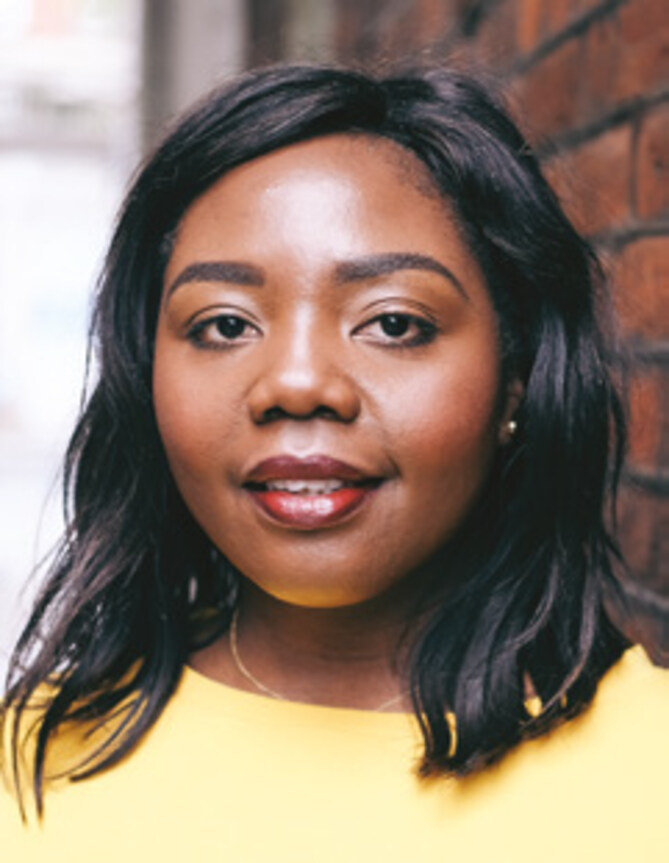 Aesthetician and founder of West Room Aesthetics, and Black Skin Directory Dija Ayodele has created The Nightingale Treatment, which aims to help restore the skin of NHS frontline professionals when social distancing rules are relaxed. And it won't just be available at Ayodele's clinic – she's encouraging others to get involved too!
The idea is that participating clinics gift a soothing and rejuvenating facial treatment to their local NHS frontline staff, with each clinic deciding upon the number of treatments to gift, the timings and dates they can be redeemed. All clinics will be provided with a digital poster to send to their local hospital HR department, with clinic details displayed on The Nightingale Treatment website and promoted across social media and traditional advertising channels via a dedicated PR agency. Skincare brands are also encouraged to get involved, with AestheticSource already confirmed to support the efforts.
Ayodele says, "Like most people, I have been impressed by the bravery and courage of frontline NHS staff. As a skin health specialist I have also been both saddened and inspired by their bruised and marked faces caused by the tight masks they have to wear as part of the personal protection equipment. It's important to give back to this army of people who have selflessly looked after the nation and the best way I know how to do this is by using my skills to bring together colleagues and brands in the beauty industry to create this initiative – The Nightingale Experience."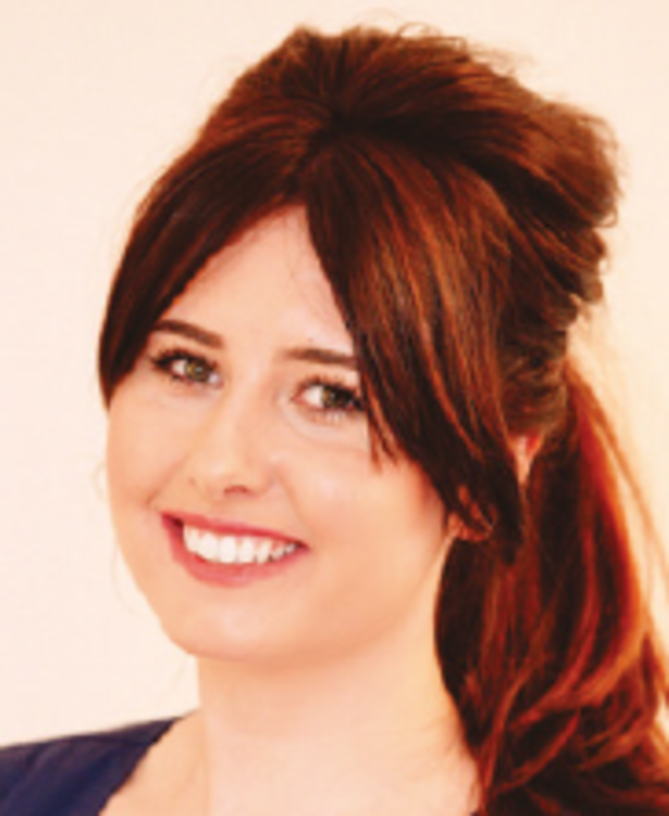 In addition, aesthetic nurse Arleana Hodnett has created a Pride of Britain facial, designed specifically for NHS frontline workers. Vouchers are being sent out to those nominated, and will be available to retrieve as soon as her clinic doors are open again.
Returning to the NHS
Whilst most of the country has been staying at home to keep safe over the last few weeks, many aesthetic practitioners have been returning to their former jobs in the NHS, offering their time and services when the country is most in need.
It's not easy
While the return of aesthetic practitioners to the NHS reflects positively on the community and serves as an inspiration to many, it's important not to overlook the realities of working in healthcare during COVID-19, and to consider what your friends and colleagues are enduring throughout this period. Dr Adedeji, who is working at her local general practice full time, opened up to Aesthetics about the impact of working for the NHS on herself and her colleagues at this time. She comments, "Anxiety levels are high. Almost daily news trickles in of death of our NHS colleagues. We try not to show the desperation to staff, non-medic spouses, family and children, as we are trying to maintain some sense of normality. We are trying to stay cheerful and optimistic. This takes its toll and there are tears behind closed doors before the inevitable gathering of oneself together and continuing as normal. But, whilst life is different, it still carries on. We continue to treat and manage patients with chronic health conditions, diabetes, urine infections, anxiety, depression, the usual GP mix, and we all look forward to the end of this global pandemic."
The brighter side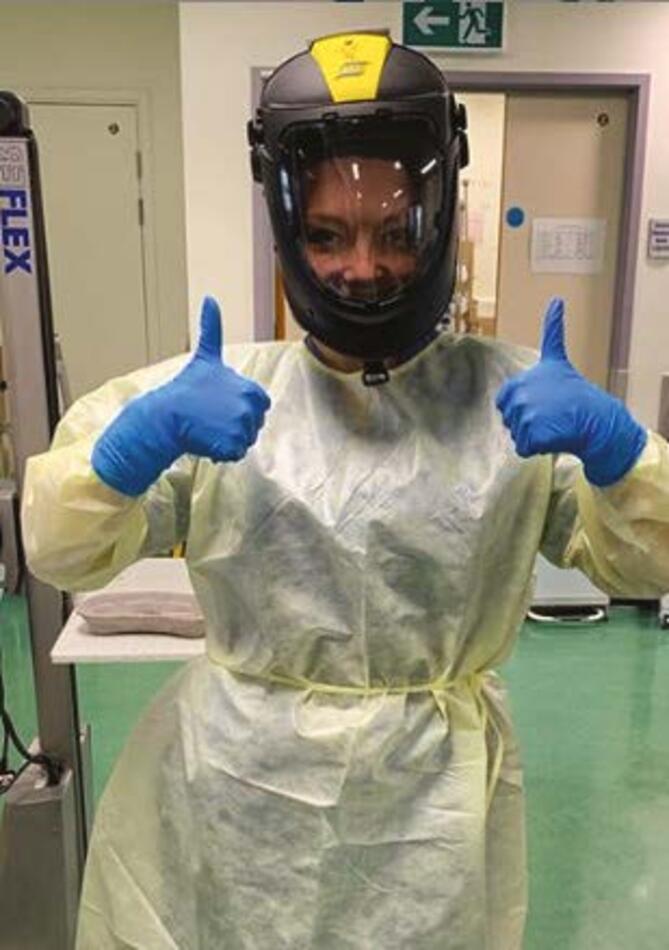 Independent nurse prescriber Anna Kremerov left her work at Swindon's Great Western Hospital in ICU 10 years ago to work in aesthetics. At the end of March, Kremerov didn't hesitate to write to the manager of the same ICU unit, offering her services again during COVID-19. Upon returning to intensive care, she commented, "Initially I did have reservations about what I would come in contact with, with worries about catching the virus and about not being up to speed after being away from the NHS for so long. However, since I have had my refresher training, I am confident that I can do the job. The ICU unit is incredibly well managed, and infection control is ingrained in every element of the ward so I feel very well protected. The systems in place mean that I don't fear that I will bring the virus home to my family. For example, the clothes I wear on the ward never leave the hospital. This particular ICU unit is incredibly well prepared for what is to come."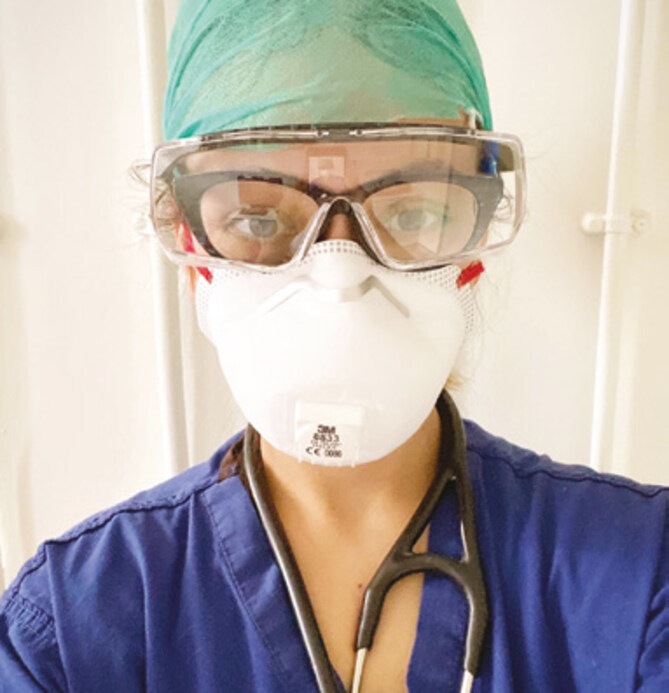 Miss Jennifer Doyle has also returned to working in ICU. On her transition, she states, "Whilst working in an intensive care unit couldn't be more different from my normal role as an ophthalmic surgeon and aesthetic practitioner, as doctors we all have transferable skills that we can put to good use and help during this crisis. I am learning a lot and feel that I will be a better doctor when we come out the other side of all this. Whilst I have had the occasional patient try to convince me that their lack of botulinum toxin is genuinely a medical emergency, I have found that it has been a great opportunity to encourage my aesthetic patients to concentrate on their home skincare regimes. This is a habit I hope they continue when we come out of lockdown."
Owners of River Aesthetics clinic, Dr Victoria Manning and Dr Charlotte Woodward have closed their three aesthetics practices and have offered their services to help with the pandemic by working in GP roles, answering 111 calls and triaging patients on the phone. They commented, "We are delighted that have been able to offer our skills and experience to help the NHS during this unprecedented time. Our original calling was as GPs and to be able to offer our services to triage patients for 111 to help with the deluge of additional calls was a no brainer."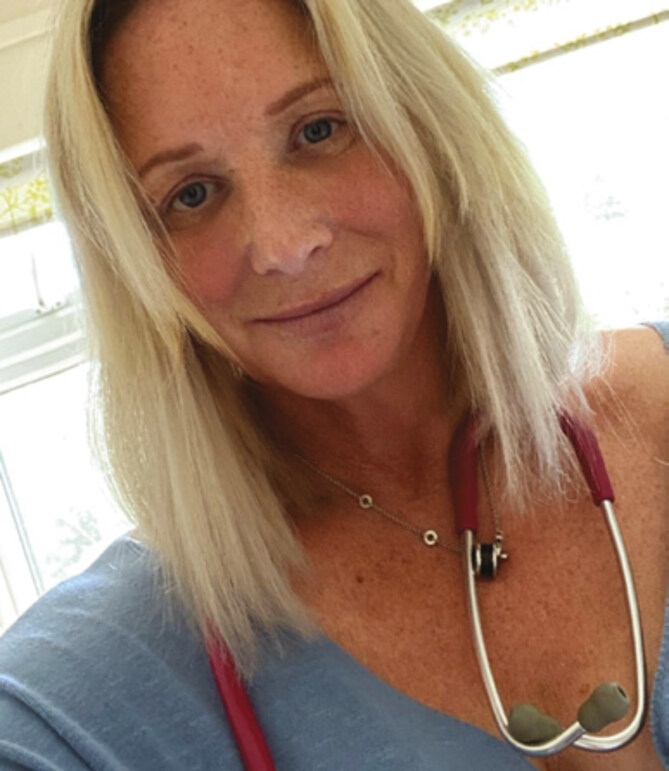 On how this may affect their aesthetic practice in the future, they stated, "Demand and interest in aesthetic treatments from our patients remains high and though our practices are closed, our admin team have continued to receive calls. Throughout lockdown we continue to offer support to our patients through Skype consultations, offering help and practical advice, and we are also assessing potential new patients who are interested in exploring treatment. We have recently opened a waiting list to ensure we are able to prioritise patients who we unfortunately had to postpone at the start of lockdown. Current indications are that there will be high demand for facial aesthetics as soon as we are able to resume treatments."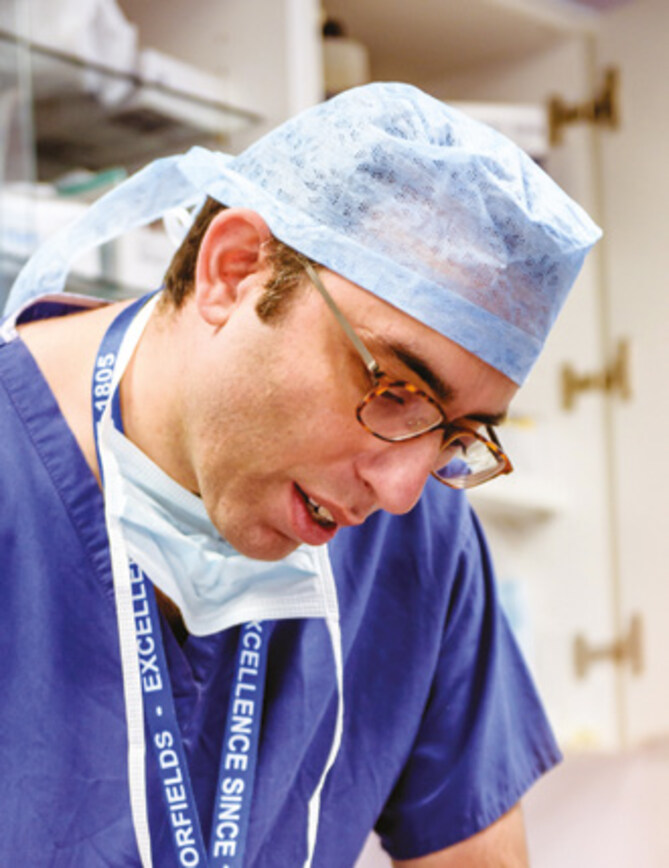 Consultant oculoplastic surgeon Mr Daniel Ezra has cancelled all non-urgent and routine appointments and treatments to focus on COVID-19 full time. He states, "It's been amazing to see the NHS restructure their services in a record amount of time, such as changes in ways of working that would normally have taken years to integrate within the NHS. This crisis has shown that these changes can be carried out quickly and without the usual bureaucracy and I would hope that moving forward, this will become the norm. It's as though the NHS has had to evolve and it's starting a healthcare revolution that can only affect the public positively."
Uniting the community
While we are facing challenging times and uncertain futures, it is an inspiration to see the aesthetic community unite together, supporting one another and their community and, importantly, staying positive. Of course, these are only a few examples of the many amazing things that people in the industry have been doing, and there are lots others taking place across the country. If you have recently returned to working in healthcare, or are doing anything to support the UK community, please continue to send photos and positive messages to editorial@aestheticsjournal.com, so Aesthetics can keep sharing and supporting everyone involved.

Webinars
Aesthetics is aware that many practitioners will have missed out on attending workshops, conferences and training days as a result of COVID-19. To ensure you still continue your professional development during this period, many companies are holding online webinars and education courses.
You can find sessions from AestheticSource, Allergan, Candela, Cynosure, Cutera, Cosmetic Courses, e-MASTR, Galderma, HA-Derma, Healthxchange, IMCAS Academy, Lynton Lasers, Sinclair Pharma, Teoxane, Venus Concept and many more by clicking HERE.