Aesthetic device manufacturer CynoSure has partnered with the Katie Piper Foundation to help the rehabilitation journey of burns and scars survivors.
The partnership was announced at an event at the recently opened CynoSure Experience Centre in Chiswick on October 5.
CynoSure Global CEO, Todd Tillemans opened the event, providing an overview of the company, explaining that the company has journey to learn, grow, develop and innovate. He continued that they will be supporting their activities through corporate social responsibility initiatives.
Tillemans said, "The Katie Piper Foundation is a brilliant cause that helps those with scars and burns to really live a fulfilled life. Our values align in that we are very purpose driven and our aim is to release the beautiful energy within everyone. Scars and burns can cause a lot of emotional trauma, and being able to have a solution that's a good definition of releasing beautiful energy, so we are partnered to give the foundation technology, support and training so that victims of scars and burns can find relief and joy."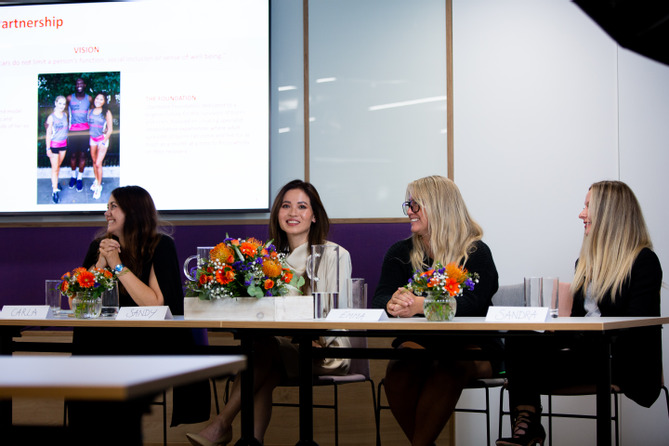 Carla Cornwell, head of development at the Katie Piper Foundation said, "Having new specialist CynoSure equipment at our Merseyside Rehabilitation Hub, when we finally reopen after the impact of the pandemic, will give survivors of burns and scars a real boost. Even seemingly incremental changes to the look, feel and pliability of scars can make a huge difference to the confidence and mental wellbeing of people who have lived through a massive trauma."
A panel discussion featuring three influencers – Sandy Trang, Sandra Cooke and Emma White-Turle – took place, exploring their experiences in being treated with CynoSure's technology. The event closed with a ribbon cutting to officially launch the new partnership, and attendees enjoyed a networking drinks reception.