Dr Yannis Alexandrides presents his advice for successfully contouring the body with radiofrequency
The demand for body contouring is rapidly increasing,1 and interest in non-invasive approaches has also grown.2 Patient demand for non-surgical skin tightening with little downtime and preservation of the epidermis has increased by 600% in the past 15 years.3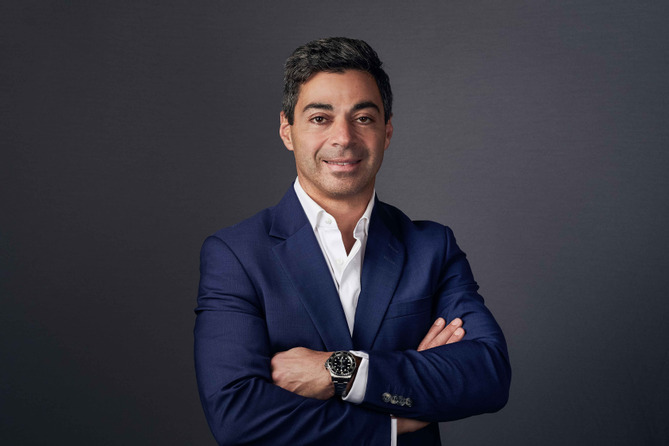 "We're in a digital age now where patients are much more image focused and this, of course, extends to the body too," says plastic surgeon and founder of 111 Harley St, Dr Yannis Alexandrides. "To ensure a fully holistic approach, it is absolutely vital to ensure effective treatments for the body are available within the clinic." According to Dr Alexandrides, patients are much more knowledgeable too, "We are also working with a much more informed population as patients are now able to research potential treatments."
Radiofrequency as a treatment for body contouring
While traditionally ablative and nonablative lasers were the primary devices to improve skin laxity non-surgically, by injuring the epidermis and causing dermal collagen remodelling and second skin tightening, these treatments came with associated risks such as burns and irreversible pigmentation changes.4
"RF is an incredibly effective, non-invasive treatment which uses a fluctuating current of electricity to create heat,5 which gets delivered at specific temperatures to the tissues in the body. This controlled heat helps stimulate new collagen6 and elastin in the tissues of the body. Collagen is a natural protein in our body's skin which gives it its firmness, however once we enter our late 20s and early 30s, our collagen production starts to decline every year and this includes the body. That's why treatments like radiofrequency which promote collagen are becoming incredibly popular – especially in areas such as knees, stomach and arms", says Dr Alexandrides.
What is Thermage FLX?
Thermage FLX is different to anything else available in the marketplace at the moment because it's the only monopolar RF treatment that requires a single treatment as opposed to a full course. The procedure offers significant clinical improvement7 with few potential side effects and little downtime.8 In addition, Thermage has demonstrated a good safety profile.9 The treatment can be used on all skin types3 and tones and can be done all year round.
Thermage works across the entire face, including forehead, eyes, nasolabial folds, jaw line, jowls and the area under the chin, as well as on the arms, buttocks, tummy and thighs.
This advertorial was written and supplied by Thermage FLX