Reinvigorate your business with RELIFE Definisse
Before the craziness of all things Christmas descend upon us, it is good to take time out and reflect on what can only be described as a 'challenging' year. The pandemic brought with it new ways of working, as well as changes to the types of services offered to patients. Efficiencies gained from the use of tele-consultations and online consent forms may afford you more treatment time if adopted as standard moving into 2022.
Annual business planning also affords the opportunity to review the success of services and treatments you offer, both in terms of patient satisfaction as well as the revenue they deliver. It might be a time when you are open to looking at new suppliers and new treatments, or streamlining the back end to deliver increased profit margins. RELIFE Definisse, the aesthetics arm of one of Italy's leading pharmaceutical companies, A. Menarini, is one of the only aesthetic ranges offering peels, filler, and threads. Perfect for today's combination approach to meet the needs of patients. RELIFE's 'one stop shop' provides lab-grade products matched with a gold-standard training programme to ensure consistent, quality results that patients return for again, and again.
We asked RELIFE's KOLs for their top business building tips on how to achieve the best results possible…
REfine your audience
"Pinpointing my target market has enabled me to tailor services and offer specialised treatments for patients," explains aesthetic practitioner and RELIFE brand ambassador, Dr Vincent Wong. He adds, "In parallel with growing the business as a whole, I have developed a specific expertise working with the LGBTQ+ community."
Dr Wong recently treated RuPaul's Drag Race stars Bimini Bon-Boulash and Baga Chipz. He employed a range of procedures to feminise certain facial features including the use of RELIFE Definisse threads. He continues, "I use RELIFE threads to give the most reliable results in terms of holding the skin and underlying tissues in place, safely and securely."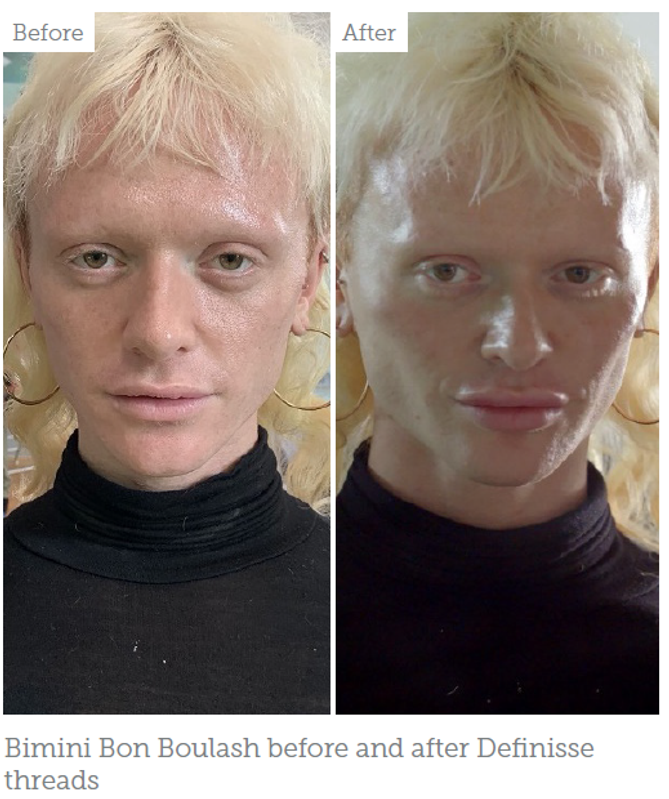 REestablish 'Beauty of the Moment'
As we move closer towards the party season, we see a shift in the kind of treatments and procedures patients look for. "Glowing, healthy skin are common requests," says aesthetic doctor and RELIFE ambassador Dr Simon Zokaie, "More and more patients look for revitalising facial treatments so that their skin looks its best, pre-Christmas."
He continues, "The UK winter always leads to dry and dull skin caused by more time indoors, the heating turned up, and vitamin D levels lowered. Patients want treatments to 'wake up' their skin and get rid of 'tired-looking' complexions. I recommend treatments like Definisse Hydrobooster, which replenishes lost moisture, and gives great results with no downtime – patients love how their skin looks and feels."
Clinic Case Study: The HUNAR Clinic
The Hunar Clinic, based in Gerrard's Cross, was awarded this year's Aesthetics Award for Best New Clinic UK & Ireland, sponsored by RELIFE.
Providing patients with the latest top of the range treatments is key to the Hunar Clinic's success. We talk to them about how and why they decided to start working with RELIFE Definisse and the difference it has started to make.
Top tier training
The first step in the RELIFE journey prior to even placing an order, is to sign up for one of their training courses. Learn all about the products, when and how to use them and get the best results. Tutored by some of the best in the business, training is held in small intimate groups. Designed to build confidence, delegates are invited to take part with live models.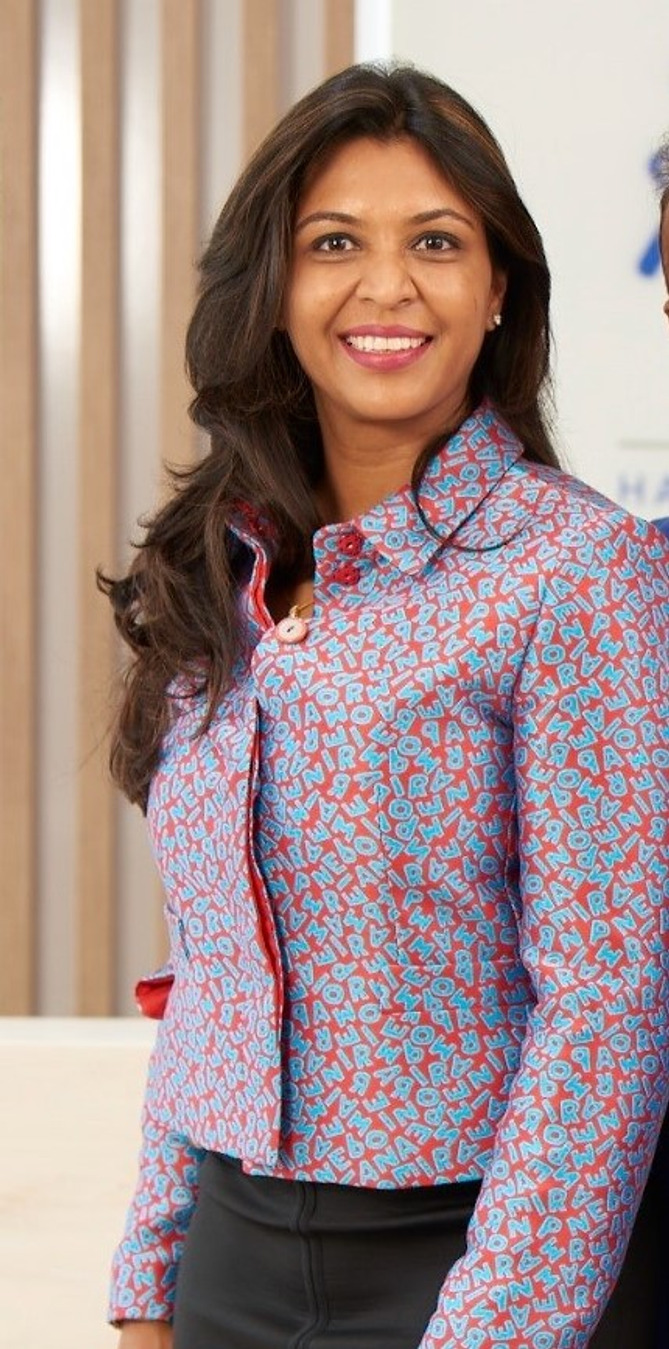 "RELIFE gave us hands-on training – the perfect mix of practical and theory," says Dr Prerna Mittal, aesthetic practitioner and co-founder of Hunar Clinic. "We felt completely confident about using RELIFE knowing that we had access to our trainers if needed." She continues, "The natural look we achieve with RELIFE fits in with our clinic's overall ethos – a perfect addition to our portfolio."
A 360º treatment approach
With the RELIFE Definisse range of aesthetic products, you can be confident that your patients' needs can be effectively met. "Mix and match is very much part of today's approach for bespoke, natural looking rejuvenation solutions," says Dr Mittal. She adds, "We find that the majority of our clients want subtle tweaks over time, rather than a dramatic change in one go. The fact that we know the Definisse aesthetic range is lab-grade and from the same pharmaceutical company is reassuring in itself," Dr Mittal continues, "We are confident that the products work seamlessly together, and equally well on their own. Patient feedback has been very positive."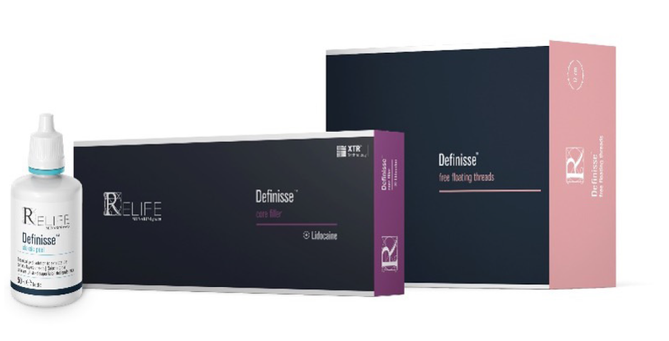 The REassurance of continuous support
With the spotlight firmly on training, RELIFE provides an exclusive online educational platform where once trained, customers can access a continuous programme of events and training modules.
"The good thing about RELIFE is that their support doesn't just end once you've undertaken the training and made your first order," says Dr Mittal. "Working together feels like a journey – whether you have questions about the products, or want to boost your clinic's marketing, RELIFE is there throughout."