On April 15, private label cosmeceutical provider 5 Squirrels held its first customer experience day at its new manufacturing site in Hove.
The award-winning company enables practitioners to launch their own branded skincare, as well as develop bespoke formulations through The Skin Cream Parlour.
Esther Fieldgrass, founder of EF Medispa, was invited to meet the scientific team to create new formulations to add to her current product offering – also developed with the support of 5 Squirrels – as well as to update her existing branding ready to retail from her clinics and online shop.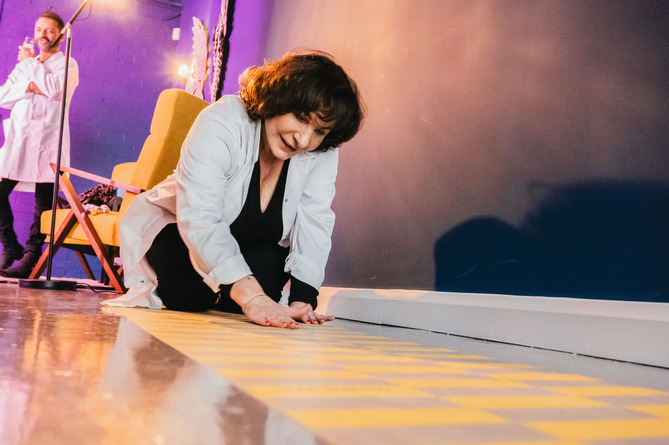 The team behind 5 Squirrels talked passionately about how courageous it is to launch a skincare brand in such a saturated market, noting that this is why they have created a Wizard of Oz-themed Yellow Brick Road running through the entrance of the premises.
"From the moment customers enter, they can follow in the footsteps of the many skincare pioneers who came before them and lay their very own 'brick' on our 5 Squirrels Yellow Brick Road," explained co-founder Gary Conroy.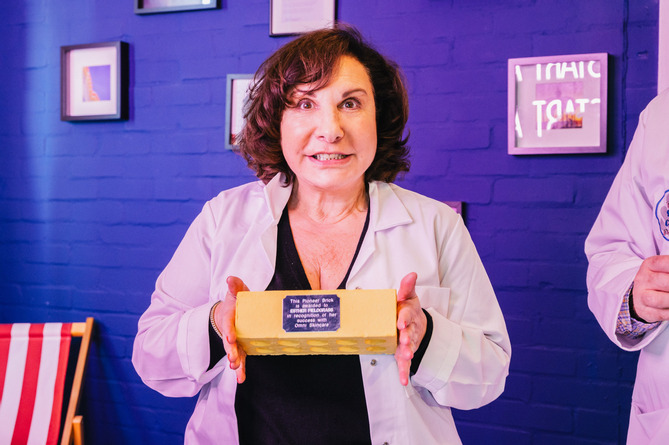 Fieldgrass was given a personalised yellow sticker with the brand name and launch date of her skincare range, which she stuck to the 'road' and signed, commemorating her achievements. She was also presented with a yellow 'brick' trophy to display in her clinic, before being invited to officially open The Skin Cream Parlour with a bottle of bubbly and tour the site's bespoke rooms for product development.
Conroy said, "We have an apothecary where visitors can work with our formulator to select the active ingredients for their skincare, a perfumery where they can select fragrances, a bottle shop to choose packaging, as well as a design studio for branding and photography."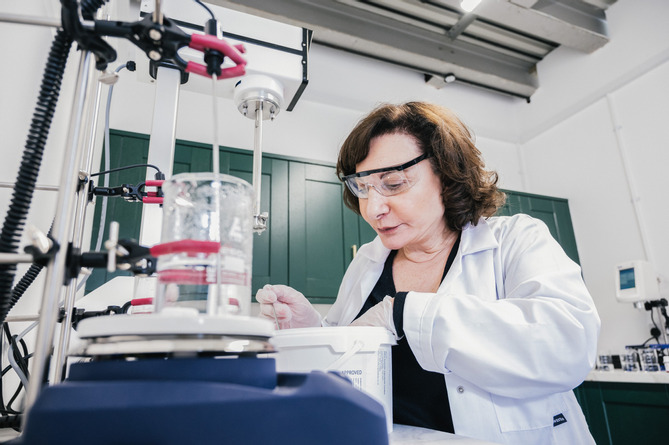 He added that customers can create samples of their own products to take home with them, before they go into testing and launch approximately six months later.
Fellow co-founder Amanda Cameron said, "This is the first time we've had a customer experience the fabulous Skin Cream Parlour that the team have been working so hard on over the last several months. It's been so exciting to see it come to fruition and give customers the opportunity to experience creating their own skincare first-hand."
For Fieldgrass, the experience was thrilling! She commented, "I was so excited to hear about this launch and seeing my ideas for new products come to life fills with me inspiration. I was blown away by the Yellow Brick Road – what can be more perfect?! My brick will take pride of place in my clinic! It's also so positive to see skincare being manufactured here in the UK, as so much often comes from abroad."
She added, "The team is so great to work with – I always come with lots of ideas, and I love how open and supportive they are of that."
The Skin Cream Parlour will be open for new customers from July 1.